Pupils at Britain's schools are suffering from a rise in self-harm, anorexia, and other mental health issues because of a focus on "constant testing", a study has found.
The research, released in a report called 'Exam Factories?', found that the pressure and stress of exams was making some pupils seriously ill.
76 per cent of primary teachers and 94 per cent of secondary teachers who responded to a survey conducted as part of a study agreed that pupils were driven towards stress-related conditions during exam periods.
"Parents confide that the children cry at the thought of coming to school and are often exhausted due to the stress of learning," one anonymous primary school teacher who took part in a survey said.
"I have never known stress-related conditions … to be so prevalent in secondary education," said another teacher, who worked in a secondary school.
"Self-harming is rife in KS4. Last year … one was hospitalised for three months in a psychiatric ward following a suicide attempt, another very nearly starved herself to death, and again was institutionalised for five months in a specialist eating disorder unit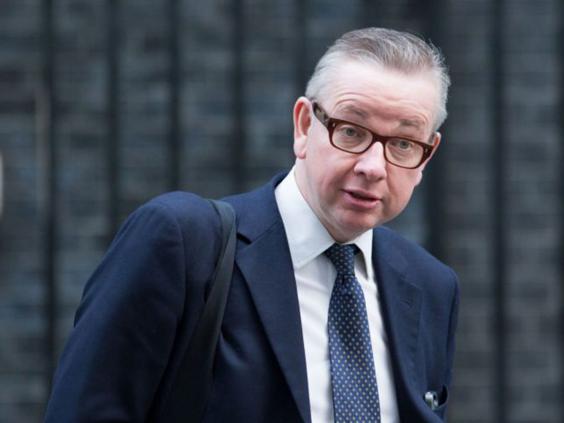 The study, commissioned by the National Union of Teachers was carried out by professor Merryn Hutchings of London Metropolitan University.
Professor Hutchings wrote that the policy could have the biggest effect on those from disadvantaged backgrounds.
"There is evidence that disadvantaged children, who on average have lower attainment than their peers and are therefore under greater pressure to meet targets, can become disaffected as a result of experiencing 'failure', and this is being exacerbated by recent changes to the curriculum to make it more demanding and challenging," she concluded.
The academic also found evidence that the focus on exams by the Government was leading to teachers "teaching the test" rather than giving a broader education.
The findings strike a different tone from 2012 comments by former education secretary Michael Gove, who told the Academies Association conference that exams make children happy.
"There is no feeling of satisfaction as deep or sustained as knowing we have succeeded through hard work at a task which is the upper end, or just beyond, our normal or expected level of competence," he said.
Michael Gove's memorable moments
Michael Gove's memorable moments
1/5 Gove 'claims people move to London for "loads of hot sex"'

The Tory politician allegedly made a surprising claim that no doubt led to chair of Tech City UK Joanne Shields spluttering into her coffee when he reportedly explained to her that London's young entrepreneurs have been attracted to the capital because of all of the "hot sex" on offer. Hmmmm.

Getty

2/5 Gove and the #BritishValues backlash

The Twitter sphere decided to educate the Education Secretary on some of the traits actually associated with being British, after it emerged schools would be required to encourage the promotion of "fundamental British values" in the classroom in the wake of the Birmingham "Trojan Horse" investigation. Among the many suggestions were Stuart Brown's summary of: "Being wary of foreigners while having a Belgian beer with an Indian curry in your Spanish villa wearing Indonesian clothes." LBC presenter James O'Brien meanwhile suggested "queuing; dressing inappropriately when the sun comes out; warm beer; winning World Wars; immigration & Pot Noodles" could be placed within the British Values bracket, while "socks and sandals" and "complaining about immigration" have proved relatively popular.

PA; E+; Getty Images

3/5 Gove performs Wham! rap to school children

As part of the BBC's News School Report project, school children were given the opportunity to interview Mr Gove, who claimed to be a fan of rap music. When asked by one girl if he would give them "a taster of your favourite rap", he responded with an impromptu performance of a Wham! song, complete with bobbing, fist clenching and the lines: "Hey everybody look at me, I've got street credibility. I may not have a job but I have a good time with the boys I meet down on the line."

4/5 Gove is filmed falling over in a Vine

The (very blurry) moment Gove was filmed falling over before hurriedly climbing back up and walking off in a Vine quickly went viral.

5/5 Gove poses for selfie with school children

In a trend that stubbornly refuses to disappear, Mr Gove decided to jump on the bandwagon by posing for a selfie – although he did apparently warn the children to "watch out that he didn't break the camera".

Getty
"Exams show those who have not mastered certain skills or absorbed specific knowledge what more they need to practise and which areas they need to work on," Mr Gove will say.
Some reforms to the education system implemented by Mr Gove have focused on measuring school performance and introducing increased competition under the Free Schools programme.
But Lucie Russell, campaigns director at the Young Minds mental health charity, said the education system was at fault for many of the concerns rainsed by the research.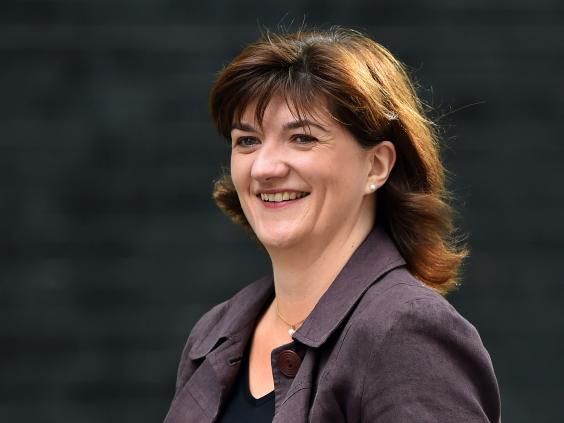 "The findings of this research are very concerning as they demonstrate that both pupils and teachers are under a lot of pressure to achieve results in a pressure cooker, exam factory environment," she said.
"A young person can have the best grades possible but if they can't cope or deal with the harsh realities of modern life then our education system is failing them."
A Department for Education spokesperson said: "Part of our commitment to social justice is the determination to ensure every child is given an education that allows them realise their potential.
"That's why we are raising standards with a rigorous new curriculum, world class exams and new accountability system that rewards those schools which help every child to achieve their best."
Reuse content