The Government has put the most controversial part of its Lobbying Bill on hold as it struggles to secure the measure's passage through Parliament.
In an unusual move, ministers shelved for five weeks a debate on its plans to restrict campaigning by charities so they can rethink them. The retreat was seen as an attempt to head off an embarrassing defeat in the House of Lords tonight, where peers were threatening to delay the Bill for three months.
Lord Wallace of Saltaire, the Cabinet Office spokesman in the House of Lords, said discussion of the new charity laws would be put back until the week starting December 16.
He told peers the Government was "open minded about changing a number of aspects" of the legislation. After talks with ministers, Lord Ramsbotham, a  crossbench peer, agreed not to put his call for a three-month pause to a vote.
Lord Wallace said debate on other parts of the Bill would continue in the Lords, and the Government still planned to finish its committee stage by Christmas. During the "pause" he and other ministers would "consult widely all of the interested parties, members of this House and the many others outside". He said they would draw on the work of the Commission on Civil Society and Democratic Engagement, chaired by the former Bishop of Oxford Lord Harries of Pentregarth, which warned that the measure risked "profoundly undermining the very fabric of our democracy".
Lord Harries said tonight that the five-week delay was a "very, very short period indeed." He added: "The Government's Lobbying Bill will prevent charities from campaigning for fear of breaking the law.  The proposals, which have been hurried through without any consultation, will stifle debate and are totally unacceptable in a democratic society."
Angela Eagle, the shadow Leader of the Commons, said: "This humiliating climbdown only came about because the Government was about to lose a key vote. David Cameron's Lobbying Bill lets vested interests off the hook whilst gagging charities and campaigners in the run up to an election. But this out-of-touch Government has been trying to force it through Parliament regardless."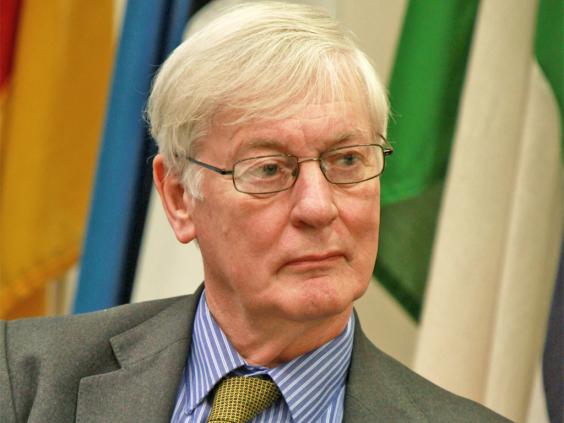 She added: "Ministers must use this short pause to listen to the wide range of charities and campaigners who are telling them that this sinister Bill could have a chilling effect on our national debate. They need to amend this Bill substantially."
Stuart Etherington, chief executive of the National Council for Voluntary Organisations, said: "This is an encouraging move but the Government must now use this extra time to solve the problems with its rushed legislation. We still need to see substantial changes in order to ensure normal charity campaigning, which has been part of public life in this country for decades, is truly protected."
Michael Burrell, chairman of the Association of Professional Political Consultants, said: "The Government's decision to pause this flawed Lobbying Bill is absolutely the right decision. Ministers need to think long and hard about how best they can ensure genuine transparency for all of the UK"s lobbying industry and not just a small percentage of lobbyists."
In the Lords tonight, ministers came under pressure to include in-house company lobbyists in its proposed register. Lord Hardie, a crossbencher and former Lord Advocate, said the register must include  lobbyists employed by  major firms like the energy suppliers and tobacco and alcohol companies to have any credibility.
Lord Wallace  insisted the Government's "light touch" system would be more effective than a "large and expensive" comprehensive one. He said the proposed register was designed to address the problem of consultant lobbying firms seeing ministers without it being clear who they represented.