The Conservatives will be boosted by "tens of thousands" of registered members following the completion of a review of the party's structure, The Independent on Sunday has been told. 
The party has been frustrated by its low membership, which is estimated at around 150,000 – as, during the height of the "Corbyn surge", Labour gained 184,000 between May and October last year alone. This has almost doubled Labour's membership to 388,000, at the same time as David Cameron has been accused of halving his own activist support. 
But the review, led by party chairman Lord Feldman and minister without portfolio Robert Halfon, is understood to propose creating a central membership base at Conservative HQ. Many Tory MPs believe the local associations understate their membership to avoid paying the registration fees. 
Retention rates are also low, because the party does not always track supporters whose membership has lapsed. Many members also disappear after college because there are no central records of students who joined university Conservative clubs.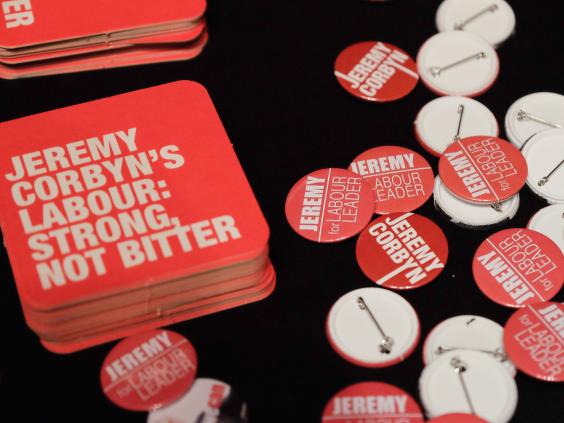 Although a central membership list is likely to be controversial – local associations are protective of their autonomy – sources close to the review said it will create a more accurate picture of the Conservatives' grassroots support. These members can then be better mobilised for election campaigns, while the increased numbers will also dampen criticism that Labour has more true believers. 
"Graduates fall off the radar unless they decide to go and join an association," said one source. "There's not enough communication from the centre and the result is a reduction in membership numbers. Not everyone is accounted for; we will have tens of thousands more members [as a result of the review]. Membership numbers have fallen under Cameron, but that doesn't reflect what I've seen on the ground." 
The source predicted that there will be "bloodletting" when this and other reforms are debated at Conservative conference this year, but that they would later be accepted by the associations, which would come to recognise the benefits of the changes. Another reform is to get neighbouring associations to share resources, such as property, in order to save costs and also to better reflect the changing geographic shape of parliamentary constituencies. 
One MP who is concerned by the proposals said: "The central membership suggestion is predicated on the assumption that a lot of renewals are not happening, and in some areas that might be the case. However, the worry is that this is a massive centralisation of power in the party and the next thing would be the centralisation of selecting candidates. Also, you can't just assume that by running student membership centrally you will end up with higher membership." 
In a separate issue, Conservative MPs do not believe that Mr Cameron can meet his pledge to make sure "no colleague will be left behind" under boundary reform changes that will see many of their seats abolished or merged. 
The Prime Minister made the promise recently to placate MPs who fear that they will be left without a seat because of his plans to reduce the number of constituencies from 650 to 600 in the forthcoming boundary review. Mr Cameron has told every sitting MP that he or she will be guaranteed a seat to fight at the 2020 general election. 
UK news in pictures
UK news in pictures
1/19 24 June 2017

Britain's opposition Labour Party leader Jeremy Corbyn addresses revellers from the Pyramid Stage at Worthy Farm in Somerset during the Glastonbury Festival

REUTERS

2/19 23 June 2017

British Prime Minister Theresa May addresses a news conference at the EU summit in Brussels, Belgium, June 23, 2017

Reuters

3/19 22 June 2017

Cosplay fans (L-R) George Massingham, Abbey Forbes and Karolina Goralik travel by tube dressed in Harry Potter themed costumes, after a visit to one the literary franchise's movie filming locations at Leadenhall Market in London, Britain

Reuters

4/19 22 June 2017

Racegoers cheer on their horse on Ladies Day at the Royal Ascot horse racing meet, in Ascot, west of London

Getty

5/19 21 June 2017

A reveller walks among the tipi tents at the Glastonbury Festival of Music and Performing Arts on Worthy Farm near the village of Pilton in Somerset, South West England

Getty

6/19 20 June 2017

A police officer lays some flowers passed over by a member of the public, close to Finsbury Park Mosque in north London, after one man died and eight people were taken to hospital and a person arrested after a rental van struck pedestrian

PA

7/19

The Borough Market bell is seen in Borough Market in central London following its re-opening after the June 3 terror attack

Getty Images

8/19

Two women embrace in Borough Market, which officially re-opens today following the recent attack, in central London

REUTERS/Hannah McKay

9/19

Mayor of London Sadiq Khan attends the re-opening of Borough market in central London following the June 3 terror attack

Getty Images

10/19

People walk through Borough Market in central London following its re-opening after the June 3 terror attack

Getty Images

11/19

News Corp CEO Rupert Murdoch, with one of his daughters, visit Borough Market, which officially re-opened today following the recent attack

REUTERS

12/19

A woman reacts in front of a wall of messages in Borough Market, which officially re-opened today following the recent attack, in central London

REUTERS/Hannah Mckay

13/19

Vivenne Westwood walks the runway at the Vivenne Westwood show during the London Fashion Week Men's June 2017 collections

Getty Images

14/19

Millwall fan and London Bridge hero Roy Larner on 'Good Morning Britain'

Rex

15/19

Richard Arnold, Roy Larner, Piers Morgan and Susanna Reid on 'Good Morning Britain'

Rex

16/19 11 June 2017

England players celebrate after defeating Venezuela 1-0 to win the final of the FIFA U-20 World Cup Korea 2017 at Suwon World Cup Stadium in Suwon, South Korea

AP

17/19 11 June 2017

England players celebrate with the trophy after the final match of the FIFA U-20 World Cup 2017 between Venezuela and England at Suwon World Cup Stadium in Suwon, South Korea

EPA

18/19 11 June 2017

Great Britain's Alistair Brownlee celebrates winning the Elite Men Columbia Threadneedle World Triathlon Leeds

Danny Lawson/PA Wire

19/19 11 June 2017

Two men drink beer outside the Southwark Tavern which reopened for business today next to an entrance to Borough Market which remains closed in London

Getty Images
But MPs say Mr Cameron cannot impose candidates on local party associations, which pride themselves on their independence. One ministerial aide has suggested creating MP shortlists for marginal seats, but even this compromise is likely to be resisted by party branches. 
"Even if you gave an MP an automatic interview for a safe or marginal seat, there is no guarantee they're going to get the selection – an association could interview about 25 candidates, so the pledge doesn't really mean anything," said a senior Conservative MP. 
More importantly, the boundary changes are unlikely to be completed until late 2018, around the time when most MPs expect Mr Cameron to step down. "Selections won't be able to commence for many of these seats until 2019. Is David Cameron going to be around to fulfil that pledge in 2019? " said a Conservative MP who currently holds a marginal seat. 
In addition, Mr Cameron's successor might not be wedded to the plan and unlikely to be particularly interested in helping out a soon-to-be seatless MP if they backed an alternative candidate in the leadership contest. And even if Mr Cameron does stay in Downing Street until 2020 – he has vowed not to stand for a third term – some question how much help he would be willing to offer those MPs who have been critical of his leadership. 
A No 10 source said the Prime Minister remained "confident" that he could fulfil his pledge because a number of MPs will retire in 2020.
Reuse content