A long-serving Tory MP has risked inflaming race relations in the West Midlands by telling a constituent that Enoch Powell, author of the notorious 1968 'rivers of blood' speech, was right all along.
His comments were made in a letter to a constituent, in which he refers to the 'Trojan horse' allegations of infiltration of school governing boards in Birmingham by Islamist extremists. Sir Gerald Howath, a former defence minister, wrote: "Clearly, the arrival of so many people of non-Christian faith has presented a challenge, as so many of us, including the late Enoch Powell, warned decades ago.
"Recent events have illustrated that some of these new arrivals have a very different ethos from traditional Christian schools and we are right to intervene to prevent them from teaching divisive ideology to children born here."
Sir Gerald's admiration for the late Enoch Powell has long been known to his parliamentary colleagues. During last year's parliamentary debate called to mark the death of Margaret Thatcher, he told MPs that he had a handwritten letter from Powell after he lost his West Midlands seat in 1992 saying: "Fidelity to persons or to principles is seldom unrewarded."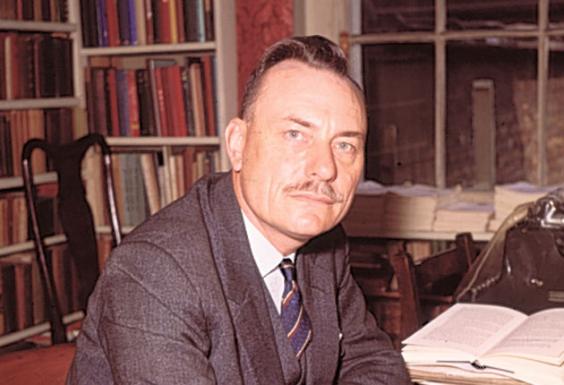 Enoch Powell's "Rivers of Blood" speech, delivered in Birmingham in April 1968 is widely regarded the low point in post-war race relations in this country. Powell advocated the 'repatriation' of non-white immigrants, claiming that their presence would lead to urban violence. He did not distinguish non-white Christians from people of other faiths.
Powell was immediately sacked from the Conservative shadow cabinet by Edward Heath because of the speech. In 2007, the Tory candidate in the West Midlands seat of Halesowen and Rowley Regis, Nigel Hastilow, resigned after writing a newspaper article in which he said that Enoch Powell was right.
After losing his seat in Cannock in 1992, Mr Howarth returned to the Commons in 1997 as MP for Aldershot. He was a defence minister in 2010-12, and was knighted in 2012. He now chairs the Thatcherite pressure group, Conservative Way Forward.
Sir Gerald Howarth was unavailable for comment, but his office confirmed that the extract from the letter, leaked to the Political Scrapbook website, was written by him.
Reuse content