The Conservative party is launching a new organisation to represent trade unionists who have Tory sympathies, it has said. 
Robert Halfon, the Conservatives' deputy chairman, said his party was now "the party of working people" and that "militant" union leaders were putting workers' off existing structures.
"We want to provide a voice for Conservative-minded trade unionists and moderate trade unionists and this week we will announcing a new organisation in the Conservative party called the Conservative Workers and Trade Unionists movement and that is going to be a voice for Conservative trade unionists," he said in an interview with parliament's The House magazine.
"We are recreating the Conservative trade union workers' movement. There will be a new website and people will be able to join. There will be a voice for moderate trade unionists who feel they may have sympathy with the Conservatives or even just feel that they're not being represented by militant trade union leaders."
The organisation could act as a caucus within existing workplace trade unions and allow the Tories to stand candidates in internal elections. It will be formally announced at the party's conference in Manchester next week.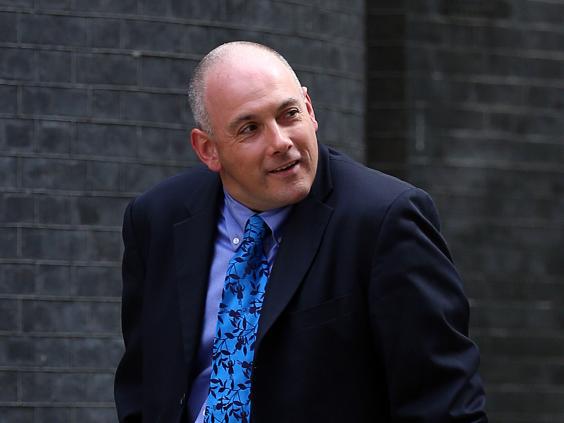 The announcement comes as the Conservative government launches the biggest crackdown on trade unionists for 30 years.
Business Secretary Sajid Javid is moving to criminalise unlawful picketing, as well as introduce new rules making it harder for workers to strike legally.
New financing rules will also make it far more difficult for trade unions to direct funds to Labour, the political party they founded.
Labour leader Jeremy Corbyn described the claim the Tories were a party for workers as an "absurd lie" in his speech to Labour's annual conference in Brighton.
He pointed to cuts to tax credits that would leave people in work worse off, even after a steep rise in the minimum wage.
"We'll fight this every inch of the way and we'll campaign at the workplace, in every community against this Tory broken promise and to expose the absurd lie that the Tories are on the side of working people, that they are giving Britain a pay rise," Mr Corbyn said.
Research by the Institute for Fiscal Studies found that the rebranded higher minimum wage introduced by George Osborne in the Budget came "nowhere near" to compensating for benefit cuts.
Other research conducted by the institute found that the sharpest benefit cuts would fall on people with jobs.
Reuse content