Jeremy Corbyn may call a ballot of Labour's 393,000 members on whether the party should abandon its support for renewing Britain's Trident nuclear weapons system.
The Labour leader is considering the move as part of his plan to overturn the party's pro-Trident position. A vote by members in favour of unilateral nuclear disarmament, in line with Mr Corbyn's views, would not be binding but would put enormous pressure on the party's defence policy review to come out against Trident.
In a speech to Labour activists on 21 November, Mr Corbyn promised  "a democratic revolution" to give members greater influence over policy. He asked: "Why not give members the chance to take part in indicative online ballots on policy in between annual conferences - and give our grassroots members and supporters a real say?"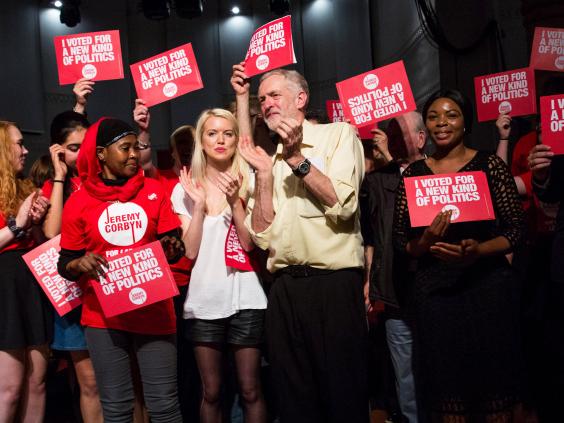 Last night Corbyn aides said he was floating the idea of ballots and there was not yet a mechanism that  allowed them. They added that a membership vote on Trident was "not ruled in, and not ruled out."
The Scottish Labour Party voted against Trident renewal this month  in a move warmly welcomed by Mr Corbyn.  Despite criticism of his performance by some Labour MPs,  the Labour leader still enjoys strong grassroots backing. A YouGov survey on 24 November showed that 65 per cent of Labour members and registered supporters believe he is doing "well".
Many Labour MPs support Trident, including Shadow Cabinet members such as Maria Eagle, the shadow Defence Secretary, who is co-chairing the policy review with Ken Livingstone, a Trident opponent.
UK news in pictures
UK news in pictures
1/20 26 June 2017

A festival-goer sleeps outside their tent at the end of the Glastonbury Festival of Music and Performing Arts on Worthy Farm near the village of Pilton in Somerset, South West England

Getty

2/20 26 June 2017

Canadian Captain Megan Couto (C) leading out troops of the Second Battalion, Princess Patricia's Canadian Light Infantry from Wellington Barracks heading for the Changing of the Guard ceremony at Buckingham Palace in central London. Media reports state that Megan Couto, will be at the head of some 40 Canadian soldiers along with the Royal Canadian Artillery Band at the Changing of the Guard at Buckingham Palace becoming the first female soldier in history to become Captain of the Guard. Canadian soldiers are serving as the Queen's Guard as sentries at Buckingham Palace, St. James's Palace, the Tower of London and Windsor Castle until 03 July 2017. Queen Elizabeth II invited Canada to send troops take part in the ceremonial duties in 2017 marking 150 years since Canadian Confederation

EPA

3/20 26 June 2017

Residents leave their home on the Taplow Block on the Chalcots Estate on June 26, 2017 in London, England. Residents of the Chalcots Estate have been urged to leave their homes due to fire safety fears in the wake of the Grenfell Tower tragedy. Four of the five Chalcots Estate towers in Camden, North London, are being evacuated after they were found to have similar cladding to that on Grenfell, attributed to contributing to the rapid spread of the blaze last week that killed at least 79 people

Getty Images

4/20 25 June 2017

Police officers on Romford Road in Forest Gate, east London, as people protest over the death of Edir Frederico Da Costa, who died on June 21 six days after he was stopped in a car by Metropolitan Police officers in Woodcocks, Beckton, in Newham, east London

PA

5/20 24 June 2017

Britain's opposition Labour Party leader Jeremy Corbyn addresses revellers from the Pyramid Stage at Worthy Farm in Somerset during the Glastonbury Festival

REUTERS

6/20 23 June 2017

British Prime Minister Theresa May addresses a news conference at the EU summit in Brussels, Belgium, June 23, 2017

Reuters

7/20 22 June 2017

Cosplay fans (L-R) George Massingham, Abbey Forbes and Karolina Goralik travel by tube dressed in Harry Potter themed costumes, after a visit to one the literary franchise's movie filming locations at Leadenhall Market in London, Britain

Reuters

8/20 22 June 2017

Racegoers cheer on their horse on Ladies Day at the Royal Ascot horse racing meet, in Ascot, west of London

Getty

9/20 21 June 2017

A reveller walks among the tipi tents at the Glastonbury Festival of Music and Performing Arts on Worthy Farm near the village of Pilton in Somerset, South West England

Getty

10/20 20 June 2017

A police officer lays some flowers passed over by a member of the public, close to Finsbury Park Mosque in north London, after one man died and eight people were taken to hospital and a person arrested after a rental van struck pedestrian

PA

11/20

The Borough Market bell is seen in Borough Market in central London following its re-opening after the June 3 terror attack

Getty Images

12/20

Two women embrace in Borough Market, which officially re-opens today following the recent attack, in central London

REUTERS/Hannah McKay

13/20

Mayor of London Sadiq Khan attends the re-opening of Borough market in central London following the June 3 terror attack

Getty Images

14/20

People walk through Borough Market in central London following its re-opening after the June 3 terror attack

Getty Images

15/20

News Corp CEO Rupert Murdoch, with one of his daughters, visit Borough Market, which officially re-opened today following the recent attack

REUTERS

16/20

A woman reacts in front of a wall of messages in Borough Market, which officially re-opened today following the recent attack, in central London

REUTERS/Hannah Mckay

17/20

Vivenne Westwood walks the runway at the Vivenne Westwood show during the London Fashion Week Men's June 2017 collections

Getty Images

18/20

Millwall fan and London Bridge hero Roy Larner on 'Good Morning Britain'

Rex

19/20

Richard Arnold, Roy Larner, Piers Morgan and Susanna Reid on 'Good Morning Britain'

Rex

20/20 11 June 2017

England players celebrate after defeating Venezuela 1-0 to win the final of the FIFA U-20 World Cup Korea 2017 at Suwon World Cup Stadium in Suwon, South Korea

AP
Labour is also deeply divided over whether to back David Cameron's call to extend RAF air strikes against Isis in Iraq to Syria.  Mr Corbyn, who opposes intervention, has called two special meetings of the Shadow Cabinet on 26 and 30 November to try to agree a common front. With several frontbenchers backing action in Syria, he is under pressure to allow his MPs a free vote.
In the Commons, 14 Labour MPs defied Mr Corbyn by voting against a motion tabled by the Scottish National Party opposing Trident renewal. It was rejected by 330 votes to 64, as Conservative MPs defeated the move. Most Labour MPs obeyed the party line to abstain on the grounds that the SNP-called debate was a "stunt." But six Labour MPs who oppose Trident  voted in favour  of the SNP call.
John Woodcock,  chairman of Labour's backbench defence committee, who opposed the SNP motion, told Tory ministers that Labour MPs would support the £31bn  scheme for four new nuclear submarines in a Commons vote due next year. He said: "I can give you the pledge that Labour MPs will help you get through the programme that we started in government."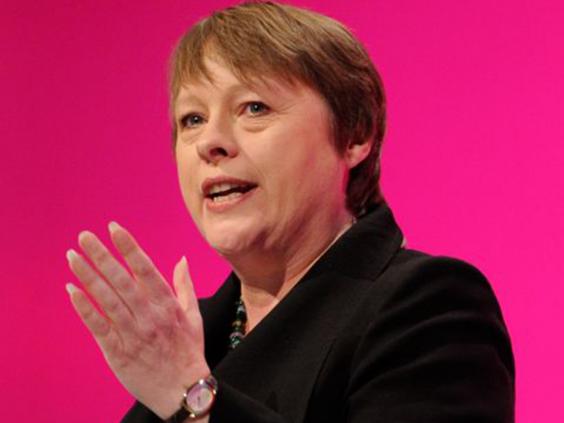 Mr Woodcock provoked complaints by furious SNP MPs to Eleanor Laing, the Deputy Speaker, by describing them as "robots."
Opening the debate, Brendan O'Hara, the SNP's  defence spokesman, said: "Trident is not a military weapon. Trident is a political weapon - and it is a political weapon which can never and will never be used except to consume anything between 30 per cent and 50 per cent of the UK defence procurement budget." He  said it was a "military and political ego trip" adding the money could be better spent peacekeeping, reacting to emergencies such as the Ebola crisis, or helping refugees in the Middle East.
Michael Fallon, the Defence Secretary, claimed Labour's "shambles" over Trident would provide comfort to Britain's enemies. "Today we find a leader of the Labour Party opposing his party's official policy. He wants to scrap Trident and he said that he's no longer prepared to use it," he said.
Toby Perkins, a Labour defence spokesman, said: "All of us who support maintaining a nuclear presence should not be afraid to allow open and honest debate of this important issue. It would clearly be ludicrous for me to pretend there aren't differences of opinion within the Parliamentary Labour Party and the wider party on whether this is the right policy. In the end, national party conference and the national policy forum decide what the Labour Party's approach to this question will be."
Reuse content