A mother has claimed a security guard at a busy Primark store physically removed her baby daughter as she breastfed and forcibly ejected her from the store.
Caroline Starmer, 28, posted on the Facebook support group 'Free to Feed' that she was feeding her hungry nine-month-old daughter in a quiet corner of Leicester's Primark store on Monday when she was approached by a security guard and told to leave.
The mother of four wrote that although she explained to the security guard she was legally entitled to feed her daughter in the store, the situation escalated.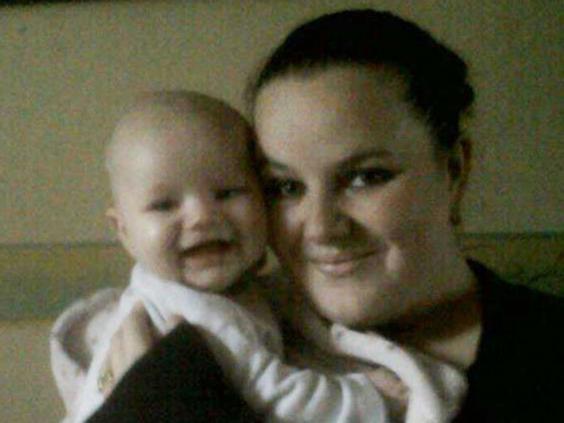 Mrs Starmer wrote: "Just for the security officer to physically remove my daughter from my breast and walk down the store with her, saying if I wanted my daughter, then I was to come and get her."
Following the incident, Mrs Starmer said her "confidence was shot".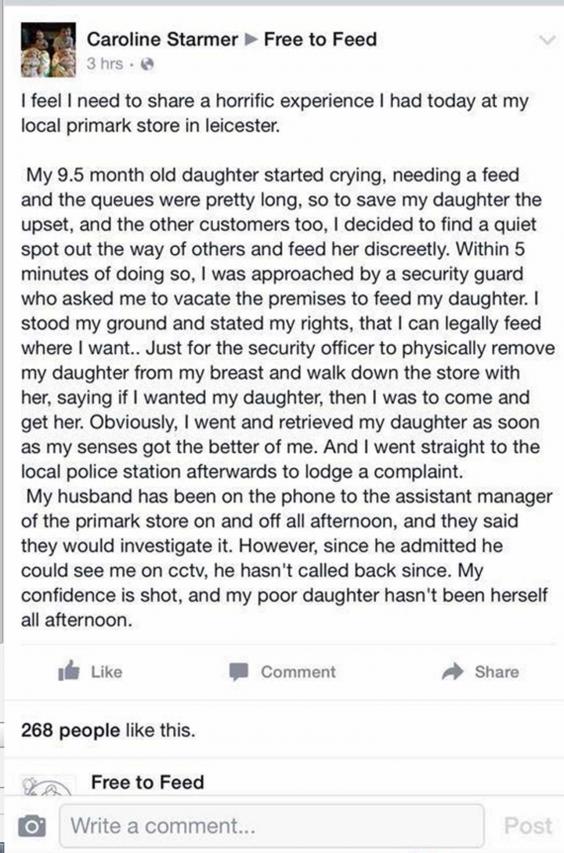 She said she had reported the incident to a local police station, and that her husband had complained to the assistant manager of the Leicestershire branch.
A spokesperson for the retail giant denied Mrs Starmer account. In a statement they told The Independent  they had investigated this customer's allegation but that after reviewing CCTV footage of the customer in the story they could "see no evidence that she was approached by anyone during this period."
"We have spoken to the security guards on duty. They categorically deny behaving in the way alleged. Furthermore the individuals do not fit the description given by the customer," the statement continued. It added they had attempted to contact Mrs Starmer.
"We have therefore concluded that the customer allegation is not supported by the available evidence to date. The company would obviously be happy to work with any police investigation into this incident, should this be needed."
Leicestershire police have confirmed that they have taken a statement from Mrs Starmer, following her official complaint to a local station. A spokesperson added that officers are conducting further enquiries around the incident.
Mrs Starmer did not return requests for comment.