Stephen Simmons is standing in front of the Tollcross International Swimming Centre in Glasgow's East End, where later this month crowds will gather to watch the likes of Alicia Coutts, Fran Halsall and Ellie Simmonds compete for medals at the Commonwealth Games.
"I'm not voting. I've never voted in my life and I'm not going to start now," he says. The 29-year-old boxer is talking about the Scottish referendum on independence. A veteran of two past Games, winning bronze in Delhi four years ago and competing in Melbourne in 2006, he is contemptuous about the debate over Scotland's future, believing "everything's fine as it is".
But his opinion is not shared by everyone. Some members of the Scottish boxing team are vocal Yes supporters who occasionally try to persuade other athletes to join their side, he says, adding that pro-independence politicians may well try to "feed off" the Glasgow Games and the national pride they will generate.
Yet he also believes that if Alex Salmond happens to appear on a big screen, he may well face a reception similar to that faced by Chancellor George Osborne at the London 2012 Paralympics. "You never know – a lot of people are against an independent Scotland, and I know a lot of people who think harshly of him, so he might get booed."
Politicians on both sides of the independence argument have been quick to dismiss the idea that the Games, staged only eight weeks before the referendum, could be used to sway voters' opinions.
However, some argue that it is impossible to detach the Games – where Scottish athletes will no longer fall under a "Team GB" banner, but compete against those from England, Wales and Northern Ireland – from the debate around Scotland's ability to succeed as a standalone country.
Lord McConnell, Mr Salmond's predecessor as First Minister, is one of them. In January his calls for a two-week political "truce" to be observed by both sides during the Games were rejected – but his opinion has not changed.
"I think the prospect of anybody on either side either deliberately trying or giving the impression of trying to use results, performances, venues and media opportunities for the purposes of pursuing a Yes vote or a No vote would be bad for Scotland, and in particular bad for the athletes," he told The Independent.
"I hope that everybody will see sense around the Games and do all they can to avoid politicising them. But I think the fact that they haven't said clearly in advance [that they won't] will mean they will be pushed by the media and others to do so, and activists will try to use the venues to make statements or hand out material, and I think that's very unfortunate."
He added that he had spoken to athletes, their families and coaches, many of whom are worried that the Games will be exploited by politicians but are reluctant to say anything publicly.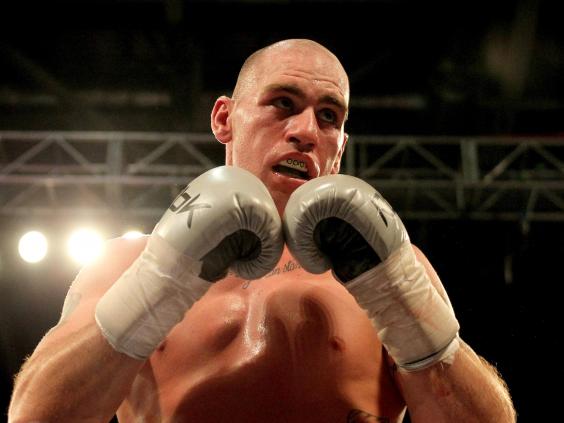 Given the strict rules on advertising around modern sports tournaments, campaigners from both sides may have been surprised to learn that there is nothing to stop them handing out leaflets or flying banners immediately outside the Games venues.
The Glasgow Commonwealth Games (Trading and Advertising)(Scotland) Regulations 2013 state that items which "promote a cause or belief" are permitted in and around "event zones", as long as they are not taken inside the venues themselves. This is unlikely to go down well among the proud wearers of blue and white Yes badges, an increasingly common sight on the streets of Glasgow and other Scottish cities, who will have to remove them before entry or face having them confiscated by stewards.
Both the Scottish Government and the Games organisers are keen to stress that the largest sporting event yet staged in Scotland is about athletic excellence rather than political one-upmanship.
"Ministers have already indicated their confidence that the showcase Games... will not be overshadowed by politics," the Scottish Government said in a statement. "The Games will be a unifying event where everybody can get behind Team Scotland."
A spokesperson for Glasgow 2014 added that the Games are "an opportunity to bring together all the nations and territories of the Commonwealth... this remains the case regardless of the constitutional context, which is a debate to be had – and a decision to be made – by the people of Scotland."
But these stated positions of neutrality are difficult to reconcile with the propaganda with which Scots are now regularly being bombarded. Take, for example, the back page of the Spring issue of Yes!, the newspaper deposited free of charge on doormats across Scotland and paid for by the SNP.
"Judo champion Connie Ramsay is head-over-heels with the idea of independence – that's why she's thrown her weight behind Yes," begins the article, which runs alongside a beaming picture of the 26-year-old – who was recently selected to represent Scotland in the under-57kg class – holding a Yes sign.
"What excites me about being independent is having a country of our own. We'd get to do what is best for everyone in Scotland, rather than being governed by Westminster governments we don't vote for," she is quoted as saying.
Across Glasgow, posters about the vote are just as prominent as the colourful signs advertising the Games. On the Shettleston Road into the city centre from the East End, a huge roadside No campaign poster depicts a miserable-looking middle-class family posing underneath the words: "Give up the UK pound? No thanks." Underneath, an enterprising graffiti artist has scrawled "VOTE YES" in white spray paint.
The natural assumption is that the Games will provide a boost for the Yes campaign, sparking an outpouring of Scottish national pride in much the same way as the London Olympics did for Britain. But if that is true, will voters still be feeling that glow when they enter the polling booths on 18 September?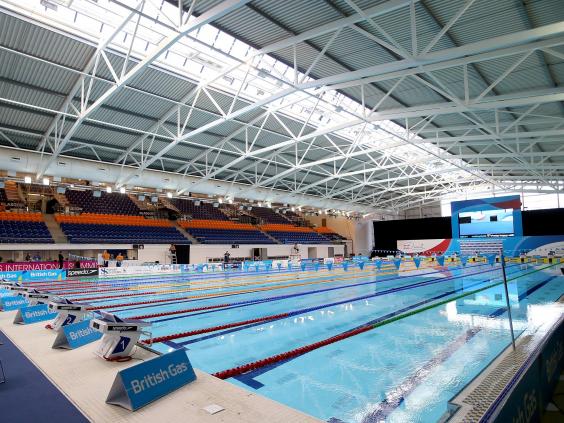 Not according to Dr Michael Silk, head of the Physical Cultural Studies Research Group at the University of Bath and an expert on sport's relationship to British society.
"In terms of the ability to put forward particular versions of Scotland that may have political capital, the literature suggests that there may well be a 'euphoric high' which would be most intense at the time of national celebration – which could perhaps run from the time of the opening through to the closing ceremony," he said. "But in terms of long-lasting effects, there is little research and even less evidence. My feeling is that the event might be seductive, and Scots may experience a euphoric high, and perhaps an attachment to some form of a mythical Scottish nation, but it will be temporary, will gloss over the realities of the intricacies of the referendum and have little, if any, lasting effect."
Not everyone believes that it is only the Yes campaign that stands to benefit from the Games. Some independence supporters are worried that most of the imagery will revolve around the British Empire and the Queen, engendering strong feelings of Britishness in those who watch on television or attend in person.
Nicky Patterson, an activist with the Radical Independence Campaign, said: "There's going to be a hell of a lot of jingoism around this – Union Jacks and the celebration of Britain's imperial past that is implicit within the concept of the Commonwealth. I have no doubt that politicians on the unionist side will try and use it as a device to falsify and celebrate what Britain is. But I think folk will see past that."
The day after the Games' closing ceremony, Commonwealth heads of state – including David Cameron – will gather in Glasgow Cathedral for the UK's official First World War centenary remembrance service, which Better Together supporters hope will provide evidence of the union's shared history.
But there are local politics at play here too. One of the key social aims of the Games has been the regeneration of Glasgow's East End, where key venues such as the Emirates Arena, Sir Chris Hoy Velodrome and the Tollcross International Swimming Centre are located. After the Games, the Athletes' Village in Dalmarnock will be converted into 700 homes, 400 of which organisers say will be "affordable" rental properties.
Yet at a meeting of local residents in Parkhead, the East End suburb which will host the opening ceremony on 23 July at Celtic's football ground, the cracks are already starting to show. Some complain that they have been treated "pretty shoddily" by Games organisers who haven't consulted them before closing roads – which they say have only been resurfaced "so the Queen doesn't hit a pothole on her way in".
Others feel that officials are trying to keep locals away from the Games crowds. "They're going to come, see the Games, go away and not give Glasgow a second thought," says one resident.
The meeting has been organised by Dr Vikki McCall and Dr Gerry Mooney, two Scottish academics with an interest in social policy who want to explore whether the Commonwealth Games will really prove to be the saviour of the East End by asking volunteers to fill out diaries cataloguing the impact on their lives.
But will the Games, and the regeneration that comes alongside, influence the voting choices of those feeling the effects first hand? Local resident Rosemary Maguire, 68, is not convinced that it will. "I think realistically if we have a good Games then it'll certainly help the Yes campaign, that's just reality," she says. "But whether I personally think the Commonwealth Games are value for money or not... I'm afraid I'm still undecided.
"I see the changes that are being made in the East End, prompted by the regeneration because of the Games, and I like most of the things that are happening. But whether it'll make an overall difference to how people vote in the referendum – I don't think so."
Scotland decides: The issues
Health
As the Scottish NHS is already separate to the English, and the Scottish Parliament has authority over health matters, independence would not change day-to-day running.
But NHS Scotland's £12bn annual budget comes out of the UK grant to the devolved administration, so is indirectly affected by Westminster spending decisions.
Much has also been made, by the Yes camp, of "privatisation" in the English health service, and the need to shelter Scotland from marketeers.
The No camp cites health as an example of Scotland having the best of both worlds – benefiting from the UK's stable tax revenue, while making its own local decisions. Scotland spends £2,115 a head on health per year, against England's £1,912. An independent Scotland, it is argued, would struggle to maintain this.
Education
Supporters of independence say universities would be better funded after a "Yes" vote, while those who want to stay part of the UK argue they would be worse off, with research funding seriously damaged. Opinion is also divided on whether students from England, Wales and Northern Ireland would still pay fees at Scottish universities. Students from Scotland get free tuition but those from the rest of the UK are charged up to £9,000 a year, even though students from other EU nations don't pay.
If Scotland votes for independence, any move to keep tuition fees for UK students is expected to be challenged under European law.
Reuse content