One million Scottish jobs are supported through trade with the rest of the United Kingdom, David Cameron will argue today after business leaders declared their opposition to independence.
Alex Salmond, the First Minister, will hit back by arguing that a vote for separation on 18 September would lead to an employment boost and will accuse UK politicians of prioritising London and the south-east of England for jobs and investment.
The economy and employment have been thrust to the front of the referendum battle after 130 business leaders signed an open letter claiming the case for independence had not been made. They argued: "By continuing to work together we can keep Scotland flourishing."
More than 150 pro-independence business figures responded by arguing that leaving the UK would benefit the Scottish economy.
As the referendum campaign reaches its final three weeks, recent polls have shown a slight growth in support for separation.
The pro-independence campaign has also been buoyed by a strong performance by Mr Salmond in this week's televised clash with former Chancellor Alistair Darling, the leader of Better Together.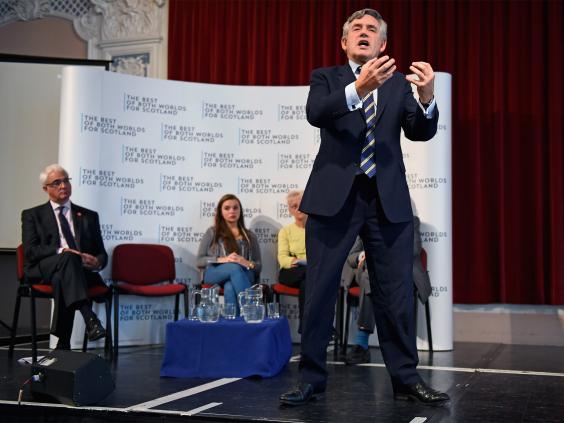 In his speech to the CBI Scotland conference, Mr Cameron will argue that business and industry – particularly in banking and insurance – benefits hugely from being part of a large integrated market.
He is expected to say: "This is one of the oldest and most successful single markets in the world. Scotland does twice as much trade with the rest of the UK than with the rest of the world put together, trade that helps to support one million Scottish jobs.
"For some industries, the proportion of trade with the rest of the UK is even higher – 90 per cent of Scottish financial services' customers are in England, Wales and Northern Ireland."
He will argue that the success of Scottish industries comes from employees' skills as well as by "being part of something bigger – a large domestic market, underpinned by a common currency, common taxes, common rules and regulations".
But Mr Salmond will assert that independence would mean Edinburgh acquiring from Westminster a series of job-creating powers, including direct control over business taxes and employment policy.
"With full control over economic powers we have the opportunity to tailor economic policy to our needs, which means a jobs policy that puts the interests of Scotland first.
"For politicians at Westminster, London and the south-east of England are seen as the economic powerhouse so it's inevitable that they will focus jobs and investment there," Mr Salmond will say.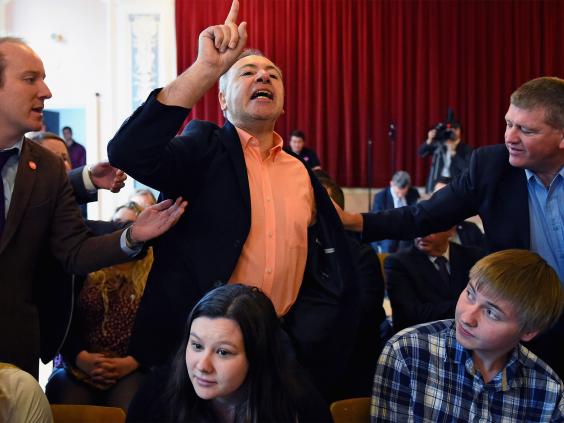 Mr Darling was reunited yesterday with his one-time boss, the former Prime Minister Gordon Brown, as they buried their personal differences to campaign against independence.
With Scots starting to vote by post, Mr Brown claimed that ordinary people would not gain from leaving the UK and that shareholders of profitable private companies would be the main beneficiaries.
Speaking in Dundee, Mr Brown said that while the nationalists "dine out" on ideas of equality, they have "no plans to raise funds that would come from a fairer taxation system".
Reuse content