A railway worker renamed Tuesday's Portsmouth to Waterloo service Trainy McTrainface in a playful homage to Boaty McBoatface.
The temporary renaming of the 0729 South West Trains service was a response to the Boaty McBoatface debacle, which saw the National Environment Research Council (NERC) allow the public to vote on the title of a new £200m state-of-the-art research vessel.
"It is a one-off by one of our creative guards who wanted to bring a smile to the face of our customers," a spokesperson from the railway company said of the hat-tip.
A photo of the jokey title was taken by commuter Matthew Fifield, who posted it on Twitter.
He told the Evening Standard: "My trains were all delayed today so it brightened my morning to see it."
It also brought cheer to many other commuters, who took to social media to "salute" the temporary renaming.
However, one commuter did suggest the train should have been renamed 'Latey McLateface' after it fell behind schedule.
In the public poll for the research vessel, RRS Boaty McBoatface, a suggestion by communications executive James Hand, is currently leading the race with more than 55,000 votes.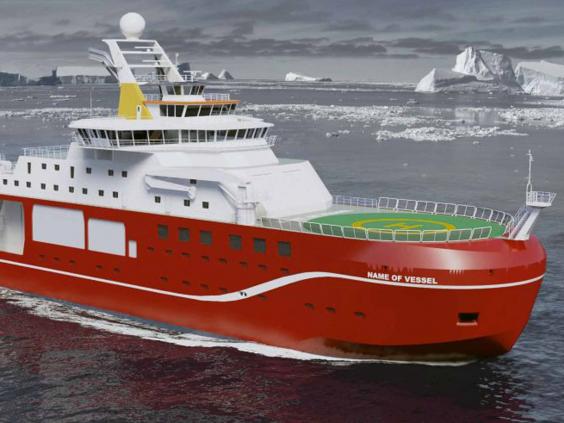 The seemingly more appropriate RRS Henry Worsley, named after the explorer who died attempting to cross the Antarctic unaided in January, has just 5,160 votes. 
Reuse content