A train conductor in the US decided the world didn't need another selfie, booting its taker in the head as he posed by the tracks.
Scroll down for the video
Why exactly teenager Jared Michael was attempting to take one in such a dangerous position remains unknown (and did the earphones block out the sound of the train?), but fortunately only his pride was injured as the train passed by.
Michael claims he was a "safe" distance from the tracks when the driver leaned out and kicked him, possibly to save him from being struck by the train, possibly out of selfie frustration, or possibly just to be a jerk.
"Wow that guy just kicked me in the head!" Michael says in the video. "I think I got that on film!"
Be sure to slow the video down to 0.25 speed for full impact.
Here's the picture-by-picture: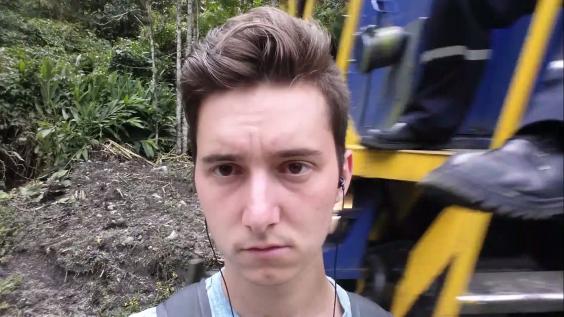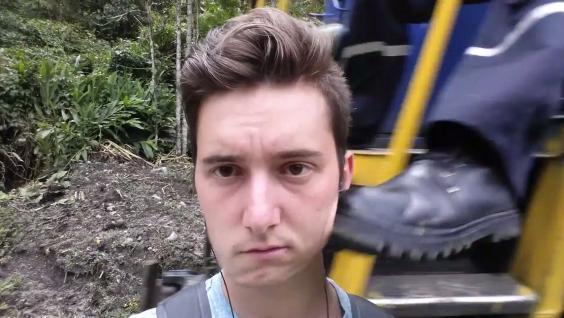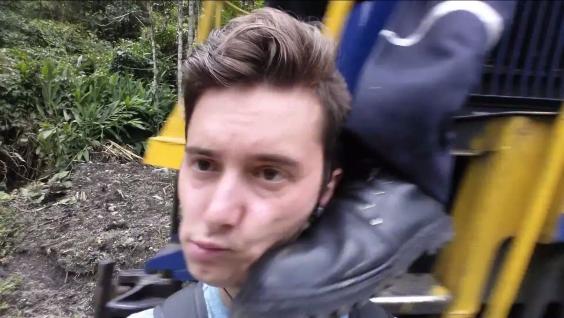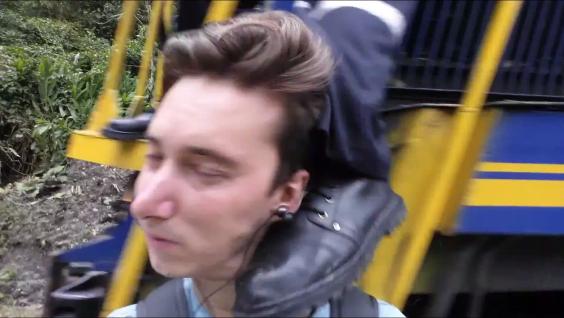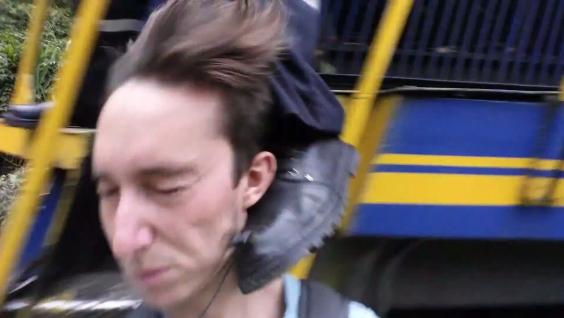 The video echoes similar vehicle-based karma in Florida last month, when a man flipped the bird at a fellow motorist only to spin off the road a split second later.