The internet was in disbelief that a crystal clear photograph of a weasel majestically riding a woodpecker like a space fighter wasn't shopped this morning, and was in fact captured in a park in Essex by an amateur photographer.
Sadly the weasel wasn't hitching a ride but trying to kill the bird, but this did nothing to tarnish the photo's brilliance, not everyone's will to Photoshop it into oblivion.
We'll continually update these as they come in...
Original weasel riding a woodpecker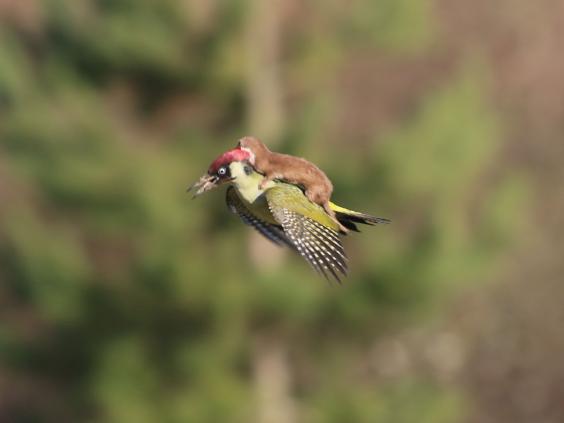 The Rock riding a woodpecker
Vladimir Putin riding a woodpecker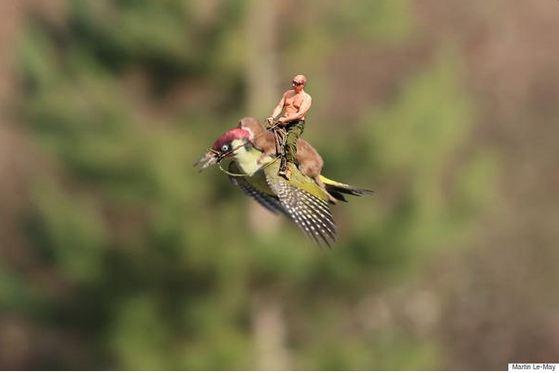 John Travolta riding a woodpecker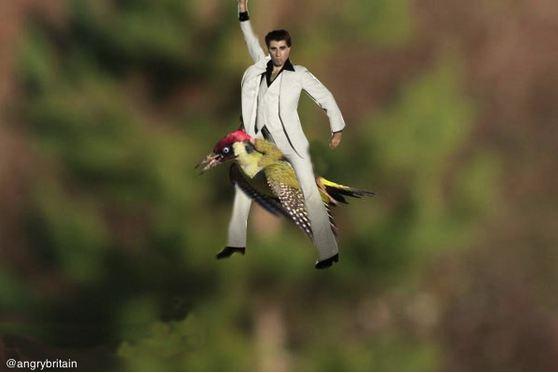 Miley Cyrus riding a woodpecker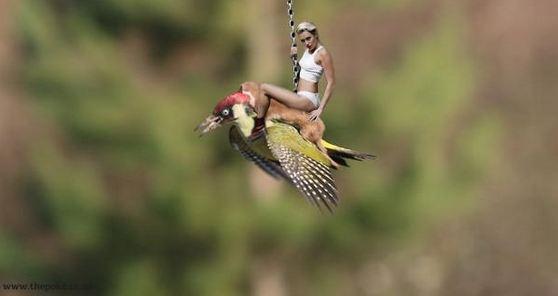 Gandalf the Grey riding a  woodpecker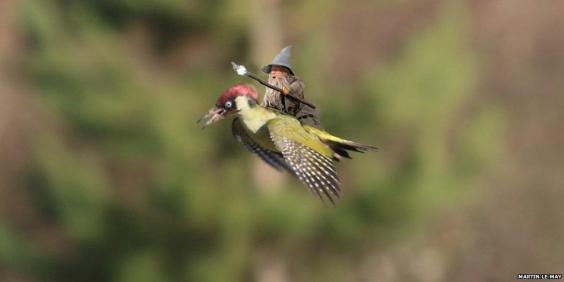 Kim Jong Un riding a woodpecker

Buzz Lightyear riding a woodpecker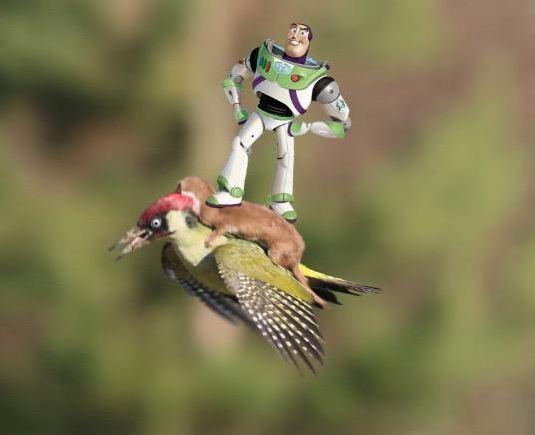 Another "weasel" riding a woodpecker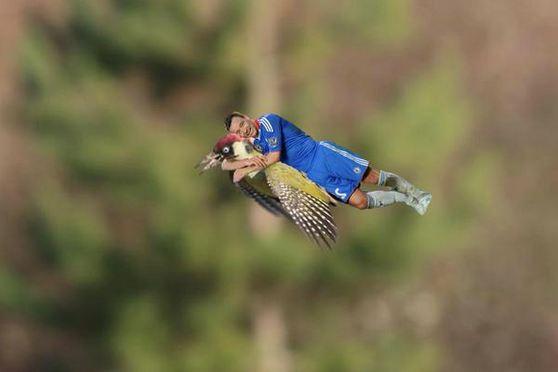 Jaden Smith riding a weasel riding a woodpecker

via
Everything riding a woodpecker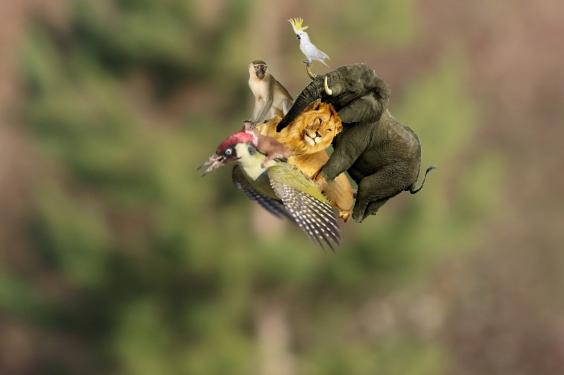 Glorious GIF edition
Reuse content