The Isis militant group has claimed responsibility for a major terror attack on a bus carrying members of the Tunisian presidential guard, and released an image purporting to show the man who carried out the bombing.
In a statement shared via the group's supporters on social media, the group named and pictured alleged suicide bomber Abu Abdullah at-Tunisi as being behind the attack, which killed at least 12 people and prompted the government to declare a nationwide state of emergency.
Earlier, Tunisian authorities said the blast involved about 10kg of explosive, injuring 20 including four civilians. A thirteenth body found at the scene on the main street in the centre of Tunis was believed to be that of the bomber.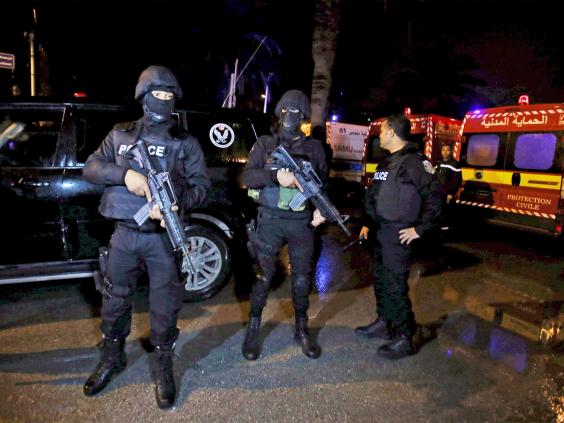 It was the first suicide bombing in the capital, and follows gun assaults on a seaside tourist hotel in June and the Bardo Museum in Tunis in March, both also claimed by Isis.
"This (bus bombing) is an evolution in the behaviour of the terrorists, this time they attacked a symbol of the state and in the heart of the capital," Prime Minister Habib Essid told reporters after an emergency security meeting.
Condemn appalling #TunisiaAttack. UK stands with #Tunisia and will support Tunisian security forces confronting terrorism

— Philip Hammond (@PHammondMP) November 24, 2015
The White House on Wednesday it condemned "in the strongest terms" Tuesday's attacks against members of Tunisia's security forces.
The US is prepared to assist Tunisian authorities in the investigation of the attack, said White House National Security Council spokesman Ned Price.
Reuse content