The casual observer could be forgiven for studying the top ranks of the US Government and concluding that America had achieved something close to racial equality.
President Barack Obama and three of his cabinet members are black, including the outgoing Attorney General, Eric Holder. Mr Obama's nominee to replace Mr Holder is Loretta Lynch, who would be the first black woman to lead the Justice Department.
Yet beneath the surface, the truth becomes clearer. African Americans make up almost 14 per cent of the population. Fifty years since the passage of the Civil Rights Act, just two out of 100 US Senators are black. Of the companies in the Fortune 500, fewer than 10 have a black chairman or CEO. The only black billionaires in the US – which boasts almost 500 – are Oprah Winfrey and Michael Jordan.
In 2010, according to figures from the National Poverty Centre, 27.4 per cent of black people lived beneath the poverty line, compared to 9.9 per cent of non-Hispanic whites. A 2013 Pew Research Centre study found that black men were six times as likely as white men to be incarcerated. And then there is the issue that currently grips America: the deaths of multiple unarmed black men at the hands of white police officers.
'Hands Up Walk Out' Protests spread across America
It is a subject that will likely complicate Ms Lynch's nominations process, after a grand jury in New York this week declined to indict a white Staten Island police officer who was filmed choking to death 43-year-old Eric Garner, an unarmed black father of six.
The decision led to demonstrations across the US, and, as the US Attorney for a New York district that includes Staten Island, Ms Lynch is now responsible for a federal civil rights investigation into the case.
Mr Holder's Justice Department is already conducting a civil rights probe into police practices in Ferguson, Missouri, following the death of 18-year-old Michael Brown, who was shot dead in August. Mr Brown's killer, Officer Darren Wilson, was also cleared by a grand jury last week, fuelling nationwide protests and two nights of violent unrest in the St Louis suburb.
The deaths of Mr Brown and Mr Garner followed a now-familiar pattern, repeated on 22 November in Cleveland, Ohio, when 12-year-old Tamir Rice was shot dead by a police officer while holding a pellet gun, and on Tuesday in Phoenix, Arizona, when Rumain Brisbon, 34, was shot dead by an officer who believed he was reaching for a gun.
Darren Wilson escaped without an indictment, as did Mr Garner's killer, Daniel Pantaleo. George Zimmerman, a neighbourhood watch volunteer who shot dead unarmed 17-year-old Trayvon Martin in Florida in 2012, was acquitted of Martin's murder at trial. Some have allowed the murky details of such cases to obscure the stark fact that young black men are disproportionately the victims of gun violence, and particularly of police shootings.
According to a recent report by ProPublica, between 2010 and 2012 federal data showed black men aged 15 to 19 were killed in police shootings at a rate of 31.17 per million, almost 20 times higher than white men of the same age.
One peaceful protester in Ferguson told The Independent last week that rioters there felt abandoned by the system. "A lot of young black men honestly feel like their life has no meaning, so what does it matter if they shoot each other, throw stuff at the police, destroy buildings," said Chris, 34, who declined to give her last name. "They don't feel like they have a place in America."
The unrest in Ferguson is one of several ugly landmarks in the history of post-civil rights America, which proved that the country's racial divisions were still broad and deep: the assassination of Martin Luther King; Hurricane Katrina; the 1992 acquittal of the four white Los Angeles police officers who beat black motorist Rodney King, which led to days of riots that left 55 people dead.
Among the more positive waypoints of the past half-century was the election of President Obama in 2008. After race reared its head during the primary campaign that March, Mr Obama delivered a celebrated speech in Philadelphia, in which he cited, "the complexities of race in this country that we've never really worked through". He added: "I have never been so naïve as to believe that we can get beyond our racial divisions in a single election cycle, or with a single candidacy."
Nevertheless, Mr Obama's election victory encouraged hopeful liberals to posit the possibility of a post-racial society, and allowed some in the Fox News pundit class to proclaim the end of racism, even as their criticism of the President came tinged with it. The black comedian Chris Rock, an honest and vital commentator on race, addressed the meaning of Mr Obama's presidency in a recent interview with New York magazine. "To say Obama is progress is saying that he's the first black person that is qualified to be president," he said.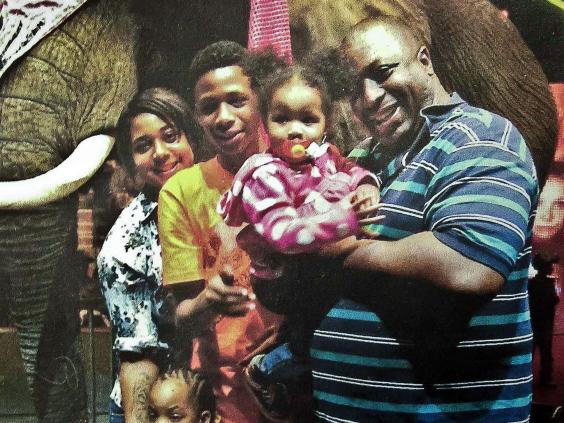 "That's not black progress. That's white progress. There's been black people qualified to be president for hundreds of years... my kids are smart, educated, beautiful, polite children. There have been smart, educated, beautiful, polite black children for hundreds of years. The advantage that my children have is that [they] are encountering the nicest white people that America has ever produced. Let's hope America keeps producing nicer white people."
Perhaps it is not the black community that ought to be under scrutiny, but the white community. In that 2008 speech in Philadelphia, Mr Obama suggested: "The path to a more perfect union means acknowledging that what ails the African-American community does not just exist in the minds of black people; that the legacy of discrimination – and current incidents of discrimination, while less overt than in the past – are real and must be addressed."
It is a message he continues to send today. Speaking on the morning after the Ferguson riots, Mr Obama scolded those responsible for the violence, but added: "The frustrations that people have are rooted in hard truths that need to be addressed... The problem is not just a Ferguson problem; it's an American problem."
In recent days, several Twitter hashtags have taken root, such as #HandsUpDontShoot and #ICantBreathe, which refer to the deaths of Mr Brown and Mr Garner respectively. Using another, #CrimingWhileWhite, whites have acknowledged their privilege in dealings with police, recounting their lack of punishment when caught breaking the law. The trend was started by Jason Ross, a former Daily Show writer, who tweeted: "Busted for larceny at 11. At 17, cited for booze + caught w gun @ school. No one called me a thug. Can't recommend being white highly enough."
Following the decision not to indict Mr Garner's killer, it was another comedian, Mr Ross's former boss Jon Stewart, who appeared to act as the conscience of white America, when he said, in a Daily Show segment free of jokes: "We are definitely not living in a post-racial society. And I can imagine there are a lot of people wondering how much of a society we're living in at all."
Reuse content