The 14-year-old Muslim boy detained and handcuffed after he took a homemade clock into his classroom is searching for another school.
Ahmed Mohamed's three-day suspension comes to an end on Friday, but the teenager told The Independent he did not wish to return to MacArthur High School after a teacher called the police after she apparently feared he had made a bomb.
"We're going to take legal action against the school," said the teenager.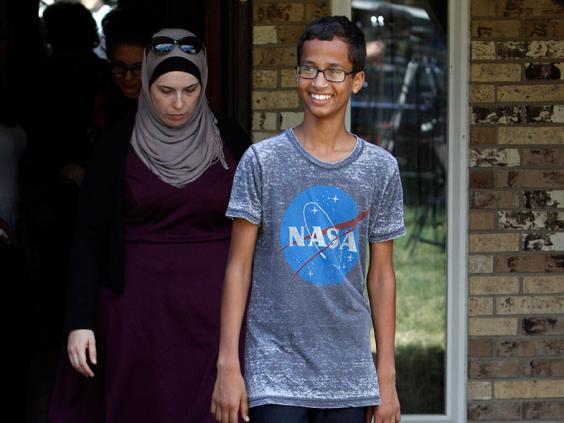 On Thursday night, the teen's father, told a prayer rally outside the family home in Irving, Texas, that he was still hoping for more explanation as to why his son had been treated the way he was.
"What happened to my son doesn't look like America," said Mohamed Elhassan Mohamed, according to CBS. "It's not something good. It's not something right. It's wrong."
Mohamed has said that he will not continue attending the high school. According to the Irving Independent School District's student handbook, his parents must officially withdraw him from classes. The teen's family has stated that they will consider other schools, possibly even some outside of the United States.
Community members spoke at Irving City Hall on Thursday as well. Chief Larry Boyd with the Irving Police Department said that he has already talked with concerned Muslim leaders.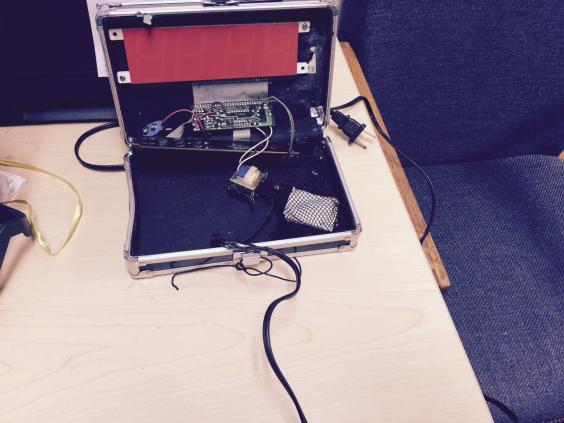 "They were enthusiastic, and supportive of the idea that we will learn and build off of this, and continue this strong relationship," he claimed.
Both the school and the city's mayor have defended the actions of the teacher, even though Ahmed was arrested in the absence of his mother or father.
Police still have the homemade clock. The boy's father said he hoped to pick it up on Friday.
The arrest of the teenager sparked a national debate, and allegations he had been treated the way he was because of his religion. His father said he had been a victim of Islamophobia.
Barack Obama invited the teenager to the White House and voiced his support for him on Twitter. He has also been invited to visit the offices of NASA, Google and the Massachusetts Institute of Technology.