Alfred Postell had been a ghost. He materialized on a bus rumbling toward Friendship Heights, appeared at a Silver Spring liquor store, on street corners, Metro stops, astride a bench at a park off Michigan Avenue, before returning to his preferred post at the intersection of 17th and I Streets NW. Nobody seemed to notice this bedraggled homeless man clutching his possessions in white plastic bags. He just came and went.
That changed Tuesday morning when the story of Postell's life appeared in the Washington Post. It chronicled Postell's ascent: He went from a meager childhood to Harvard Law School, where he graduated with Chief Justice John Roberts, before landing a job at top law firm. And his decline: More than 30 years ago, schizophrenia seized him, and he never recovered.
People all over town now recognize him. A woman on Facebook said she just saw him outside her office building. Vendors called in sightings. A man riding a bus through Georgetown discovered the bearded Postell sitting next to him. CNN dispatched a camera crew to track him down.
At the corner of 17th and I, workers tried to reconcile what they once thought of this bearded homeless man, who wears a towel on his head, with his surprising history. "I have goosebumps!" said Noel Esmilla, who works at an ice cream shop on I Street and sees Postell every day, but had no idea of his history. "Look at my arm!"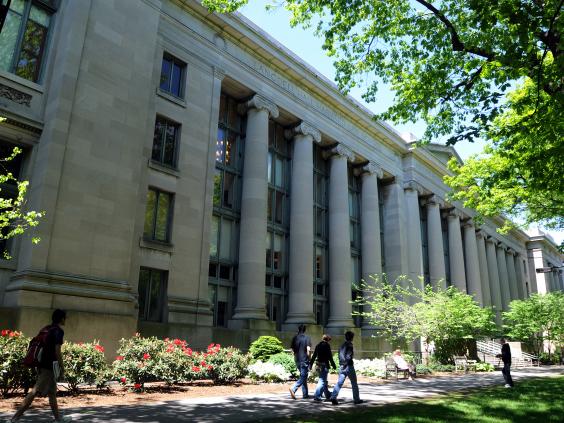 The story of Alfred Postell illustrates the non-discriminatory nature of mental illness — it's the ultimate class leveller.
"We tend to see people for who they are at the moment," said Gunther Stern, executive director of Georgetown Ministry Center, which services homeless people. "We look at the homeless man sitting on a crate and we think, 'Smelly beggar.' We ask ourselves how they can live like that. ... But many also were full of hopes, dreams and possibilities beyond comprehension before mental illness struck them down."
But Postell's case also lays bare the difficulties mental health agencies face in administering treatment. All day on Tuesday, people who read the Post's profile wondered aloud: Why is this man still out here? Why can't anyone seem to be able to get what might be the District's most academically distinguished homeless person off the streets?
The answer is twofold. First, the District's Department of Behavioral Health can't administer treatment to the mentally ill without consent. The only caveat: If a doctor believes the person is an imminent danger to themselves or others. And even then, the city needs court approval to hold that person. "It's about protecting someone's rights," spokesperson Phyllis Jones said. "It's like people who smoke. It's a danger, but whether you seek treatment is voluntary."
The second answer is that Postell may not want help.
In February of this year, Green Door, a mental-health agency that works with the homeless, took him on as a case. "He remained non-compliant with treatment over the next month and was found by the treatment team on a downtown street in D.C. on March 18, 2015," wrote the psychologist, who ultimately concluded Postell harbored "grandiose delusions" after he told her about Harvard Law. "He refused medication, but willingly spoke with the staff who indicated that they would monitor his progress."
Christy Respress, executive director of the advocacy group Pathways to Housing DC, which has also approached Postell, said she's encountered numerous mentally ill clients who don't want any help. "When we're working with people, it takes a long time to build that trust.," she said. "And the offer is constantly being made, sometimes every day, until that person finally says, 'Yes.'"
The top 20 world universities by reputation
The top 20 world universities by reputation
1/20 1. Harvard University

Darren McCollester/Newsmakers

2/20 3. University of Oxford

Getty Images

3/20 4. Massachusetts Institute of Technology (MIT)

Getty

4/20 5. Stanford University

Getty

5/20 6. University of California, Berkeley

Getty

6/20 7. Princeton University

Wikimedia Commons

7/20 8. Yale University

Flickr (Lauren Manning)

8/20 9. California Institute of Technology

Caltech/Wiki Commons

9/20 10. Columbia University

10/20 11. University of Chicago

11/20 12. University of Tokyo

Flickr (Marco Capitanio)

12/20 13. University of California, Los Angeles

Getty

13/20 14. Imperial College London

Imperial College

14/20 15. ETH Zurich, Swiss Federal Institute of Technology

15/20 16. University of Toronto

Flickr (Thomas Fisher Library)

16/20 17. University College London

UCL

17/20 18. John Hopkins University

Alamy

18/20 19. University of Michigan

Getty

19/20 =20. New York University

Alamy

20/20 =20. Cornell University

sach1tb/Wiki Commons
Green Door President Richard Bebout said he wasn't familiar with the specifics of Postell's case. But he said the mentally- ill homeless often distrust service agencies for two reasons. The first involves the paranoia that is a part of many mental illnesses. The second — and less understood — has to do with what Bebout calls "adapted fearfulness."
"It's related to historical trauma within the service system," he said. "One of the reasons people sleep on the streets and not shelters is because they were attacked in a shelter, which creates a wariness about the service system that has not historically serviced people well."
And so, Alfred Postell boarded the 30 bus on Tuesday afternoon, a white towel wrapped around his head like a turban.
At a bus stop outside a Safeway on Wisconsin Avenue in Georgetown, a former Washington Post editor named Maralee Schwartz boarded. The bus was nearly empty, as she took her seat, noticing Postell. Newspapers were strewn about his feet. He played with coins in his hands. He was alone.
"Mr. Postell?" she said she asked. "Do you know there is a story about you in the paper?"
A man beside her flipped out his phone, scrolled to his picture, and thrust it in Postell's face.
"Yes," Postell said. "I heard about that." He seemed calm. Perhaps, even, a little pleased. Then he quickly added: "I just hope I don't become a public figure."
©Washington Post
Reuse content