Argentina's spy agencies could be dismantled in the wake of the mysterious death of a prosecutor hours before he was due to give testimony on an alleged government conspiracy in a 1994 bombing attack.
Alberto Nisman was found shot in the head on 18 January, days after he handed a judge a report alleging that President Cristina Fernandez de Kirchner brokered a secret deal to prevent the prosecution of former Iranian officials accused of orchestrating the atrocity at Argentina's largest Jewish centre.
The AMIA bombing, as it became known, killed 85 people and injured 300 more in Buenos Aires but those behind it have never been exposed.
Mr Nisman formally accused the government of Iran of directing Hezbollah to carry out the bombing in 2006 and most recently claimed the President then reached a deal not to prosecute Iranian officials in exchange for economic and trade benefits. Iran has denied the accusation.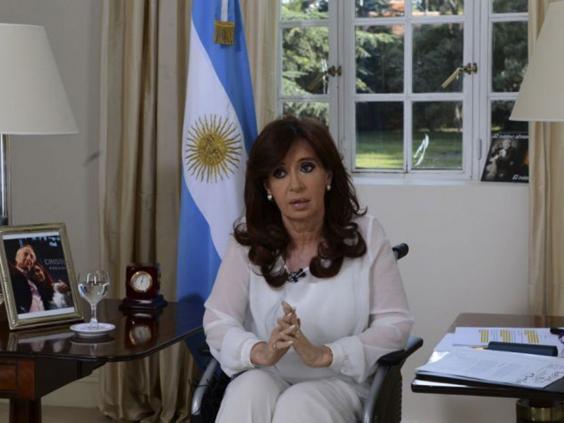 Argentina's 2013 memorandum of understanding with the country has been bitterly criticised but the President said it aimed to ensure co-operation to finally seek justice for the bombing.
Ms Fernandez said she had no involvement in the alleged plot in a nationally televised address on Monday night but said she was certain Mr Nisman did not kill himself.
"It's unreasonable to think our government could even be suspected of such a manoeuvre," she added.
Mr Nisman's death sparked anti-government protests and a myriad of conspiracy theories, ranging from suicide to the involvement of Iranian intelligence agents.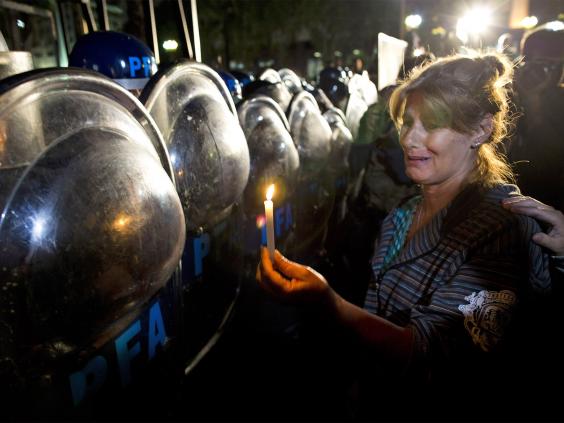 The 51-year-old, was found dead in the bathroom of his flat with bullet in his right temple and a .22 calibre gun next to him.
Ms Fernandez defended her government's handling of the 1994 case, saying everything in its power had been done to solve it despite no one being convicted in more than 20 years.
Her husband and predecessor, former President Nestor Kirchner, had appointed Mr Nisman to the case himself after years of paralysis.
Several members of the Buenos Aires Provincial Police were cleared of involvement in 2004 and the next year, the federal judge in charge of the case was removed from his post because of "serious irregularities" in the investigation.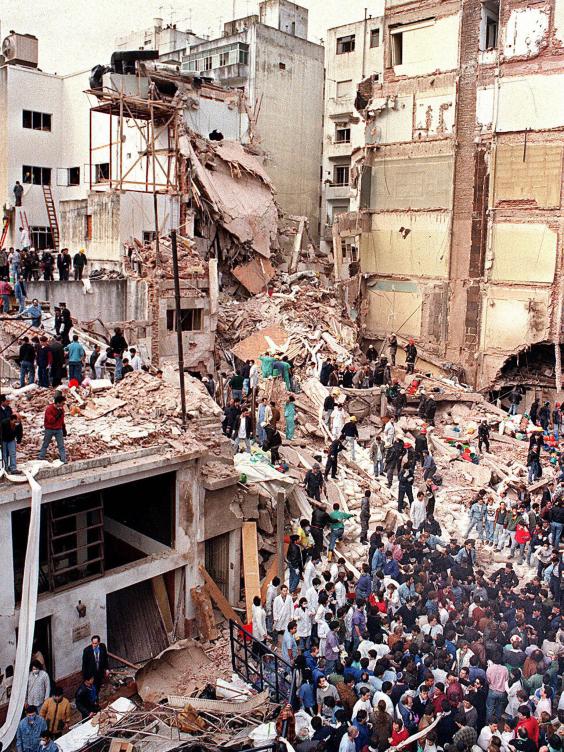 Ms Fernandez did not say who might have killed Mr Nisman but her recent social media posts claim that rogue intelligence agents in agencies, which she personally oversees, may have orchestrated the death in a plot against her government after feeding him false information.
Reforming the clandestine services was a "national debt" the country has had since the return of democracy after Argentina's brutal dictatorship in 1983, she said, suggesting that the legacy of decades of military government was still taking its toll.
In plans to be submitted to Congress, the new "Federal Intelligence Agency" would have a director and deputy and only a few in government would have access to agency leaders - apparently in response to the current system where many in the house are in close contact with intelligence officials.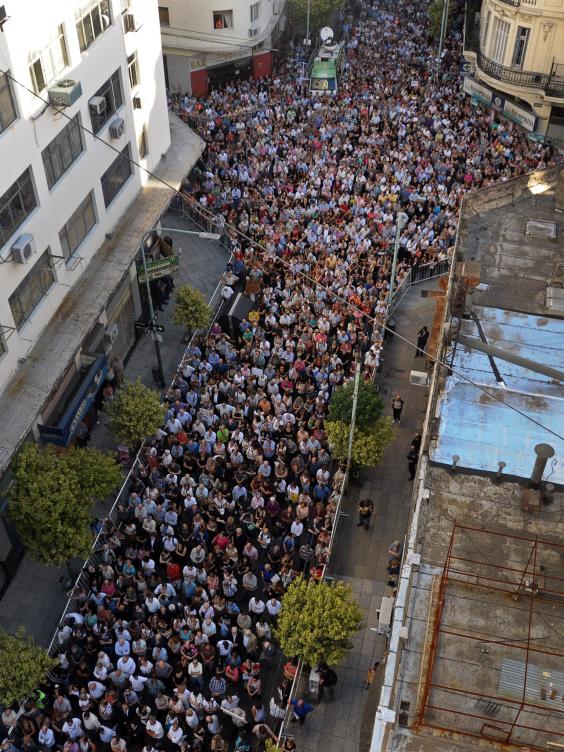 The plan was not welcomed by Argentina's opposition.
Margarita Stolbizer, leader of the GEN Party, said before making such sweeping reforms to intelligence services, the government "should explain the 11 years it has managed" them.
"The speech was filled with imprecise (statements) and lies," Ms Stolbizer added. "She did not give answers to the doubts about this government nor about the content of Nisman's denouncement."
Additional reporting by AP
Reuse content