The moment a colourblind man sees in full colour for the first time has been captured in an "emotional" video.
Aaron Williams-Mele, who posted the video on YouTube, can be seen crying as he experiences a beautiful Virginia sunset as those with normal sight can.
Aaron tries out a pair of EnChroma glasses, a birthday present from his parents, in the video posted on Youtube.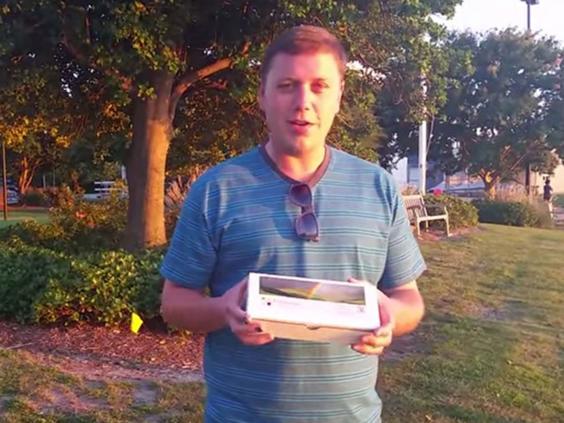 At first he is spellbound and then can only express himself using four-letter expletives.
The American appears shocked by the bright colours of the grass, water and sun. He becomes inquisitive, asking the person shooting the video what colour his shirt and nearby flowers are.
He then goes off to hunt for something bright red.
Watch the full video below:
In the description of the post, Aaron says: "My parents gave me a pair of Enchroma Color For The Colorblind glasses for my birthday.
"I decided to try them on for the first time during a sunset at Whitehurst Beach in Norfolk, Virginia.
"Needless to say, it was a pretty emotional experience."
EnChroma Cx Lens boost colour vision, allowing the colourblind to see properly.
Reuse content