A fire that blazed through Brazil's Santos port has ravaged six warehouses, destroying 180,000 tonnes of raw sugar in the Copersucar terminal.
The fire hit all of the sugar giant's warehouses at the port, driving prices up to the highest in a year.
Operations at the world's biggest sugar trader, which sees nearly a fifth of world sugar exports pass through its trading desks, have now been paralysed.
Santos port authority Codesp said the fire started in the conveyor system responsible for transporting sugar through Copersucar's warehouses at around 6am (9am GMT).
Fire fighters battled for six hours to extinguish the flames and warn it could keep smoldering for two days.
In a statement, Codesp said: "Facilities involved in the accident are totally destroyed."
Television footage showed a mountain of sugar three stories high engulfed by flames inside a warehouse, surrounded by overhanging conveyor belts and waiting ships that appeared to have been toppled over.
International sugar markets reacted quickly. ICE March raw sugar prices rose more than six per cent to a one-year high on news of the fire before paring gains. The March contract settled up 2.5 per cent at 19.48 cents per lb.
"A conservative estimate would be six months to get this in operational form (again)," a US trader said. "The jewel in their crown has been effectively destroyed."
The cause of the blaze, which broke out in the early hours of Friday morning, has not yet been established.
Copersucar said four employees suffered minor injuries but no-one had been seriously hurt.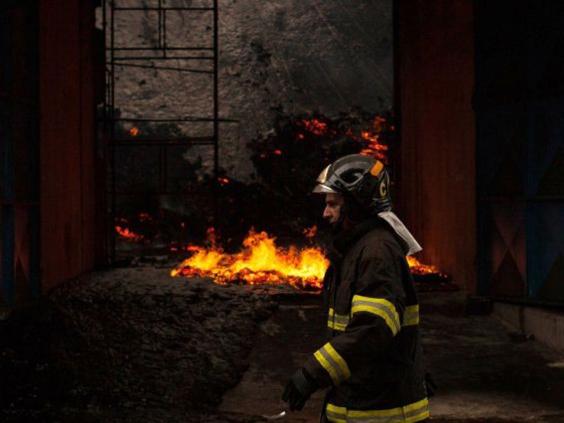 Reuse content