A Disney cruise ship paused on its way to the Cayman Islands to pick up 12 suspected migrants southeast of Cuba.
CNN said that the ship - the Disney Wonder - was on its way from Miami to Grand Cayman on Saturday when a group of suspected migrants was spotted on a "rustic" vessel.
The migrants were brought aboard the boat, which boasts "11 decks overflowing with restaurants, pools, recreation and more."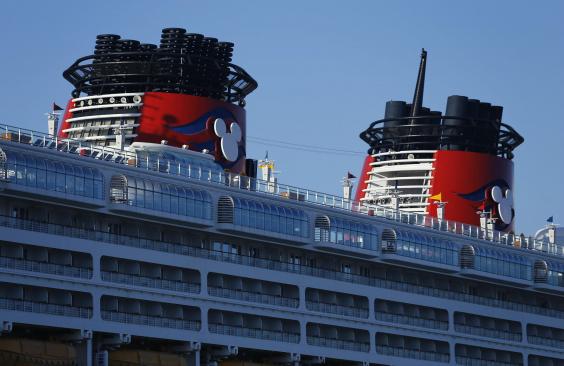 The 12 suspected migrants, who were all Cuban, were on a "rustic" vessel, said US Coast Guard spokesman Jon-Paul Rios said. "Rustic" is a term authorities use to describe dangerous, unseaworthy vessels, Mr Rios said.
The migrants are being turned over to Grand Cayman authorities, he added. 
He said it is unclear if the 12 Cuban migrants were on their way to the United States. US officials have reported an increase in Cuban migrants attempting to reach America by sea.
One reason, experts say, is a fear that immigration policies welcoming Cubans into the United States may be numbered, given that relations between the countries are warming.
Earlier this month, officials in the Cayman Islands said more than 120 Cuban migrants had landed there since January.
In 2013, the same Disney cruise ship picked up a group of eight migrants stranded on a raft about 45 miles from Key West. At the time, Disney said it picked up that group at the request of the Coast Guard.
The news channel said that cruise ships have agreements to contact the Coast Guard if they come in contact with migrants. It is common for cruise ships to pick up migrants stranded at sea, take them to the ship's next port of call and hand them over to authorities.

Reuse content