Ethan Couch's crime was horrendous. He admitted to hurtling drunkenly at 70 mph along a suburban street in Texas on June 15, 2013, crashing into a group of people trying to deal with a disabled vehicle, taking the lives of four people and seriously injuring two others.
But it rose to national attention not because of that or because a judge in Tarrant County gave him only probation after he admitted his crime; it made national news and provoked howls of outrage because the judge did it after hearing a rich kid's psychologist say the 16-year-old suffered from "affluenza."
For the media and others, it was "a Petri dish of everything that's wrong with the criminal justice system … the difference between wealth and poverty" and the use of "junk science" in the courts," as CNN's legal analyst Jeffrey Toobin said at the time. "There is no such thing as affluenza," Toobin said.
A whole body of outraged commentary, biting satire and ridicule has since grown up around that word, "affluenza," and all of it resurfaced last month after Couch and his mother took off for Mexico, only to be captured by Mexican police.
As a legal or psychiatric term, "affluenza" has no standing.
But submerged in the publicity surrounding the case, then and now, is a truth: Wealth can be damaging to the mental health of children. People sort of knew that: anecdotes from fancy schools of suicides, binge drinking, cutting, and sick examples of brutal hazing and sexual assault.
But there's a growing body of research that "sometimes poor little rich kids really are poor little rich kids."
That was the headline on an opinion piece published via Reuters this week by two psychologists, Suniya S. Luthar, professor of psychology at Arizona State University and Barry Schwartz of Swarthmore College. Couch's affluenza defense has been ridiculed, with some justification:
 That said, it would be foolish to allow an absurd effort to minimize one teenager's responsibility for a horrific tragedy to obscure growing evidence that we have a significant and growing crisis on our hands. The children of the affluent are becoming increasingly troubled, reckless, and self-destructive. Perhaps we needn't feel sorry for these "poor little rich kids." But if we don't do something about their problems, they will become everyone's problems. …
… High-risk behavior, including extreme substance abuse and promiscuous sex, is growing fast among young people from communities dominated by white-collar, well-educated parents. …
… Studies show that drug and alcohol use is higher among affluent teens than their inner-city counterparts. And surveys have revealed that full-time college students are two and a half times more likely to experience substance abuse or dependence than members of the general population. Half of all full-time college students reported binge drinking and abuse of illegal or prescription drugs.
Then this: Serious depression or anxiety among affluent kids is "is two to three times national rates."
Luthar said in an interview with The Washington Post that she understands that it may be a "laughable concept in the minds of many" to think of affluence as a source of potential malady. Indeed, she said, she was "taken aback" by her own findings when she first started research comparing inner city kids with suburban kids. "But I replicated it over and over again, and the finding was not going away."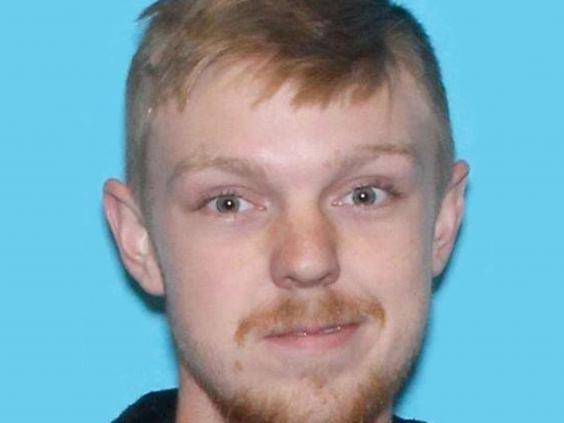 To see an example of the kind of research she's talking about, read the paper she co-authored,  "'I can, therefore I must': Fragility in the upper-middle classes" or the book "The Price of Privilege: How Parental Pressure and Material Advantage Are Creating a Generation of Disconnected and Unhappy Kids," by psychologist Madeline Levine.
In "The Price of Privilege," to which Luthar contributed, Levine writes of her own therapy sessions with affluent teens and what she has learned from them.
"While they are aware that they lead lives of privilege," she writes, "they take little pleasure from their fortunate circumstances. … Scratch the surface, and many of them are, in fact, depressed, anxious and angry," with many engaging in "self-injurious behaviors like cutting, illegal drug use, or bulimia."
She adds: "It is tempting to trivialize the problems of kids who have been the recipients of exhaustive parental intervention and have been liberally handed both material and educational opportunities." But "regardless of how successful these kids look on the surface, regardless of the clothes they wear, the cars they drive, the grades they get, or the teams they star on, they are not navigating adolescence successfully at all …. Indulged, coddled, pressured, and micromanaged on the outside, my young patients appeared to be inadvertently deprived of the opportunity to develop an inside."
To be clear, no scholar, including Luthar, is trying to defend the fact that a judge chose probation over confinement for Ethan Couch. Neither, for that matter, is the judge who made the decision, who has said nothing publicly since.
It's not even clear that Tarrant County District Judge Jean Boyd, who has since retired, took seriously the testimony of the Couch's hired psychologist, G. Dick Miller, who by his account, used the term "affluenza" almost as a throwaway line, he later claimed, as he described "a condition fostered by wealthy and permissive parents who encourage their children to believe normal rules do not apply to the affluent."
'This kid had medical problems," Miller said in a later interview with WFAA in Texas. "He had social anxiety disorder. He had all sorts of things. He had depression. He found alcohol was his medicine. … I think that term, 'affluenza,' which I was just using to describe what we used to call 'spoiled brats' … it's not a diagnosis. The diagnosis was something completely different."
All the judge said at the time, according to news reports, was that she believed Couch would be better off in a rehabilitation center, a very expensive one, suggested by his attorneys.
"Boyd," the Forth Worth Star-Telegram reported at the time, "said that she is familiar with programs available in the Texas juvenile justice system and is aware that he might not get the kind of intensive therapy in a state-run program that he could receive at the California facility suggested by his attorneys …. She also informed him that if he violated probation conditions, the probation could be revoked and he might serve as long as 10 years in prison. Among other strictures, the probation conditions forbid Ethan from driving. They also forbid him from drinking alcohol."
World news in pictures
World news in pictures
1/30 27 May 2016

An aerial picture shows firefighters spraying foam at the engine of a Korean Air Lines plane after smoke rose from it at Haneda airport in Tokyo, Japan

Reuters

2/30 26 May 2016

A man walks his donkey and its load through flooded streets Beledweyne, north of Mogadishu. Hundreds of families have been forced out of their homes following flash floods in Beledweyne after torrential rains pounded the area in the last few days. The heavy rains led to the bursting of River Shabelle which caused massive floods in residential areas along the river

Getty Images

3/30 26 May 2016

A worker checks a mask of U.S. Republican presidential candidate Donald Trump at Jinhua Partytime Latex Art and Crafts Factory in Jinhua, China

Reuters

4/30 26 May 2016

Estonia's olympic team female marathon runners triplets (L-R) Leila, Liina and Lily Luik pose for a picture after a training session in Tartu

Reuters

5/30 25 May 2016

Lightning from a severe storm fills the sky behind a grain elevator in Bellevue, Kansas

AP

6/30 25 May 2016

Riot police stand guard behind a fire as refinery workers hold a blockade of the oil depot of Douchy-Les-Mines to protest against the government's proposed labour reforms

Getty

7/30 25 May 2016

Vehicles are stuck in a sinkhole near Ponte Vecchio. A sinkhole measuring about 200 meters long and seven meters wide opened up in central Florence

EPA

8/30 24 May 2016

Protesters picket outside the event site before Republican U.S. presidential candidate Donald Trump begins a rally with supporters in Albuquerque, New Mexico

Reuters

9/30 24 May 2016

An Indian policeman uses a baton to disperse demonstrators during a protest by government employees demanding their long pending arrears and a regularisation of their temporary jobs, according to protesters, in Srinagar

Reuters

10/30 23 May 2016

Confiscated rare and protected wildlife products such as these stuffed Sumatran tiger skins are burned and destroyed during a ceremony by government forestry and wildlife officials in Banda Aceh, Indonesia

Reuters

11/30 23 May 2016

A woman leads a school pupil away from tear gas and a burning barricade in Kibera slum, during a demonstration of opposition supporters protesting for a change of leadership ahead of a vote due next years in Nairobi

Getty Images

12/30 23 May 2016

A crane destroys over one million pirated music, movie and software CDs and DVDs in a campaign against piracy organised by the government in Algiers, Algeria

Reuters

13/30 23 May 2016

Shi'ite fighters forces launch a rocket towards Islamic State militants on the outskirts Falluja, Iraq

Reuters

14/30 22 May 2016

Yemenis take part in celebrations marking the 26th anniversary of Yemen's 1990 reunification in the capital Sanaa

Getty Images

15/30 22 May 2016

Indonesian soldiers carry resident's belongings as they aid in evacuation efforts from a village impacted by the Mount Sinabung eruption at Gamber Village in North Sumatra. At least six people were killed and two others were seriously wounded after the Mount Sinabung volcano in North Sumatra province of western Indonesia erupted

EPA

16/30 21 May 2016

Demonstrators clash with riot police in the surroundings of the Congress in Valparaiso, while Chilean President Michelle Bachelet delivers her annual message to the nation

Getty Images

17/30 21 May 2016

The Egyptian military spokesman released pictures of debris that the search teams found in the sea after the EgyptAir Airbus A320 crashed in the Mediterranean

Getty Images

18/30 21 May 2016

Sri Lankan flood victims push a trishaw through floodwaters in the Kolonnawa suburb of Colombo

Getty Images

19/30 20 May 2016

A protester write on the facade of the Ministry of Justice building with color spray during an anti-government protest in Skopje, in a series of protests dubbed Colourful Revolution. Crisis-hit Macedonia postponed elections due next month, after the European Union called on Skopje to delay the polls to ensure they could take place freely and fairly

Getty Images

20/30 20 May 2016

Members of the Ukrainian national guard "Azov" regiment and activists of the Azov civil corp take part in a protest against local elections in pro-Russian rebel-held areas of eastern Ukraine under the Minsk peace agreement, in Kiev

Reuters

21/30 19 May 2016

Families of passengers who were flying in an EgyptAir plane that vanished from radar en route from Paris to Cairo react as they wait outside a services hall at Cairo airport

Getty Images

22/30 18 May 2016

A man clashes with policemen during a protest against new emergency powers decreed this week by President Nicolas Maduro in Caracas. Public outrage was expected to spill onto the streets of Venezuela, with planned nationwide protests marking a new low point in Maduro's unpopular rule

Getty Images

23/30 18 May 2016

A police car explodes after being set on fire during an unauthorized counter-demonstration against police violence in Paris, as Police across France demonstrate today against the "anti-cop hatred" they say they have endured during a wave of anti-government protests since early March

Getty Images

24/30 18 May 2016

Sri Lankan military personnel take part in relief and rescue efforts following a landslide in the village of Bulathkohupitiya. Rescue workers recovered the bodies of 17 villagers buried in landslides in Sri Lanka after three days of torrential rain. The disaster hit two small villages in Kegalle, a mountainous area northeast of Colombo, and takes the overall death toll from flooding and landslides in recent days to 36

Getty Images

25/30 18 May 2016

A protester against visiting Zhang Dejiang, the chairman of China's National People's Congress, confronts police in Hong Kong

Reuters

26/30 18 May 2016

Chicks dyed to draw attention are offered for sale at a small poultry market in Jakarta, Indonesia

Reuters

27/30 17 May 2016

A man throws a fire extingusher at Parliamentary security behind a closed door after members of Julius Malema's Economic Freedom Fighters (EFF) were evicted from Parliament during President Jacob Zuma's question and answer session in Cape Town, South Africa

Reuters

28/30 17 May 2016

Supporters of Federal Alliance, a coalition of Madhes-based parties and other ethnic political parties and organizations, protest against the constitution near the Prime Minister's official residence in Kathmandu, Nepal

Reuters

29/30 17 May 2016

Members of a Sri Lankan Army rescue team carry a woman to safety through floodwaters in the suburb of Kaduwela in capital Colombo. Emergency workers in Sri Lanka found the bodies of a woman and two children killed in a landslide, taking the toll from two days of heavy rain to 11, with thousands more forced to flee their homes

Getty Images

30/30 16 May 2016

Protesters light flares and wave flags marching through a street, during an anti-government protest in Skopje, in series of protests dubbed "Colorful Revolution". Macedonia has been politically gridlocked for two years but the crisis rose a notch on 12 April when President Gjorge Ivanov halted a probe into more than 50 public figures suspected of involvement in corruption and a wire-tapping scandal. The move triggered street protests against Ivanov and the ruling party's leader, Nikola Gruevski. Fresh demonstrations drew several thousand, mostly young people who demanded Ivanov resignation

Getty Images
It was that last restriction that appears to have gotten Couch into trouble in December, after a video was posted on Twitter showing someone who looked very much like him, by someone who indeed identified him as "ethan couch violating probation," playing beer pong. A judge then ordered him detained, but it was already too late, as he and his mother had apparently disappeared. Both have since been captured in Mexico.
In the most thorough article to date about the Couch case, his parents, Fred and Tonya (now divorced), were described in the D Magazine headline as "The Worst Parents Ever," in part for letting Ethan get away with such things as driving to school at age 13. "Court documents stretching back more than a decade tell the disturbing story of how, with the perfect combination of indulgence, addiction, abuse, and neglect, they created a nightmare," said the article in May by Michael J. Mooney, about which the parents declined comment.
But substance abuse and drinking aren't the only documented disturbances afflicting affluent teens. Suicide, by kids under pressure to succeed, is another, as powerfully described by Atlantic writer Hanna Rosin in her searing profile of suicide clusters at Silicon Valley high schools, including one called Gunn, between 2009 and 2010.
"Almost by definition," Rosin wrote, quoting experts, "suicide points to underlying psychological vulnerability. The thinking behind it is often obsessive and then impulsive; a kid can be ruminating about the train for a long time and then one night something ordinary — a botched quiz, a breakup — leads him or her to the tracks. And of course, one thing that puts a kid at risk is someone else's suicide. At Gunn, the scariest thing kids told me is that now, in one student's phrasing, 'suicide is one of the options.'"
But what of the term "affluenza"? It's pop sociology, or pop psychology, that's been used to describe everything from teenage depression to overconsumption contributing to climate change.
It has produced several books, a PBS documentary called "Affluenza" and even a woman who purports to provide treatment for it. Jessie H. O'Neill, author of "The Golden Ghetto: The Psychology of Affluence" defines affluenza as "a harmful or unbalanced relationship with money or its pursuits" that reflects itself in the individual in "addictions, character flaws, psychological wounds, neurosis and behavioral disorders caused or exacerbated by the presence of or desire for wealth." She offers "phone and in-person counseling and consultations to individuals, couples and groups."
"Affluenza," though, has yet to make an appearance in the bible of ailments recognized by mental health professionals, The Diagnostic and Statistical Manual of Mental Disorders.
But in some news accounts, there's a misunderstanding of the circumstances in which the term was used. It was not deployed as a defense to the offenses committed by Couch, four counts of intoxication manslaughter and two counts of intoxication assault causing serious bodily injury. Couch pleaded guilty.
"Affluenza" showed up as his attorneys attempted to persuade the judge not to follow recommendations by prosecutors in the juvenile proceeding that he be put away for 20 years.
It was an attempt at mitigation, which Los Angeles lawyer and legal scholar Lawrence Taylor describes in his treatise "Drunk Driving Defense" as offering "circumstances that tend to lessen the apparent badness of the particular crime or the apparent badness of the defendant." The most common examples include the absence of prior offenses, the accused's "extreme youth" or sometimes low IQ, remorse and apology and the potential for rehabilitation.
Affluenza is a new one.
In juvenile court, there's "a lot more latitude," Taylor said in an interview with The Post, because "the focus is on the well-being of the juvenile." That, however, doesn't make "affluenza" an acceptable argument, he said.
"Was it inappropriate" for Couch's attorney to try a line of argument built around Couch's affluence? No, Taylor said.
"But it's pretty far out there. I would not do it because I think it would destroy my credibility as an advocate. Whatever else you have to say is going to be tainted by the notion that affluence is a defense.
"Like most people," he said, "it's difficult to have anything other than a sense of outrage" at the outcome of Couch's proceeding. If the judge "thought the kid was morally deficient, why didn't she keep him in custody for four or five years for treatment to correct the problem, rather than let him walk out with the same problem," allowing it to "repeat itself" in some form, "such as taking off for Mexico."
© Washington Post