On Friday afternoon at the Glendale branch of Gap, the handful of browsers hunting through the summer sales racks all looked old enough to remember a world before internet retail: a world where Gap was not just a clothing chain but a major cultural force, and where the millennials shopping across the street at H&M would have used the word "basic" not as an insult, but as an approving adjective for Gap's inventory of essentials.
This week, Gap Inc – which also owns the US chains Banana Republic and Old Navy – appeared to acknowledge its declining relevance with plans to close 175 Gap stores, almost a quarter of its total US footprint. Some 140 of those will be gone by the end of this year, while about 250 corporate jobs at Gap offices are also being slashed, as the San Francisco-based chain attempts to buff up its faded brand.
"Customers are rapidly changing how they shop today, and these moves will help get Gap back to where we know it deserves to be in the eyes of consumers," said Gap's new chief executive, Art Peck, announcing the closures.
Over the past 10 years, as the fashion baton has passed from Gen-Xers to their younger siblings, much of Gap's market share has been annexed by the internet and by upstart competitors such as H&M, Forever 21, Uniqlo and American Apparel, all with more distinctive offerings – often at a lower price.
According to the Wall Street Journal, Gap's sales declined by 10 per cent in the three months to May alone, while the shares are down almost 10 per cent so far this year.
Even after the downsizing there will still be 500 Gap stores in the US – a far cry from 1969, when Donald and Doris Fisher opened the first Gap in San Francisco, selling LPs and Levi's jeans. "Gap did a remarkable job creating functional uniforms for Monday to Friday," said Paco Underhill, the author of several books about retailing. "For Baby Boomers, it was a place to get good basics – jeans, khakis, shirts – at a time when people stopped wearing suits to the office. As Americans got less formal, they began to rely on trusted 'uniform brands' like Gap, where you could buy a pair of jeans just like you'd buy a six-pack of beer."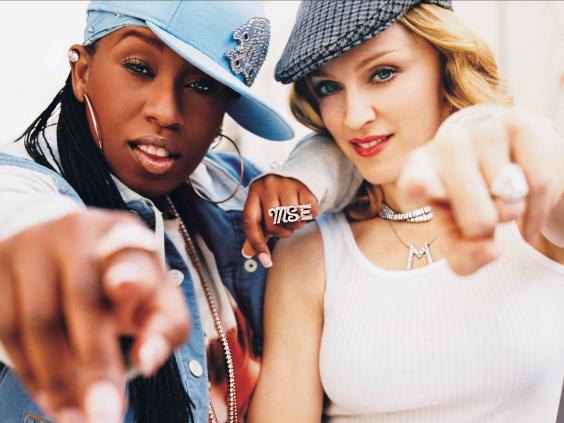 In the late 1990s and early 2000s, the Gap brand was omnipresent: customers proudly wore it emblazoned on their T-shirts and tops, and then-fashionable celebrities such as Madonna, Sarah Jessica Parker and LL Cool J sported it in advertising.
Yet by the time "Normcore" was declared a trend last year – a fashion phenomenon seemingly tailor-made for Gap – the company was ill-prepared to adopt it. The Swedish brand Cos has "owned" that trend, and even hiring Rebekka Bay, who had done so much to make Cos a success, as creative director couldn't help Gap, and Bay has moved on.
What had changed? The economy, stupid. Since the recession, both Gap and Banana Republic have struggled, yet the stable's budget brand, Old Navy, has thrived, with its same-store sales figures increasing consistently over the past year, even as its partners' plummeted.
"American middle-class wages have been stagnant for 10 years, and the consumer has a host of costs that are non-negotiable that didn't exist 20 years ago, like mobile phones," Mr Underhill explained.
"The two costs that are negotiable in a middle-class American budget are clothing and food. Primark, H&M and Forever 21 have given people a way to enjoy the niceties of life but spend less money on them. The low end is doing well and so is the high-end – but everyone in the middle, like Gap, is having trouble."
One clue to a turnaround might come from Mr  Peck's comment that Gap will withdraw from its almost constant discounting policy. "Value isn't 40 [per cent] off every day," he said. But persuading shoppers to buy at full price will rely on that price being competitive – and a major overhaul of the clothes. Don't expect that to happen overnight: the autumn/winter collections are already designed and made.
Reuse content