As Secretary of State, Hillary Clinton imbibed a relentless stream of emails from Sidney Blumenthal, a family friend and one-time aide to her husband, Bill Clinton, offering advice and gossip on topics ranging from British politics to relations with Israel.
Among titbits of insight offered at the time of Britain's 2010 general election: the incoming British Foreign Secretary, William Hague, was "disingenuous" while David Cameron as Prime Minister would be "no partner" with the US on economic policy. Nick Clegg, meanwhile, suffered from "inbred arrogance". 
In case Ms Clinton was not paying attention, there was some domestic wisdom too. John Boehner, for example, who led the Republican takeover of the House of Representatives in 2010, was "louche, alcoholic, lazy, and without any commitment to any principle". Mr Boehner is still House Speaker.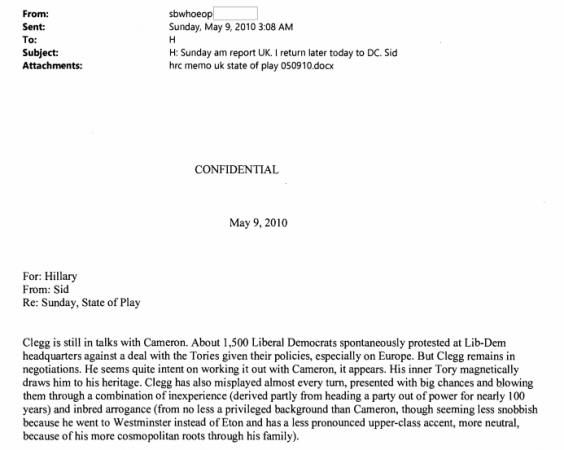 Mr Blumenthal's influence as unofficial counsellor to Ms Clinton is already under intense scrutiny from Republicans on Capitol Hill investigating the 2012 terror attack on US diplomats in Libya that left the ambassador dead.
That it was considerable and constant is evidenced in the new batch of 7,121 pages that passed through her private email server during her years as America's diplomat-in-chief. The State Department has been ordered by a judge to release the emails on a monthly basis, ensuring the issue of her server remains a drag on Ms Clinton as she seeks the White House next year. Standing out in this latest consignment are the missives from Mr Blumenthal as well as one from Chelsea Clinton airing concerns after visiting Haiti to inspect reconstruction efforts after the 2010 earthquake.
"To say I was profoundly disturbed by what I saw – and didn't see – would be an understatement," she said in an email addressed to "Dad, Mom" and which ended with a request that her part in helping the country recover remain secret. "Happy to be an invisible soldier," she wrote before signing off. As for Mr Blumenthal's offerings on the British political scene, Ms Clinton lapped them up. Saying she had been sharing them with her husband, she told Mr Blumenthal, who once wrote for The New Yorker and other publications, that Bill deemed them "brilliant". She added: "Keep 'em coming."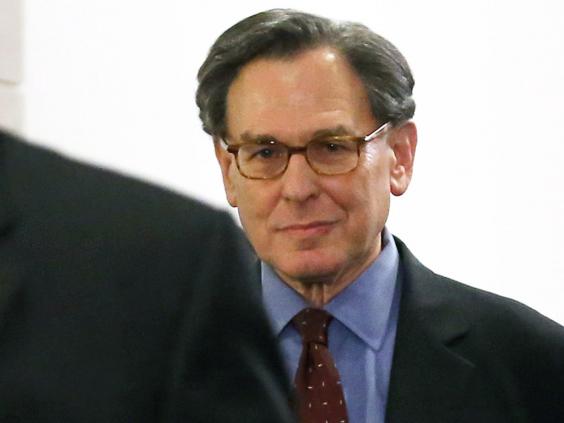 One memo urging her to avoid reacting to the 2010 election until the outcome was clear touched on The Independent and an unsolicited visit to its newsroom by James Murdoch, the son of Rupert Murdoch.
"First and most important: do NOT, repeat, NOT, call any prospective winner on either election night, 6 May, or on the next day, Friday, 7 May. The result will be unclear." Mr Blumenthal adds: "The Murdochs are almost literally going crazy. James Murdoch and his wife stormed into the offices of The Independent, not a Murdoch paper, when the paper endorsed the LDs and confronted the publisher, screaming in the middle of the newsroom. No matter what, keep your powder dry until the result is crystal clear. Wait."
In reality, it was Rebekah Brooks, who is soon to return to head Murdoch operations in Britain after the phone-hacking scandal, who joined the younger Murdoch in berating this newspaper's then editor, Simon Kelner, not because of any endorsement of the "LDs" (Liberal Democrats) but because of an advertising campaign that bore the slogan: "Rupert Murdoch won't decide this election. You will."
Some of Mr Blumenthal's notes directly addressed top diplomatic dossiers, urging Ms Clinton on one occasion to be tough on China in a speech and to chide a leading Jewish lobby in Washington for over-estimating its importance. But some were sour, gossipy and personal in tone, as when he questioned the characters of Britain's new leaders in 2010.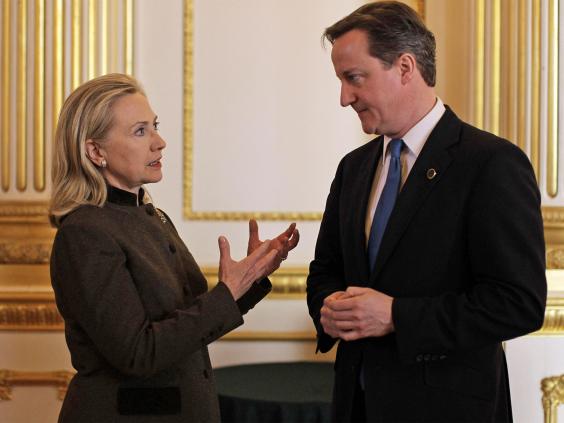 Comparing Mr Clegg, the former Deputy Prime Minister, to Mr Cameron, he told the Secretary of State that Mr Clegg had an "inbred arrogance (from no less a privileged background than Cameron, though seeming less snobbish because he went to Westminster instead of Eton)."
In Mr Hague, she would find a politician who was "deeply anti-European and will be disingenuous with you". He added: "On economic policy, the UK is no partner and no bridge to Europe."
Also included in these latest emails is a message David Miliband sent to Ms Clinton after he lost the Labour leadership battle to his brother, Ed. Thanking her for her support, he wrote: "Losing is tough. When you win the party members and the MPs doubly so. (When it's your brother...)."
There is also fresh evidence that Cherie Blair lobbied Ms Clinton on behalf of the Qatari royal family as well as a glimpse of how she was drawn into a mini-row that erupted after the film director Ken Loach persuaded the Edinburgh Festival in 2009 to reject a grant from the Israeli government. That prompted Jewish friends to lobby Ms Clinton to intervene with then Prime Minister, Gordon Brown.
Forbes most powerful women 2015: Top 10
Forbes most powerful women 2015: Top 10
1/9 No 1: Angela Merkel

German Chancellor Angela Merkel has topped the list ten times

Getty Images

2/9 No 2: Hillary Clinton

US presidential candiate Hillary Clinton has been on the list for the past five consecutive years (United States)

Getty Images

3/9 No 3: Melinda Gates

Cochair, Bill & Melinda Gates Foundation (United States)

4/9 No 4: Janet Yellen

Chair of US Federal Reserve (United States)

Getty Images

5/9 No 6: Christine Lagarde

Managing Director of International Monetary Fund (France)

Reuters

6/9 No 7: Dilma Rousseff

Brazilian president (Brazil)

EPA

7/9 No 8: Sheryl Sandberg

COO Facebook (United States)

AFP/Getty Images

8/9 No 9: Susan Wojcicki

CEO YouTube (United States)

9/9 No 10: Michelle Obama

US First Lady (United States)
In response she asked her deputy chief of staff at the time, Jacob Sullivan, if he could "reach out to the community in London and Edinburgh to urge them to raise this w PM Brown and other govt officials? We'd like to see top-down and bottom-up pressure."
The Blumenthal files
British elections
Sidney Blumenthal, a long-time Clinton family confidant and aide, guides Hillary Clinton through the unfolding drama of the 2010 general election in Britain. He warns: ."No matter what, keep your powder dry until the result is crystal clear. Wait." Writing in the early hours of 9 May, Mr Blumenthal adds: "I would doubt you'll see David [Miliband] again as Foreign Secretary. Prepare for Hague, who is deeply anti-European and will be disingenuous with you."
He described the mood within the Conservative Party as "acrid and anxious", with the "Tory moneyman" Lord Ashcroft  furious at Mr Cameron's failure to secure an outright election victory. Ms Clinton replies: "I shared your emails w Bill who thought they were 'brilliant'! Keep 'em coming."
The Milibands
On 13 April 2010, before the general election, Ms Clinton had written to Mr Blumenthal saying: "Just had drinks w Miliband who is still very worried. I have crossed fingers!"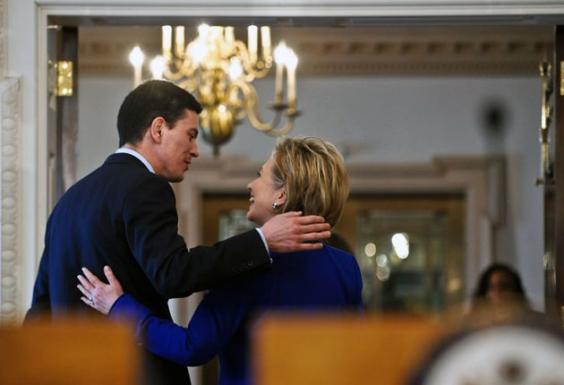 Later, when Ed Miliband becomes Labour leader, Mr Blumenthal writes: "Ed is the former environment minister and good on green issues, of course, but has no foreign policy perspective yet instinctively to the left, which means anti-Afghanistan mission as currently conceived, it should go without saying."
The Blairs and the Clintons
On 7 June 2010, Cherie Blair writes to Ms Clinton: "I have good links to the Qataris. Sheikha Mosah's son is the 31/32-year-old Crown Prince and she is keen that he starts to build a wider international profile." She attempts to engineer a meeting between Ms Clinton and the Crown Prince on the issue of "food security".  Tony Blair was apparently happy to speak to Ms Clinton while acting as Middle East envoy.
On 23 September 2010, Ms Clinton writes to Lynn Forester de Rothschild, an American businesswoman, on behalf of Tony Blair. "Lynn, I was trying to reach you to tell you… that I asked Tony Blair to go to Israel as part of our full court press on keeping the Middle East negotiations going," she writes. Then Ms Clinton writes to Mr Blair.  "It's great having you on the team. All the best, H."
Reuse content