Prosecutors have said they will not charge Ronald Reagan gunman John Hinckley with murder over the shooting of a presidential aide 34 years ago.
James Brady, was shot and badly injured when Hinckley, now aged 59, opened fire on Reagan and his entourage as he left a Washington hotel in 1981. Mr Brady, who served as the president's press secretary, almost died and was incapacitated for the rest of his life.
After Mr Brady passed away last August at the age of 73, an inquiry by a Virginia official declared that he had died as a result of the bullet injuries he had received more than three decades ago and that his death should be considered a murder.
The decision triggered speculation over whether or not officials would try and charge Hinckley over the killing. Hinckley was charged with a total of 13 counts but in 1982 a jury found him not guilty by reason of insanity.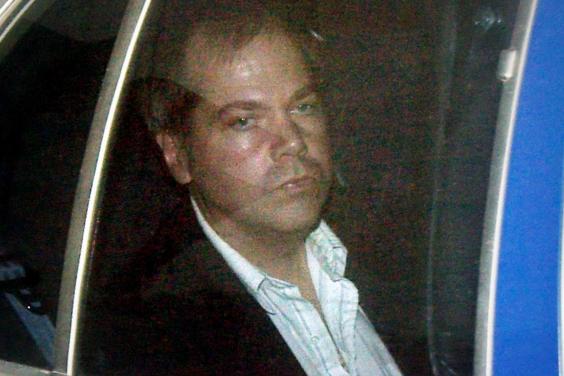 The court ordered him to be detained in medical custody and he has remained at St Elizabeth's Hospital in Washington DC since then. In 2005, a judge ruled that he would be allowed to visit his parents in Williamsburg, Virginia. The rules surrounding the visits have been relaxed several times.
Lawyers said prosecutors would struggle to bring the murder charge against Hinckley, given that a jury had declared him mentally unfit to be charged. Some also wondered whether they could prove the bullet fired in 1981 had been directly responsible for Mr Brady's death.
On Friday, prosecutors in Washington DC said they had examined the prospect of charging Hinckley over the death and decided not to pursue the matter.
"The decision was made following a review of applicable law, the history of the case, and the circumstances of Mr. Brady's death, including recently finalised autopsy findings," the US attorney's office said in a statement.
Reagan narrowly survived the assassination attempt on March 30, 1981, , 69 days into his presidency, at the Hilton Hotel. Hinckley fired six shots from a .22 revolver, hitting Mr Brady, a police officer and a Secret Service agent. Reagan was hit in the chest by a bullet that richocheted from the presidential car.
Police determined that Hinckley, who had grown up in Texas, had become fixated with the actress Jodie Foster. He had decided she would be impressed by his attempt to kill Reagan.
In the aftermath of the shooting, Mr Brady dedicated his life to gun control, and his family helped to establish the Brady Campaign to Prevent Gun Violence.
On Friday, a representative of Brady's family told the Washington Post that they respected the decision by the US attorney.  It said: "We deeply appreciate the extraordinary outpouring of love and support since Mr Brady's death. We miss him greatly."
Barry Levine, Mr Hinckley's lawyer, said he was not surprised by prosecutors' decision, given the length of time since the shooting and the circumstances of the case.
He told Reuters: "Mr Hinckley is haunted by the tragedy that his conduct, more than 30 years ago, created."
Reuse content