In the weeks and years after the devastating attack on Pearl Harbour, Joseph Langdell would tell people he only survived because he was on shore when the Japanese planes arrived and not on his ship – the USS Arizona.
"I felt absolutely helpless as I watched the attack," Mr Langdell recalled 20 years ago, remembering the attack that drew the United States into World War II. "If I had been aboard, I would have been killed in that No 2 gun turret. That was the one that blew up. It was my luck to be assigned off the ship that day."
The family of Mr Langdell, who rose to become a Lt Commander, said this week that the war veteran has died at the age of 100 at a nursing home in California.. He was the oldest survivor from the USS Arizona and had been its last surviving officer.
"He talked to anybody about it," John Langdell, one of his two sons, told the Appeal-Democrat newspaper. "He relished being the centre of attention. That was part of his makeup."
The USS Arizona lost 1,177 men, approximately 80 per cent of its crew, when the Japanese launched their surprise attack on the US base, located at Honolulu, on December 7, 1941.
Mr Langdell said he had spent the hours and days that followed the attack trying to rescue shipmates from the burning water and removing the remains of the dead from the partially sunken ship.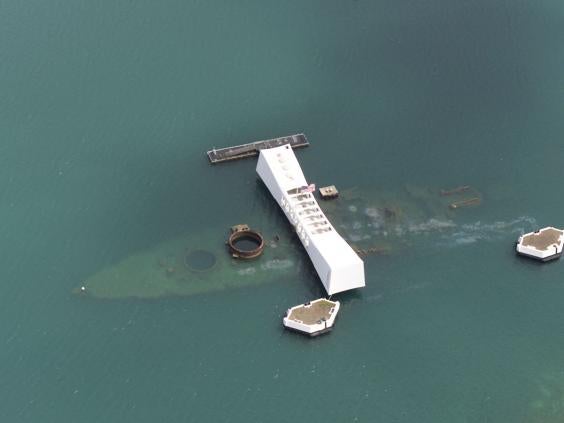 The family said Mr Langdell's ashes are to be placed in the USS Arizona Memorial in Hawaii, mostly likely on December 7.  The reunion association said there are now only eight remaining survivors
Reuse content