A man in the US is offering a $200 (£130) reward for his girlfriend's cat ("whatever state he's in") which he accidentally sold.
Roy Dufek posted a message on Craigslist in a desperate attempt to repair his mistake and track down the pet after it went missing. He thinks the cat, called Camo, may have hidden inside a bed that he sold as his girlfriend Hayley moved out of her apartment in Portland, Oregon.
He wrote: "Little did I know when the cat is scared it hides inside the box spring [Divan].
"He's no longer in her apartment and we've been working with the buyer to search through his house/garage/perimeter.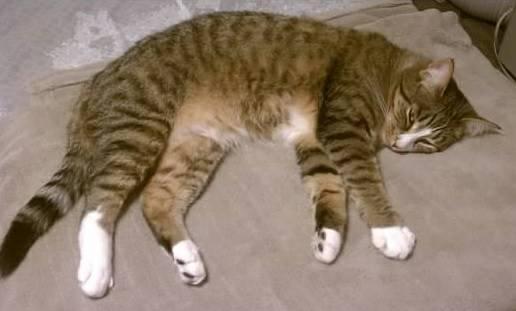 "He strapped the box spring on top of the car for the transport so the cat could have jumped out on the transport as well at any moment.'
Mr Dufek's girlfriend is understandably "crushed". He added that Camo was "her world", blaming himself for losing him "before Christmas of all times of the year".
Reuse content