Criminal gangs are "contaminating democracy" in Mexico by funding political campaigns and even buying public debt to launder their dirty money, according to Edgardo Buscaglia, one of the world's leading experts on international organised crime.
A senior research scholar in law and economics at Columbia University and the author of the new book, Money Laundering and Political Corruption, Dr Buscaglia told The Independent that a "pact of political impunity" inhibits Mexico's government from combating financial crime. 
"There is a relationship between dirty money in politics and the inaction and paralysis of the Mexican government," he said. "The Mexican government does not take action in the cases of businesses involved in laundering drug money or other financial crimes [because] in some cases these businesses finance political campaigns at local, state and federal level."
The US government estimates that over £19bn in laundered money crosses the border with Mexico each year, while the non-profit think-tank Global Financial Integrity estimates that more than £34bn in illicit funds flows out of Mexico every year, the third-highest total in the world after China and Russia.
Dr Buscaglia claims that the amount of money generated through political corruption in Mexico, including tax evasion, bribery, embezzlement and influence-peddling, surpasses even the vast sums generated by drug trafficking. He also warned that drug cartels have begun using front businesses to buy public debt in states with unusually high deficits such as Coahuila and Chiapas.
World news in pictures
World news in pictures
1/29 27 March 2017

A Greenpeace activisit throws molasses on the Total logo at the French oil giant headquarters in La Defense district, western Paris to protest against a drilling project at the mouth of the Amazon where coral reef was discovered

Getty Images

2/29 27 March 2017

Greenpeace activisits pour molasses in front of French oil giant Total Total headquarters

Getty Images

3/29 27 March 2017

Kashmiri villagers watch the funeral procession of suspected rebel Shahbaz Shafi, also known as Rayees Kachroo, at Belov village in Pulwama, south of Srinagar. Two suspected rebels were killed during an ambush by Indian government forces. Several rebel groups have spent decades fighting Indian soldiers deployed in the disputed territory, demanding independence or a merger with Pakistan which also claims the Himalayan region in its entirety

Getty Images

4/29 27 March 2017

Kashmiri villagers carry the body of suspected rebel Shahbaz Shafi, also known as Rayees Kachroo, at Belov village in Pulwama, south of Srinagar

Getty Images

5/29 27 March 2017

Rescue workers carry victims after an avalanche hit a group of high school students and teachers climbing near a ski resort in Nasu town, north of Tokyo, Japan

Reuters

6/29 27 March 2017

Supporter of South Korea's impeached ex-president Park Geun-Hye stand in front of a wall displayed with rose and pictures of Park outside the former leader's residence in Seoul

Getty Images

7/29 27 March 2017

Police officers stand guard outside the residence of South Korea's impeached ex-president Park Geun-Hye in Seoul

Getty Images

8/29 26 March 2017

French presidential election candidate for the En Marche movement Emmanuel Macron holds a child as he is greeted upon his arrival in Dzaoudzi, on the French Indian Ocean island of Mayotte, as part of a campaign trip

Getty Images

9/29 26 March 2017

A member of the Libyan National Army (LNA) fires a machine gun mounted on the back of a Toyota pickup truck against jihadists in district of Suq al-Hut in the eastern coastal city of Benghazi

Getty Images

10/29 26 March 2017

Opposition supporters rally against corruption in central Saint Petersburg

Getty Images

11/29 26 March 2017

Opposition supporters with a cutout figure depicting Prime Minister Dmitry Medvedev participate in an anti-corruption rally in central Saint Petersburg

Getty Images

12/29 26 March 2017

Police officers detain a man during an unauthorised anti-corruption rally in central Moscow

Getty Images

13/29 25 March 2017

People hold banners and flags during a demonstration against Erdogan dictatorship and in favour of democracy in Turkey, in Bern, Switzerland

Reuters

14/29 24 March 2017

Local government have decided to rename the island's main airport after the Madeira-born footballer Cristiano Ronaldo. The official inauguration ceremony is due to take place on 29 March

Getty Images

15/29 24 March 2017

Workers began the renaming works of the Madeira International Airport in Funchal, Madeira, Portugal. Local government have decided to rename the island's main airport after the Madeira-born footballer Cristiano Ronaldo

Getty Images

16/29 24 March 2017

Turkish rescue workers and medics work next to the bodies of migrants laid out near an ambulance in Kusadasi, Turkey

AP

17/29 23 March 2017

Russia's President Vladimir Putin and Maly Theatre Artistic Director Yuri Solomin talking ahead of the Last Sacrifice play at the Maly Theatre

Getty Images

18/29 23 March 2017

The Brandenburg Gate is illuminated with the colours of the British flag to show solidarity with the victims of the recent attack in London, in Berlin, Germany

Reuters

19/29 23 March 2017

US President Donald Trump sits in the drivers seat of a semi-truck as he welcomes truckers and CEOs to the White House in Washington, DC

Getty Images

20/29 22 March 2017

James Harris Jackson is escorted out of a police precinct in New York. Police said Jackson, accused of fatally stabbing a black man in New York City, told investigators he travelled from Baltimore specifically to attack black people

AP

21/29 20 March 2017

High-rise buildings are partly covered by heavy fog at Hong Kong's Victoria Harbour

AP

22/29 20 March 2017

Libyan fishermen rescue migrants from a sinking dinghy off the Libyan coastal town of Zawiyah, east of the capital, as they attempted to cross from the Mediterranean to Europe

Getty Images

23/29 20 March 2017

Migrants wait to be rescued from a sinking dingey off the Libyan coastal town of Zawiyah, east of the capital

Getty

24/29 19 March 2017

Lebanese activists from the Civilian motionless, and from various parties wave national flags during a protest against new high taxes in front of the Lebanese government palace in Beirut , Lebanon

EPA

25/29 19 March 2017

People march to protest the regional Catalan government's push to break away from the rest of Spain, in Barcelona, Spain

AP

26/29 19 March 2017

An activist lays half-naked with fake blood in a cage during a protest for animal rights, against the suffering and murdering of animals and against animal testing in Athens, Greece

EPA

27/29 18 March 2017

Passengers wait at Orly airport southern terminal after a shooting incident near Paris, France

Reuters

28/29 16 March 2017

Wearing Coyote masks and business suits and waving signs against Canada Goose and their use of fur, PETA members gather outside the New York Stock Exchange

Getty Images

29/29 16 March 2017

View of the Tocqueville high school after a shooting has taken place injuring at least eight people, in Grasse, southern France

Reuters
Dr Buscaglia urged Mexican and international authorities to do more to tackle money laundering, which facilitates not only drug trafficking, but also mass kidnappings, sexual slavery, extortion and widespread political corruption, among other crimes. 
In recent years the US government has fined HSBC and Citigroup $1.9bn and $140m, respectively, after their Mexican subsidiaries violated anti-money laundering laws, yet no employees from either bank have faced criminal charges. 
The international community must do more to put pressure on Mexico, Dr Buscaglia said, while Mexico itself must allow for greater public oversight of the auditing of government finances and campaign funds.
Over 1,000 members of the public attended the launch of Dr Buscaglia's book at the Guadalajara International Book Fair earlier this month, a sign of the growing awareness and public anger at money laundering and corruption.
"I think it's very important that we're alert to what's happening. I think society is tired of the vicious cycle of corruption in Mexico but if we want to change it we have to open our eyes," Gabriella Martínez, a local marketing student, told The Independent. 
Mexico's second-biggest city, Guadalajara, prides itself as the home of tequila and mariachi music. In recent years it has also become increasingly associated with money laundering. 
The US Treasury Department has sanctioned more businesses for money laundering in Guadalajara than any other city in Mexico. These include popular restaurants and nightclubs, luxury flats, shopping malls, beauty parlours, shoe shops, tequila companies, construction firms, petrol stations, pawn shops and even an ostrich farm. 
While the US government can prohibit its citizens from doing business with blacklisted firms and seize any assets they hold under its jurisdiction, it cannot force the Mexicans to do the same. 
Some businesses have shut up shop since being identified but many continue to operate and at least three Guadalajara petrol stations still have valid concessions with the Mexican government despite being blacklisted in the US. Other businesses that receive government subsidies are linked to relatives of the infamous Sinaloa Cartel boss, Joaquín "El Chapo" Guzmán, Dr Buscaglia noted.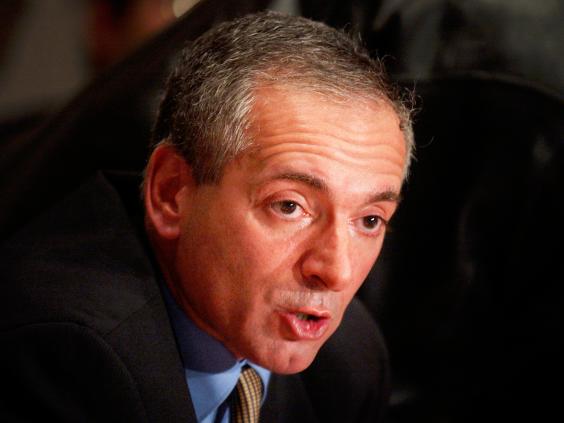 Some Guadalajara natives are angry that criminals have been allowed to flood their city with drug money. "There are so many businesses here with dirty money behind them, especially the petrol stations, but the government never does anything about it," said Raúl, a local Uber driver who asked that his surname be withheld out of concern for his safety.
However, local newspaper columnist Diego Petersen told The Independent that broad swathes of society, including sections of the media,  business owners and the  government, prefer to ignore the issue.
"There is great hypocrisy towards drug trafficking here because people reject the violence but they accept drug consumption and especially money laundering because it means a lot of money flows into the city," he said.
Mr Petersen said Guadalajara became a major money-laundering hub after the biggest drug kingpins moved their families to the city in the 1980s and began to invest heavily in the local economy. The influx of dirty money created a trickle-down effect that has benefited many families in this city of over four million inhabitants.
"When criminal gangs are so deeply engrained in society it's very difficult to avoid doing business with them. You might suspect someone's laundering money but you never know for sure," Mr Petersen added. "The problem is that there's so many beneficiaries of money laundering that no one is interested in combating it."