Criminal gangs are "contaminating democracy" in Mexico by funding political campaigns and even buying public debt to launder their dirty money, according to Edgardo Buscaglia, one of the world's leading experts on international organised crime.
A senior research scholar in law and economics at Columbia University and the author of the new book, Money Laundering and Political Corruption, Dr Buscaglia told The Independent that a "pact of political impunity" inhibits Mexico's government from combating financial crime. 
"There is a relationship between dirty money in politics and the inaction and paralysis of the Mexican government," he said. "The Mexican government does not take action in the cases of businesses involved in laundering drug money or other financial crimes [because] in some cases these businesses finance political campaigns at local, state and federal level."
The US government estimates that over £19bn in laundered money crosses the border with Mexico each year, while the non-profit think-tank Global Financial Integrity estimates that more than £34bn in illicit funds flows out of Mexico every year, the third-highest total in the world after China and Russia.
Dr Buscaglia claims that the amount of money generated through political corruption in Mexico, including tax evasion, bribery, embezzlement and influence-peddling, surpasses even the vast sums generated by drug trafficking. He also warned that drug cartels have begun using front businesses to buy public debt in states with unusually high deficits such as Coahuila and Chiapas.
World news in pictures
World news in pictures
1/39

Pilgrims wearing raincoats pray before the opening ceremony of World Youth Day in Krakow, Poland

REUTERS/David W Cerny

2/39

Former President Bill Clinton speaks on the second night of the Democratic National Convention in Philadelphia

REUTERS/Rick Wilking

3/39

Pennsylvania State Troopers face off with Bernie Sanders supporters and delegates outside of the convention arena after Hillary Clinton won the Democratic presidential nomination at the Democratic National Convention in Philadelphia

REUTERS/Mark Kauzlarich

4/39

Residents walk next to a graffiti of presidential candidate Maryse Narcisse together with ousted deposed president Jean Bertrand Aristide in a street of Port-au-Prince, Haiti. The country is currently in the early stages of elections for Senate

REUTERS/Andres Martinez Casares

5/39

Vehicles are seen stranded at a crossroads during a heavy rainfall in Xi'an, Shaanxi province, China. Recent flooding has left 300 people dead or missing.

Reuters

6/39

People enter the water for a morning swim at Copabacana beach in Rio de Janeiro, Brazil. The iconic Copacabana beach will be the starting point for the road cycling race, marathon swimming and triathlon competitions in the upcoming Olympics

AP Photo/Felipe Dana

7/39

Solar Impulse 2, a solar-powered airplane, piloted by Swiss pioneer Bertrand Piccard is seen as it lands in Abu Dhabi to complete its round-the-world flight

JEAN REVILLARD/AFP/Getty Images

8/39

People pray in front of the Tsukui Yamayuri-en, a facility for the disabled where a number of people were killed and dozens injured in a knife attack, in Sagamihara, outside of Tokyo, Japan

AP Photo/Shizuo Kambayashi

9/39

People mourn in front of candles and flowers on July 24, 2016 in front of the Olympia Einkaufszentrum shopping centre in Munich, southern Germany, where an 18-year-old German-Iranian student run amok on a shooting spree

HRISTOF STACHE/AFP/Getty Images

10/39 19 July 2016

A woman stands by the new makeshift memorial in tribute to the victims of the deadly Bastille Day attack at the Promenade des Anglais in Nice, after it was moved from the pavement of the road to the seafront so that the street can be re-opened

AFP/Getty Images

11/39 19 July 2016

CodePink demonstrators protest at an anti-Donald Trump rally in Cleveland, Ohio, near the Quicken Loans Arena site of the Republican National Convention

AFP/Getty Images

12/39 19 July 2016

Lightning is seen in the sky over the Ostankino TV tower during a storm in Moscow, Russia

AP

13/39 18 July 2016

A Turkish police restrains a man on the ground during an operation in front of the courthouse in Ankara. Turkey has detained more than 7,500 suspects involved in the coup plot seeking to oust the government

AFP/Getty Images

14/39 18 July 2016

Tents are seen set up along a mountain road during a camping festival in Luoyang, China

REUTERS

15/39 17 July 2016

A woman lays her head on the coffin of a victim of the failed coup attempt during his funeral in Istanbul

Getty Images

16/39 17 July 2016

People gather at a makeshift memorial on the Promenade des Anglais in Nice, in tribute to the victims of the Bastille Day attack that left 84 dead

Getty

17/39 17 July 2016

Police officers stand in front of an East Baton Rouge police car with bullet holes as it's towed away from the scene where three police officers were killed in Baton Rouge, Louisiana

Getty Images North America

18/39 16 July 2016

Surrendered Turkish soldiers who were involved in the coup are beaten by a civilian

Reuters

19/39 16 July 2016

People occupy a tank on the streets of Istanbul. Istanbul's bridges across the Bosphorus, the strait separating the European and Asian sides of the city, have been closed to traffic. Reports have suggested that a group within Turkey's military have attempted to overthrow the government. Security forces have been called in as Turkey's Prime Minister Binali Yildirim denounced an 'illegal action' by a military 'group', with bridges closed in Istanbul and aircraft flying low over the capital of Ankara

EPA/TOLGA BOZOGLU

20/39 15 July 2016

A man reacts near bouquets of flowers near the scene where a truck ran into a crowd at high speed killing scores and injuring more who were celebrating the Bastille Day national holiday in Nice

Reuters

21/39 15 July 2016

A child's toy is placed among the floral tributes laid out near the site of the truck attack in the French resort city of Nice

AP

22/39 15 July 2016

Investigators continue at the scene near the heavy truck that ran into a crowd at high speed killing scores who were celebrating the Bastille Day in Nice

Reuters

23/39 14 July 2016

Rescue workers help an injured woman to get in a ambulance, after a truck drove into a crowd watching a fireworks display during Bastille Day in the French Riviera town of Nice. A truck ploughed into a crowd leaving at least 84 dead and scores injured

AFP/Getty Images

24/39 14 July 2016

A dike between two lakes is seen under demolition in Wuhan, Hubei Province, China

REUTERS

25/39 14 July 2016

Mount Bromo spews ashes into the air during a volcanic eruption. Mount Bromo lies within Bromo-Tengger-Semeru National Park, a huge caldera containing several volcanoes, Indonesia

AFP/Getty Images

26/39 13 July 2016

Residents chant slogans during a protest against government's decision on deploying a U.S. THAAD anti-missile defense unit in Seongju, South Korea. The banner reads "Desperately oppose deploying THAAD in Seongju"

REUTERS

27/39 13 July 2016

Spanish bullfighter Miguel Angel Perera gets tackled by a bull during a bullfight at the San Fermin Festival in Pamplona

REUTERS

28/39 13 July 2016

The Solar Impulse 2 flying over the pyramids, Egypt Cairo. The experimental solar-powered airplane has arrived in Egypt as part of its global voyage

AP

29/39 13 July 2016

A man holding a Palestinian flag protests as he sits in the scoop of an Israeli excavator as tries to prevent it from clearing his land during a protest against Jewish settlements, near the village of Deir Qaddis near the West Bank city of Ramallah

REUTERS

30/39 13 July 2016

A man stands between thousands of paper lanterns, which were displayed and lit up the precincts of the shrine, where more than 2.4 million war-dead are enshrined, during the Mitama Festival at Yasukuni Shrine in Tokyo, Japan

REUTERS

31/39 13 July 2016

A cooling tower is seen under mechanical demolition in Binzhou, Shandong Province, China

REUTERS

32/39 12 July 2016

A bargeman works onboard a tow boat, which pulls a 750-metre-long (2461 feet) timber raft to the Novoyeniseisk wood processing plant down the Angara river near the Siberian village of Strelka in Krasnoyarsk region, Russia. Timber rafts or tied logs of the high quality Angara pine and larch are transported for about 500 kilometres (311 miles) from the areas of industrial wood felling in Taiga forest to the Novoyeniseisk wood processing plant, located on the bank of the Yenisei River in Lesosibirsk. The plant exports timber to Europe, Northern Africa and Asia, according to representatives

REUTERS

33/39 12 July 2016

The wreckage of a train after a head-on collision between two trains, near Corato, in the southern Italian region of Puglia. At least 20 people were killed in a head-on collision between two passenger trains, in one of the country's worst rail accidents in recent years. Investigators said at least one of the trains had been travelling very fast, and it was possible the collision was caused by human error

AFP/Getty Images

34/39 12 July 2016

People standing on the edge of the crater while watching the eruption of Mount Bromo in Probolinggo, Indonesia

REUTERS

35/39 12 July 2016

An activist wearing a hat representing the Philippine navy boat "Sierra Madre", now half-submerged at Second Thomas shoal of the Spratly islands, sits with protesters during a demonstration in front of the Chinese consulate in Manila, ahead of a UN tribunal ruling on the legality of China's claims to an area of the South China sea contested by the Philippines. Beijing lays claim to virtually all of the South China Sea, putting it at odds with regional neighbours the Philippines, Vietnam, Malaysia, Brunei and Taiwan, which also have partial claims

AFP/Getty Images

36/39 12 July 2016

The balloon of Russian adventurer Fedor Konyukhov is seen after it lifted off in his attempt to break the world record for a solo hot-air balloon flight around the globe near Perth, Australia

REUTERS

37/39 11 July 2016

A woman writes with a lipstic on police shields during an anti-government protest in Skopje. Macedonia has been locked in political crisis for more than a year, with anti-government protests fueled by allegations that the ruling conservatives had authorised wiretaps of opponents and thousands of senior officials. Political leaders have faced delays in implementing a European Union-brokered agreement to hold early elections

AFP/Getty Images

38/39 11 July 2016

An airport firefighter's unit spray water in the national colours over the aircraft carrying Portugal's national football team members during a welcome at Lisbon airport, after the Euro 2016 final football win over France The Portuguese football team led by Cristiano Ronaldo returned home to a heroes' welcome today after their upset 1-0 win triumph over France in the Euro 2016 final. / AFP PHOTO / PATRICIA DE MELO MOREIRAPATRICIA DE MELO MOREIRA/AFP/Getty Images

AFP/Getty Images

39/39 11 July 2016

A critically endangered Maui's dolphin swimming off the west coast of New Zealand's North Island. The International Whaling Commission (IWC) has called on New Zealand to take urgent action to save the world's rarest dolphin from extinction, voicing "grave concern" about its future

AFP/Getty Images
Dr Buscaglia urged Mexican and international authorities to do more to tackle money laundering, which facilitates not only drug trafficking, but also mass kidnappings, sexual slavery, extortion and widespread political corruption, among other crimes. 
In recent years the US government has fined HSBC and Citigroup $1.9bn and $140m, respectively, after their Mexican subsidiaries violated anti-money laundering laws, yet no employees from either bank have faced criminal charges. 
The international community must do more to put pressure on Mexico, Dr Buscaglia said, while Mexico itself must allow for greater public oversight of the auditing of government finances and campaign funds.
Over 1,000 members of the public attended the launch of Dr Buscaglia's book at the Guadalajara International Book Fair earlier this month, a sign of the growing awareness and public anger at money laundering and corruption.
"I think it's very important that we're alert to what's happening. I think society is tired of the vicious cycle of corruption in Mexico but if we want to change it we have to open our eyes," Gabriella Martínez, a local marketing student, told The Independent. 
Mexico's second-biggest city, Guadalajara, prides itself as the home of tequila and mariachi music. In recent years it has also become increasingly associated with money laundering. 
The US Treasury Department has sanctioned more businesses for money laundering in Guadalajara than any other city in Mexico. These include popular restaurants and nightclubs, luxury flats, shopping malls, beauty parlours, shoe shops, tequila companies, construction firms, petrol stations, pawn shops and even an ostrich farm. 
While the US government can prohibit its citizens from doing business with blacklisted firms and seize any assets they hold under its jurisdiction, it cannot force the Mexicans to do the same. 
Some businesses have shut up shop since being identified but many continue to operate and at least three Guadalajara petrol stations still have valid concessions with the Mexican government despite being blacklisted in the US. Other businesses that receive government subsidies are linked to relatives of the infamous Sinaloa Cartel boss, Joaquín "El Chapo" Guzmán, Dr Buscaglia noted.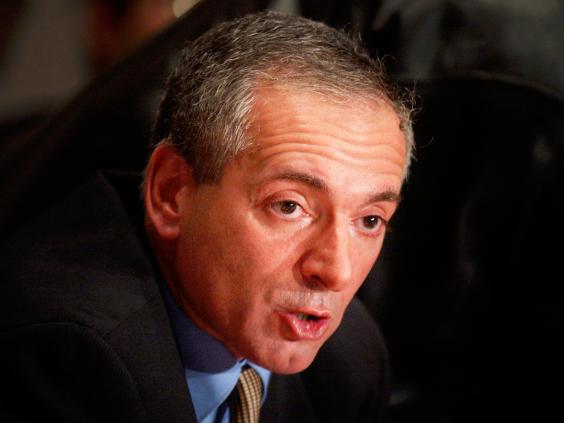 Some Guadalajara natives are angry that criminals have been allowed to flood their city with drug money. "There are so many businesses here with dirty money behind them, especially the petrol stations, but the government never does anything about it," said Raúl, a local Uber driver who asked that his surname be withheld out of concern for his safety.
However, local newspaper columnist Diego Petersen told The Independent that broad swathes of society, including sections of the media,  business owners and the  government, prefer to ignore the issue.
"There is great hypocrisy towards drug trafficking here because people reject the violence but they accept drug consumption and especially money laundering because it means a lot of money flows into the city," he said.
Mr Petersen said Guadalajara became a major money-laundering hub after the biggest drug kingpins moved their families to the city in the 1980s and began to invest heavily in the local economy. The influx of dirty money created a trickle-down effect that has benefited many families in this city of over four million inhabitants.
"When criminal gangs are so deeply engrained in society it's very difficult to avoid doing business with them. You might suspect someone's laundering money but you never know for sure," Mr Petersen added. "The problem is that there's so many beneficiaries of money laundering that no one is interested in combating it."
Reuse content