Almost 70 years after a brutal lynching in America's Deep South, federal agents may be trying to determine whether or not men whose names were linked to the crime are still alive and could be charged.
It had long been assumed that those involved in the lynching of two married black married couples close to Moore's Ford Bridge in Georgia had got away with the killings, their crime one of countless from an earlier, darker time that have gone unpunished.
But reports say an investigation by a campaign group from Alabama has thrown new light on the issue of lynchings and suggested that they were even more commonplace than had been suspected. It uncovered up to 700 cases than had been previously reported.
At the same time, activists have passed the names of several elderly men, now aged in their 80s or 90s, who may have had a role in the killing of the two couples.
"Between the Civil War and World War II, thousands of African Americans were lynched in the United States," said the report by the Equal Justice Initiative. "Lynchings were violent and public acts of torture that traumatised black people throughout the country and were largely tolerated by state and federal officials. These lynchings were terrorism."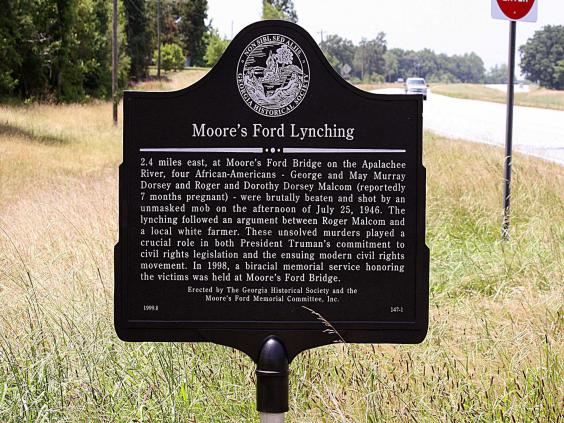 The killing of the four black Americans created national outrage even at the time and spurred President Harry Truman to launch a federal investigation.
Second World War veteran George Dorsey, his wife Mae Murray, and Roger Malcom with his wife Dorothy were attacked by a gang of more than a dozen white men. They were surrounded, tied to a tree and shot up to 60 times. Mrs Malcom, who was seven months pregnant, had her unborn baby cut from her by means of a knife.
At the time, Georgia Governor, Ellis Arnall claimed that "15 to 20 of the mob members are known by name". A judge convened a grand jury that questioned two dozen suspects but no charged were brought. It has long been claimed that the crime was carried out by the Ku Klux Klan.
This week the Guardian reported that an 86-year-old man from nearby Monroe, had said that two federal agents had questioned him about the killings. He denied taking part in the killing of the sharecroppers.
"Heck no," he told the newspaper. "Back when all that happened, I didn't even know where Moore's Ford was."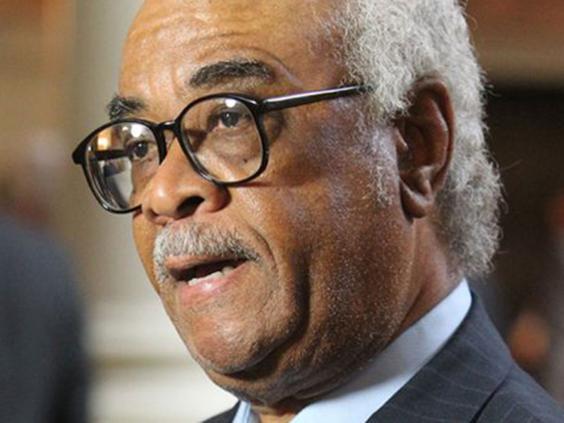 It is understood the names of those possibly involved in the attack on July 25 1946 were handed to federal officials by the National Association for the Advancement of Colored People. The FBI has yet to report on comment on reports that it is actively investigating the case.
In 2008, CNN reported that the FBI and the Georgia Bureau of Investigation were once again looking into the case and had collected several items from a property in rural Walton County, Georgia, as part of the inquiry.
At the time, Georgia politician Tyrone Brooks, who has long pushed for those involved in the 1946 killing to be brought to justice and who stages an annual reenactment, said: "We just hope and pray they can bring some of these suspects to the bar of justice before they die, because they're all getting up in age."
Reuse content