Four people were arrested after an incident involving a man hitting a woman on a New York subway train descended into an all-out brawl between male and female passengers.
Dramatic video footage of the clash, entitled 'Man smacks the soul out of girl on the NY Subway', quickly went viral after being uploaded to YouTube on Saturday. It had been viewed over 2.5 million times by Tuesday afternoon. 
It opens with Danay Howard, 21, taunting Jorge Pena, 25, about the leather jacket he is wearing.
"You got a bum ass eight ball jacket that came out in 1990," Howard can be heard saying to Pena before telling him to "just get your money up, simple" as her friends make encouraging noises and clap in the background.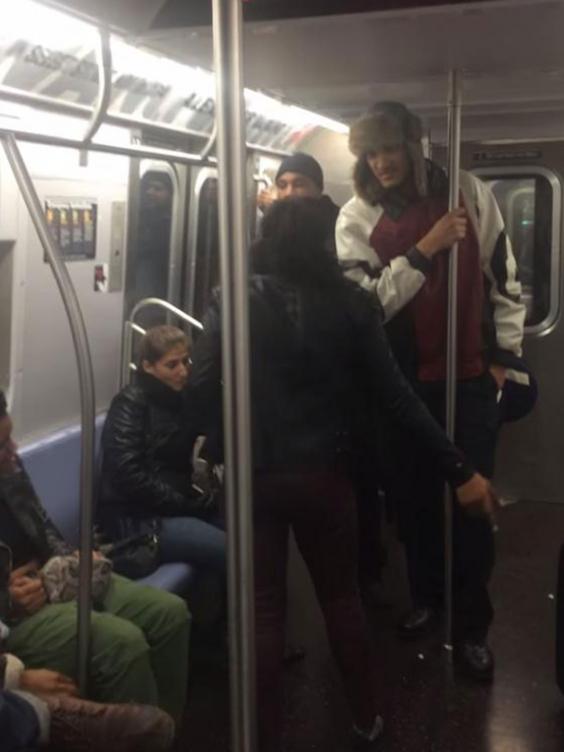 The man filming the incident catches the attention of the woman's friends, who jump up and try to knock the phone out of his hand. Howard then forcefully knocks it to the floor twice but despite this, he continues to film.
Pena initially smiles and nods as she berates him, but the situation descends into chaos when a male voice is heard calling Howard a "f****** dirty b****" to which she repeatedly asks: "What did you call me?"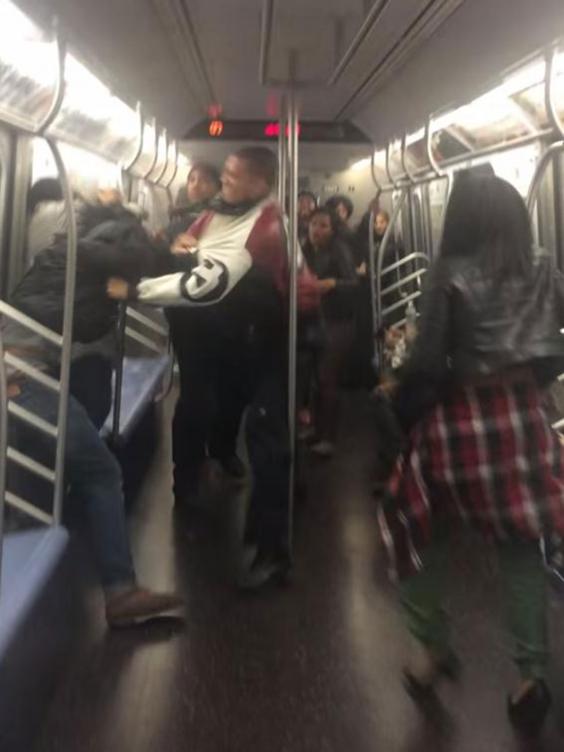 The altercation turns physical when Howard strikes Pena around the head with a high-heeled shoe. He responds by slapping her around the face and seconds later another passenger jumps in, sparking a chaotic fight.
Passengers on the train quickly ran for cover as punches are thrown and those involved fly around the carriage, attacking each other.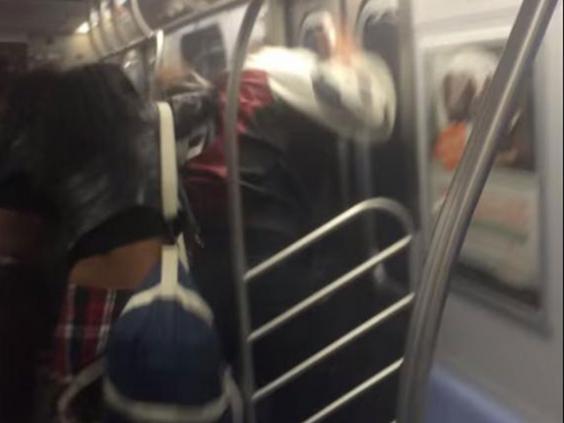 Police arrested Howard and Pena at a subway station at 5am, the New York Daily News reports. Howard's friends Kevin Gil, 21, and Shanique Campbell, 20, were also arrested for their alleged involvement in the fight.
Pena, Gil, and Campbell were all charged with misdemeanor assault and disorderly conduct, while Howard was charged with felony assault for using a shoe as a weapon in the assault. 
Reuse content