With a newfound desire to clear its conscience and banish one of the last lingering ghosts of a much darker time, New York City has reportedly agreed a settlement with five black and Hispanic men who were wrongfully convicted and jailed for the rape and beating of an investment banker who was taking her evening jog through Central Park in 1989.
Lawyers for the city council, urged by the newly installed Democrat mayor Bill de Blasio, are said to have agreed to pay $40m to the men, known as the "Central Park Five". That translates to roughly $1m for each of the years they collectively spent in prison before their convictions were overturned.
The deal will finally lower the curtain on one of the city's most anguished episodes, which took place when Ed Koch was mayor. Times Square was a danger zone, gangs ruled whole neighbourhoods and, for many, a drive through areas such as Harlem or Bedford-Stuyvesant was to be undertaken only with extreme caution.
Indeed the men, who were aged 14 to 16 at the time and are now middle-aged, became symbols of a sort of common paranoia that gripped New York then, fuelled by racial tensions and exhaustion with pervasive violent crime. Mayor Koch branded the Central Park rape the "crime of the century", while the gambling and property tycoon Donald Trump took out full-page newspaper advertisements calling for the return of the death penalty.
At two separate trials that drew intense and often sensational media attention, prosecutors fed the popular hysteria, asserting that the men and others like them had taken to marauding, or "wilding", through Central Park like wolf packs in search of prey. The attack seemed to confirm the image of New York as a uniquely dangerous place and also galvanised policy-makers to cut crime. Crime rates in the city have fallen every year since 1990.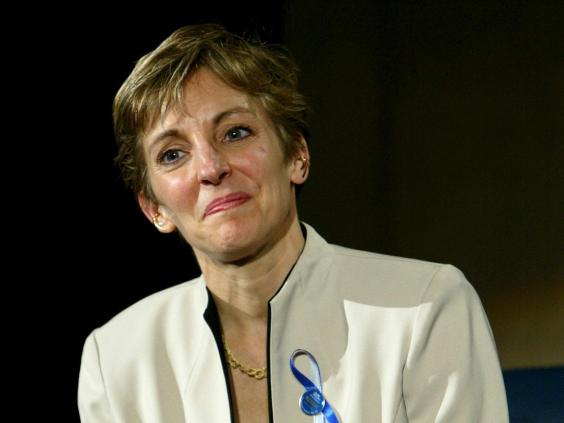 All of the defendants were found guilty, largely on the basis of statements they made to police after their arrest that their lawyers always contended were coerced.
The drama of the trials and the men's subsequent exoneration in 2002 was captured two years ago in the documentary The Central Park Five, by the US film-maker Ken Burns, who was among those celebrating news of the settlement. "Tonight I see five young boys resting proudly on the shoulders of five grown men. A long time coming, my friends," he wrote on Twitter.
The Reverend Al Sharpton, the civil-rights campaigner who stood up for the men at their trial, also applauded. "We took a lot of abuse. The toll on these men and their supporters was terrible. I want to know we have things in place so that this doesn't happen again," he said. "I'm happy for them, but you know ... money doesn't give them those years back. It doesn't give them their youth back."
The convictions of the five – Antron McCray, Kevin Richardson, Raymond Santana, Kharey Wise and Yusef Salaam – crumbled when a career criminal, Martias Reyes, confessed. He had raped Trisha Meili and bludgeoned her head with a rock, almost knocking one eye out of its socket. She remained in a coma for six days and never recovered any memory of the incident. Ms Meili, who was 28, later wrote about her experiences in the memoir I Am The Central Park Jogger.
Following their release, the men filed a lawsuit against the city in 2003 for wrongful imprisonment and violation of their civil rights. They sought $250m but met a brick wall with the administration of the then mayor, Michael Bloomberg, which refused to concede that the city or its prosecutors had done anything wrong.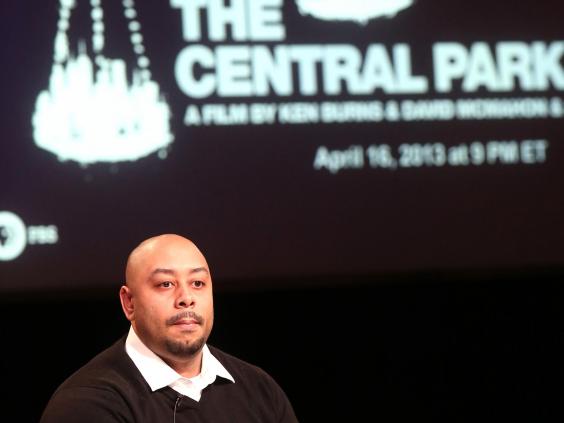 By contrast, Mr De Blasio made settling the case part of his election manifesto last year. After taking office in January, he underscored his belief that the Central Park Five deserved recompense. "It is long past time to heal these wounds," he said. "As a city, we have a moral obligation to right this injustice."
While four of the men served seven years in jail, the fifth, Mr Wise, was behind bars for 13 years because he was the oldest at trial. It was unclear last night when Mr De Blasio would formally announce the settlement, which will need approval by the city's budget authorities and a judge before it can be finalised.
Only last Friday, one of the men, Mr Salaam, spoke of his trauma at a screening of Mr Burns's film in a church in Brooklyn. "It wasn't a popular thing to be one of us," he told the audience, adding that the film "really gave us our lives back". Noting that he had high hopes that Mr De Blasio would ensure a settlement soon, he added: "We've been waiting for 25 years for justice."
At hearings before their exoneration, all five men acknowledged that they had belonged to gangs which regularly patrolled Central Park. Mr Santana admitted to have taken part in the robbery and beating of a man there. However, they repeated their assertion that they had never had anything to do with the attack on Ms Meili.
While Mr Bloomberg was mayor, New York's legal department repeatedly contended that police and prosecutors had acted in good faith at the time of the arrests and convictions, and the city therefore should not be held liable.
"The case is not about whether the teens were wrongly convicted," a spokeswoman said last year. "It's about whether prosecutors and police deliberately engaged in misconduct."
Reuse content