Nine months after a botched execution left a condemned man writhing in agony on a gurney as he took 43 minutes to die, the US state of Oklahoma is today preparing to resume carrying out the death penalty.
Officials in Oklahoma say they are confident that a combination of new equipment, better training and a modified lethal combination of drugs will ensure the execution of Charles Warner, a man convicted in 1997 of the sexual assault and murder of an 11-month old girl, proceeds smoothly.
The state was obliged to suspend carrying out death sentences last year after the execution of Clayton Lockett resulted in a "bloody mess" as officials were unable to correctly insert the IV line carrying the mixture of three drugs.
Lockett was seen to wake up and then writhe in pain. A subsequent investigation into the execution found the three drugs ultimately soaked into his groin and a doctor seeking to reinsert a needle punctured an artery, causing blood to spurt out. Lockett took almost 45 minutes to die, rather than the usual ten minutes.
In the aftermath of the botched execution, debate focused on the utility of the drugs used, in particular midazolam, the sedative that is pumped first to supposedly render a person unconscious before the second and third drugs are added to stop the heart and lungs.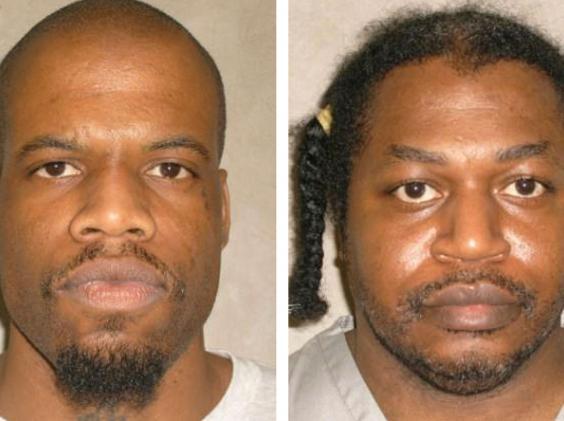 Campaigners have argued that midazolam is not effective. Midazolam also was used in problematic executions last year in Arizona and Ohio, where inmates snorted and gasped during lethal injections that took longer than expected.
Lawyers for Warner and three other Oklahoma prisoners due to be executed in the coming months have challenged the drug's use in court. "There is a well-established scientific consensus that it cannot maintain a deep, coma-like unconsciousness," the lawyers wrote, according to the Associated Press.
Oklahoma responded by saying it had changed its training procedure and had increased five times the amount of midazolam it intends to use, copying a recipe that the state of Florida has used in 11 successful executions. Florida also intends to go ahead with an execution on Thursday, that of  Johnny  Kormondy, 42, who in 1993 was sentence dto death for killing a man during a burglary.
In court Oklahoma has defended the drug and its new protocols. It has provided photographs of new equipment at the Oklahoma State Penitentiary in McAlester where Warner is to be put to death at 6pm local time. Lawyers for Warner and the other Oklahoma prisoners have appealed to the Supreme Court.
"The Department of Corrections has responded with new protocols that I believe, prayerfully, will provide them more latitude in dealing with exigent circumstances as they arise," Oklahoma's senior prosecutor, Scott Pruitt, said in a statement.
The debate over execution methods comes as US public attitudes toward capital punishment are changing. Nationwide the number of executions has been in decline.
In 2014, 35 convicted criminals were put to death, the lowest number in 20 years. Last year seven condemned men were exonerated and freed from death row.
Diann Rust-Tierney, executive director of the National Coalition to Abolish the Death Penalty, told The Independent that what was happening in Oklahoma was very disturbing.
"Basically the government is doing what it has always done – enforcing authority without accountability," she said.
The killing for which Warner was sentenced to death happened in August 1997, in the home that her and his two children shared with Shonda Waller, who has been variously described as an ex-girlfriend or former roommate in court papers. Ms Waller went out to run errands and when she returned, the child was unconscious. Resuscitation efforts failed and the baby was pronounced dead at the hospital, NBC reported.
A post-mortem examination of the little girl found a crushing injury to the head and brain damage, a broken jaw, three fractured ribs and a lacerated liver. Warner's own son testified that he had seen his father shaking the baby.
Among those who have spoken out against Warner's planned execution is Ms Waller, mother of Adrianna, the child who was killed. In a recorded video statement given to the court last year, she spoke of her Christian faith and how Warner's death would not honour her child.
"For me, morally it's wrong," she said. "God always has the final say-so on life and death, and after everything I've been through, I wouldn't want his family to suffer the way I've suffered or his child to have to endure losing her father. I wouldn't wish that on anyone."