The man who killed Osama bin Laden in the raid on his Abbottabad compound on 2 May 2011 made headlines around the world.
He was congratulated personally by President Barack Obama, and his exploits immortalised in three Hollywood movies. And yet nobody knew his name – until now.
Ahead of an interview with Fox News next week, the Navy Seal known hitherto only as "the Shooter" has been identified as 38-year-old Rob O'Neill, a former member of the famous Seal Team Six, who recently quit the elite service and is now a motivational speaker. He was named on Wednesday by the special operations community blog, Sofrep.com.
SELFIE!!!.... Love NOLA! pic.twitter.com/43RfeL1VNF

— Robert O'Neill (@mchooyah) September 8, 2014
Mr O'Neill, a senior chief petty officer, was decorated 52 times. In an interview with MailOnline, his father Tom O'Neill said the one medal he was never awarded was a Purple Heart, but "that's because he was never in action where a colleague was killed or injured".
Mr O'Neill has reportedly decided to reveal his identity out of frustration at the loss of some veterans' benefits, which he forfeited by leaving the Navy after 16 years instead of a full 20. Speaking out may cost him his reputation among his former colleagues, who prize discretion. In a letter published this week, two senior officers threatened Mr O'Neill with "judicial consequences" should he reveal any classified information, noting: "A critical [tenet] of our ethos is, 'I do not advertise the nature of my work, nor seek recognition for my actions.'"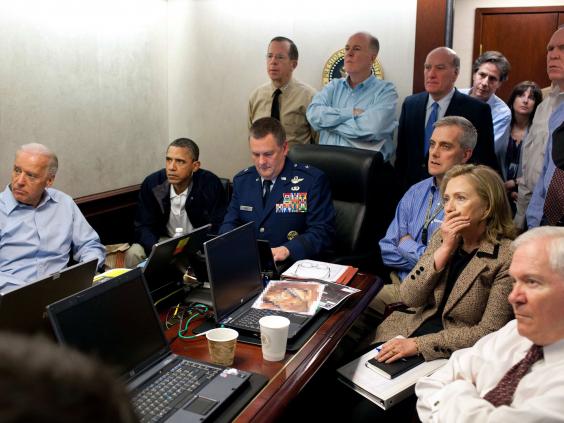 Mr O'Neill grew up in the old mining town of Butte, Montana, where his father Tom still lives, in a one-storey home decorated with some of the stuffed big game that the pair shot together on hunting trips when Rob was a boy.
The former Seal has told audiences that, after growing up a hunter, he joined the US Navy hoping to become a sniper. He also said he was keen to leave town following a failed high-school romance. His father tells a slightly different story. "We were going hunting and a friend asked us to take a guy who was a Navy Seal with us," the 65-year-old told MailOnline. "We were expecting someone who was 6ft 8in who could lift a house with his bare hands, but he was this normal guy. And Rob said if this guy could be a Seal, then so could he."
He joined up at 19 and went on to take part in more than 400 combat missions, on a dozen tours of duty, in four separate war zones. In 2005, a Seal mission to capture a senior Taliban commander in Afghanistan went horribly awry: three of the four Seals were killed and a helicopter shot down as it came to their aid, killing 16 more servicemen. Mr O'Neill was on the team that finally rescued the remaining Seal, Marcus Luttrell, who was played by Mark Wahlberg in Lone Survivor, a 2013 film about the failed mission.
In April 2009, Mr O'Neill was interrupted while attending an event at his daughter's nursery school, on his own birthday, to fly to the Indian Ocean, where he participated in the rescue of Richard Phillips, captain of the Maersk Alabama container ship, who had been taken hostage by Somali pirates. That operation was later depicted in the 2013 movie Captain Phillips.
Mr O'Neill's exploits were also central to Zero Dark Thirty, the 2012 dramatisation of the hunt for Bin Laden. The 38-year-old has said he killed the terrorist with three close-range shots to the head, though that has been disputed by another unnamed Seal, who said Mr O'Neill shot Bin Laden once, mortally wounding him, but that the al-Qaeda mastermind was then killed by two of Mr O'Neill's team-mates, with shots to the chest.
Mr O'Neill intends to give his account of the events in the first instalment of his two-part Fox News interview, to be broadcast next Tuesday. Yet this week he was warned about breaking his silence in a letter to current and former Seals from the leaders of the US Naval Special Warfare Command, who wrote, "We do not abide wilful or selfish disregard for our core values in return for public notoriety and financial gain, which only diminishes otherwise honourable service, courage and sacrifice."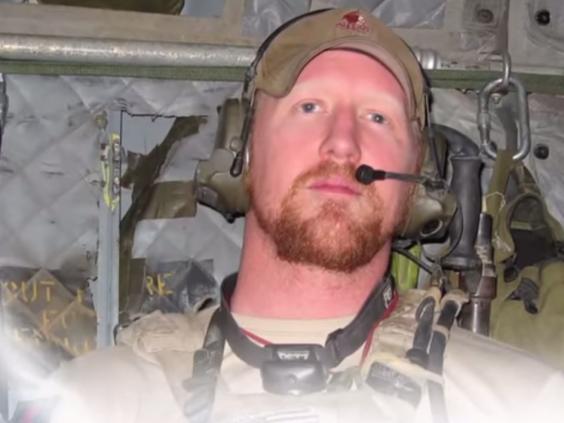 Rear Admiral Brian Losey and Force Master Chief Michael Magaraci added that Mr O'Neill could face legal action. "Classified information is protected by law," they noted. "We will actively seek judicial consequence for members who wilfully violate the law, and place our team-mates, our families, and potential future operations at risk."
Months after the 2011 operation in Abbottabad, CNN reported that the Seal who killed Bin Laden had been "thrown off" the core of Seal Team Six after being accused of "bragging about his role in the raid in bars." But until now O'Neill has given just one interview about his involvement, to Esquire magazine in 2013, in which he was identified only as "the Shooter".
In that interview, he expressed concerns about potentially missing out on healthcare and other benefits provided to veterans, and claimed that the Seals had offered to find him work as a delivery man. Instead he became a motivational speaker, translating his combat command experience into leadership lessons for executives under the slogan, "Never quit".
His vague but impressive CV as a speaker describes him as "the man on the ground we have never heard of but know exists". In a promotional clip, Mr O'Neill said he could not discuss much of career in public, because, "A lot of the stuff that is out there is still classified."
In the Esquire piece, Mr O'Neill's wife admitted she feared a retaliatory attack after Bin Laden's death, and that the couple had separated and were considering drastic steps to protect her and her children. "We're actually looking into changing my name," she said. "Changing the kids' names... Essentially deleting him from our lives, but for safety reasons. We still love each other."
Mr O'Neill's father was unperturbed by the prospect of retaliation, however, saying, "People are asking if we are worried that Isis will come and get us because Rob is going public. I say I'll paint a big target on my front door and say 'Come and get us'."