Those in mourning for Sandra Bland come in a trickle to the shrine of candles, bouquets and teddy bears laid at the spot where she was pulled over for failing to indicate while changing lanes. It's a different kind of grief, one that has recently been the special experience of many in black America: sorrow mixed with fury.
When small towns like this one suffer a tragedy so baffling, so awful that the whole country notices, the usual response is astonishment – "Not here, not in our community!" Here, it's the reverse. Some say that racial divisions in Waller County are as plain as the railway line that runs through it. It is one of only 28 counties in the US still being monitored by the Justice Department for compliance with the Voting Rights Act passed 50 years ago.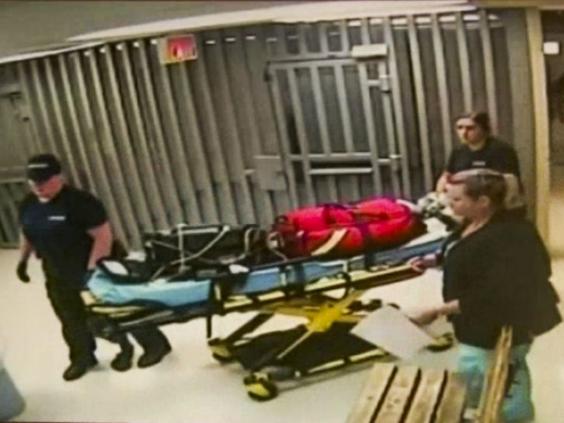 "I watched what was going on in Baltimore, New York and Ferguson," says DeWayne Charleston, referencing places plunged recently into turmoil and debate around the deaths of black people in custody or during arrest, "and I thought: this is what I'd expect to happen here."
The former justice of the peace, and one of the few black people to have held elected office in Waller County, sighs. "And now it has."
The how and why of Ms Bland's death – she was found hanging in her cell on 13 July, three days after her arrest – remain perplexing. Some answers came last week with the release of the dash-cam video showing the original encounter between Ms Bland, who was 28, and the Texas state trooper, now on suspension, who arrested her. We now also have the first autopsy findings.
If the autopsy came out unusually rapidly – the full text was released by the office of Waller County District Attorney late on Friday – it was for one reason: to quell the speculation that had taken off nationwide, largely on social media, that Ms Bland had actually been killed in her cell.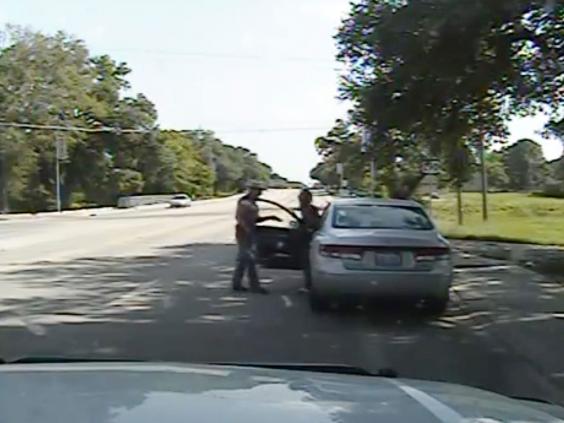 Still not available are the results of a second autopsy carried out at the request of Ms Bland's family, who joined the large crowd at her wake and funeral in Lisle, a suburb of Chicago, where she grew up. But the official autopsy appeared to offer no evidence that she was killed while in custody – no marks or bruises on her body signifying that any mortal struggle had taken place.
"I have not seen any evidence that this is a homicide," Warren Diepraam, an assistant district attorney in Waller County, declared.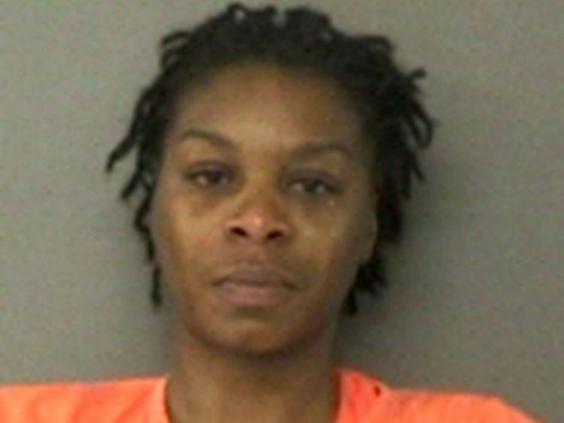 Talking on Friday to a small group of reporters outside the county jail for which he is responsible, Sheriff Glenn Smith said he was "completely confident" she had taken her own life. Yet that settles nothing. If the anger here will not dissipate quickly, it's because so little that led up to Ms Bland's death makes sense: not the violence of the arrest itself nor the fecklessness of the jailers who held her. It is for this reason that the case is now under formal investigation by the FBI and the Texas Rangers.
The dash-cam video revealed an encounter seemingly escalated from the start by the officer, state trooper Brian Encinia. He yelled at Ms Bland to exit her car after she declined to put out her cigarette and then threatens to "light her up" with his stun gun if she didn't comply. Finally, he attempted to physically drag her from her driving seat as she struggled and fought. She was charged with assaulting a police officer – with Mr Encinia reporting that Ms Bland kicked him.
Upon arrival at the jail in Hempstead, about five miles from the stop, Ms Bland told a processing officer she had had recent bouts of depression and had attempted to take her own life. She made no mention of suicide or depression in a second questionnaire. But no action was taken by the jail either to arrange for an examination by outside mental health experts, as state law requires, or for enhanced monitoring of her in her cell for the next three days.
Sheriff Smith described as "unfortunate" the "conspiracy theories" the case had generated. "With what we watch nowadays on the TV and at the movies and with social media, I understand this is going to happen and I can't stop it," he offered. "But I know the facts of what happened."
He also deflected questions raised by preliminary toxicology findings that Ms Bland had high levels of marijuana in her system when she died, suggesting she may have acquired and consumed it while in the jail.
"The only thing we can possibly figure out is that during the traffic stop or during the time she was being transported here she may have had a small bag of marijuana that she swallowed," he said, even revealing that he had hired an outside plumber to scope the jail drains with a camera to search for any marijuana she might of flushed away. The plumber found nothing, he insisted, and nor did anyone else.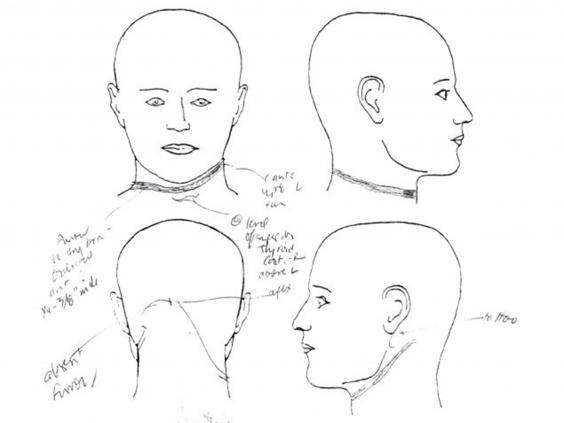 Relatives of Ms Bland, including a sister, who led the funeral service, dispute the notion that she could have posed a danger to herself. She had driven to Texas, they have noted, for a job at Prairie View A&M University in Waller County. The interview went well and had left her ecstatic, they said. She was once a student herself on the same campus.
Many here, at least in the black community, still do not accept that it was suicide, a result of the years of racial mistrust. "The reason that this case has ignited such passion is history," Walter Pendleton, a Baptist pastor and civil rights activist, explained. "A lot of dominos have fallen here, a lot of fireworks have just been reignited, because Waller County has such a history of mistreatment of those who are of the minority hue. Over time, you get sick and tired of being sick and tired. This case has become a rallying cry."
They haven't forgotten that Sheriff Smith himself was suspended from his prior position as police chief in 2007 after complaints of racial discrimination. He acknowledged on Friday one such incident when he was seen shoving a black man on the street after being spat at.
"I pushed back and whether he was white, black or Hispanic, it doesn't make any difference to me," he said. "I don't want to be spit [sic] at in the face." He is not racist, he stated, and sees nothing racist in the application of the law in his county. "I have been in the middle of law enforcement for 36 years, and I don't see it." Nor, he said, would he be resigning.
Which leaves people like  DeWayne Charleston disgusted. "If you put your child in the care of a babysitter and your child dies, then you are going to hold the babysitter responsible. The sheriff should be removed."
Reuse content