A 13-year-old girl allegedly attacked her mother with a knife after waiting for her in the kitchen of their home with a mask on, in the second attack thought to have been inspired by the fictional Slender Man meme.
The unnamed mother sustained minor cuts to her neck and face and puncture wounds to her back during the attack, which took place over the weekend. She said her daughter, who has a mental health disorder, had developed an interest in the Slender Man character.
The girl is currently being held detained by police in Cincinnati, Ohio and claims she cannot remember anything from the incident.
"I came home one night from work and she was in the kitchen waiting for me and she was wearing a mask, a white mask," the woman told Cincinnati's WLWT5 station.
"She had her hood up and had her hands covered with her sleeves and the mask."
After being treated in hospital for her injuries, the mother went through her daughter's belongings and said she discovered writing about the Slender Man, demons and references to killing.
"We found things she had written and she made reference to Slender Man," she explained. "She also made reference to killing. She even made a world for Slender Man in that game, Minecraft."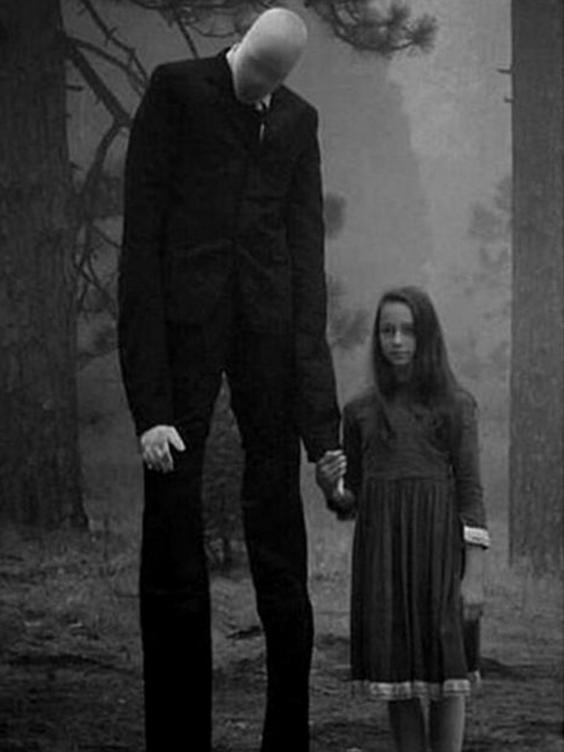 Just last week, two 12-year-old girls who had developed an obsession with the Slender Man lured a classmate into a wooded area of Milwaukee and stabbed her 19 times after a sleepover.
They allegedly began plotting the murder in February in order to appease the mythical demon-like character, who features in various horror stories and memes as a lanky man with a featureless face.
The girl is being held in the Hamilton County Juvenile Detention Centre and will face charges as a juvenile, WLWT5 reports.
Reuse content