A US army soldier has been found dead in South Korea after taking part in a training exercise.
Specialist Michael William Corey, an intelligence analyst based in Japan, had been in the forces for little over a year.
His body was found near the edge of Camp Jackson on Monday by South Korean members of the public and the cause of his death is under investigation.
Spc Corey, from Oro Valley in Arizona, was stationed at Camp Zama near Tokyo with the 441st Military Intelligence Battalion but was temporarily in South Korea for training.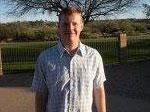 A statement by the United States Forces Korea said he "died while conducting land navigation training at Camp Jackson".
The base, north of Seoul, holds training for non-commissioned officers run by the Eighth Army.
Its website describes the "Warrior Leader's course" as providing instruction in duties, responsibilities and authority that produces "battle-competent" junior officers.
Land navigation is one of the graduation requirements, alongside a fitness test, drills, leadership and written examinations.
Camp Jackson also trains South Korean conscripts with advanced English language skills who serve within the Korean Augmentation to the United States Army or "KATUSA". 
There are around 28,500 American troops stationed in South Korea, where the US has maintained a large military presence since the Korean War in the 1950s.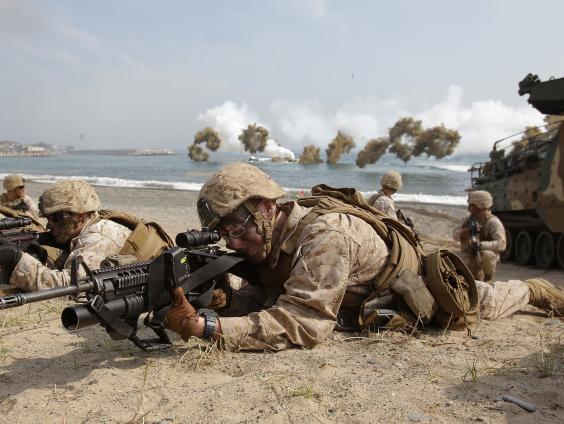 It backed South Korea alongside Britain and the United Nations, while the Communist North was joined by China and the Soviet Union.
Spc Corey's death came during the continued outbreak of Middle East Respiratory Syndrome (MERS), which has so far killed 23 people and sparked the quarantine of 6,700 more.
A US Army member stationed at Seoul Air Base, the other side of the capital from Camp Jackson, was placed in precautionary isolation earlier this week and another soldier's relative at Yongsan Garrison was also quarantined.
A spokesperson for United States Forces Korea said both people were "asymptomatic and not contagious" and that Korean government guidelines were being followed.
Additional reporting by Reuters
Reuse content