The President of Venezuela has urged women to stop using hairdryers and offered alternative styling tips as the country's energy crisis continues.
Nicolas Maduro has announced a decree giving state employees Fridays off for two months as part of measures to offset a crippling electricity shortage.
He urged his compatriots to increase other efforts to save power, including cutting appliance use and raising the temperature on air conditioning units.
Recommending that women reduce hairdryer use to "special occasions", Mr Maduro added: "I always think a woman looks better when she just runs her fingers through her hair and lets it dry naturally. It's just an idea I have."
He also called on Venezuelans to make small changes to their routines, including embracing the tropical heat and hanging clothes out to dry instead of using tumble dryers. 
Not everyone welcomed the advice, with one Caracas resident telling Al Jazeera: "If the President thinks that not blowdrying our hair is going to help, then the problem is far worse than we thought."
The government has declared Fridays a non-working day for the public sector for the next 60 days as the economic and energy crisis combine to cause food shortages and long supermarket queues.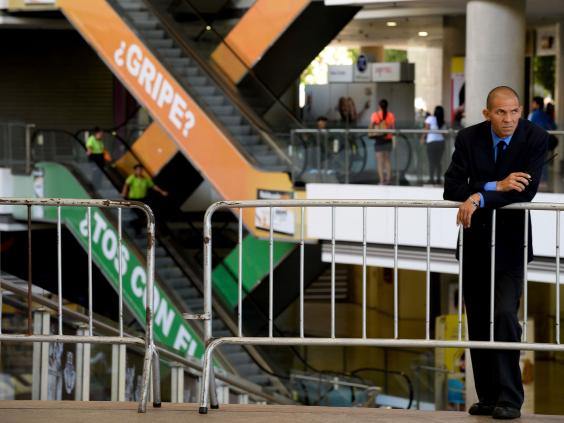 Around 70 per cent of Venezuela's electricity comes from a hydroelectric plant at the Guri Dam, which holds back the Caroni River in the south-eastern state of Bolivar. 
Officials have been warning for weeks that the water level behind it has fallen to near its minimum operating level, meaning it may soon have to be shut down entirely.
Mr Maduro's socialist administration blames the crisis on a drought caused by the El Nino weather phenomenon and acts of sabotage by its opponents, but experts say rationing could have been prevented by investment in maintenance and in the construction of thermoelectric plants. 
The President's emergency measures sparked ridicule from critics, who have predicted an acute recession.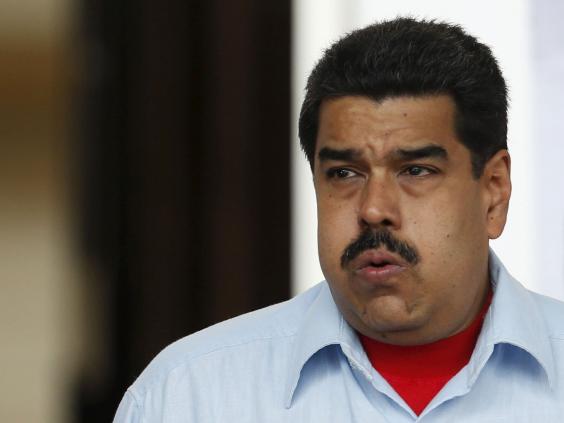 "Just because Maduro doesn't work Monday to Friday, Saturday or Sunday, doesn't mean we Venezuelans are like that," said opposition politician Maria Corina Machado. 
"What we want is to keep working, and for you, Maduro, to go."
His rambling and sometimes expletive-laden late-night speeches have irked many Venezuelans struggling to make ends meet and desperate for a solution to the crisis.
The South American nation has grappled with blackouts for years, including one that took Mr Maduro himself by surprise as he delivered a national address on live television. 
Caracas occasionally shuts down because of citywide losses of power and some rural areas are living mostly in the dark. 
World news in pictures
World news in pictures
1/30 24 March 2017

Local government have decided to rename the island's main airport after the Madeira-born footballer Cristiano Ronaldo. The official inauguration ceremony is due to take place on 29 March

Getty Images

2/30 24 March 2017

Workers began the renaming works of the Madeira International Airport in Funchal, Madeira, Portugal. Local government have decided to rename the island's main airport after the Madeira-born footballer Cristiano Ronaldo

Getty Images

3/30 24 March 2017

Turkish rescue workers and medics work next to the bodies of migrants laid out near an ambulance in Kusadasi, Turkey

AP

4/30 23 March 2017

Russia's President Vladimir Putin and Maly Theatre Artistic Director Yuri Solomin talking ahead of the Last Sacrifice play at the Maly Theatre

Getty Images

5/30 23 March 2017

The Brandenburg Gate is illuminated with the colours of the British flag to show solidarity with the victims of the recent attack in London, in Berlin, Germany

Reuters

6/30 23 March 2017

US President Donald Trump sits in the drivers seat of a semi-truck as he welcomes truckers and CEOs to the White House in Washington, DC

Getty Images

7/30 22 March 2017

James Harris Jackson is escorted out of a police precinct in New York. Police said Jackson, accused of fatally stabbing a black man in New York City, told investigators he travelled from Baltimore specifically to attack black people

AP

8/30 21 March 2017

World Water Day is held annually on 22 March as a means of focusing attention on the importance of freshwater and advocating for the sustainable management of freshwater resources

EPA

9/30 21 March 2017

Filipino fishermen arrange a fishing net next to a sewage pipe at a fishing village in the town of Bacoor, Cavite province, Philippines

EPA

10/30 20 March 2017

High-rise buildings are partly covered by heavy fog at Hong Kong's Victoria Harbour

AP

11/30 20 March 2017

Libyan fishermen rescue migrants from a sinking dinghy off the Libyan coastal town of Zawiyah, east of the capital, as they attempted to cross from the Mediterranean to Europe

Getty Images

12/30 20 March 2017

Migrants wait to be rescued from a sinking dingey off the Libyan coastal town of Zawiyah, east of the capital

Getty Images

13/30 19 March 2017

Lebanese activists from the Civilian motionless, and from various parties wave national flags during a protest against new high taxes in front of the Lebanese government palace in Beirut , Lebanon

EPA

14/30 19 March 2017

People march to protest the regional Catalan government's push to break away from the rest of Spain, in Barcelona, Spain

AP

15/30 19 March 2017

An activist lays half-naked with fake blood in a cage during a protest for animal rights, against the suffering and murdering of animals and against animal testing in Athens, Greece

EPA

16/30 18 March 2017

Passengers wait at Orly airport southern terminal after a shooting incident near Paris, France

Reuters

17/30 16 March 2017

Wearing Coyote masks and business suits and waving signs against Canada Goose and their use of fur, PETA members gather outside the New York Stock Exchange

Getty Images

18/30 16 March 2017

View of the Tocqueville high school after a shooting has taken place injuring at least eight people, in Grasse, southern France

Reuters

19/30 16 March 2017

Suspects with their hands tied in plastic straps walk past residents during a raid by the Philippine Drug Enforcement Agency (PDEA) at an informal settlers' area inside a public cemetery in Manila

Getty Images

20/30 16 March 2017

A SpaceX Falcon 9 rocket launches from Kennedy Space Center, over Cocoa Beach and Cape Canaveral skyline in Florida

AP

21/30 16 March 2017

French Police officers secure the scene near the Paris offices of the International Monetary Fund (IMF) in Paris, after a letter bomb exploded in the premises

Getty Images

22/30 16 March 2017

A man poses as crying firebrand anti-Islam lawmaker Geert Wilders during a small demonstration outside parliament in The Hague, Netherlands

AP

23/30 15 March 2017

Acting Assistant Attorney General Mary McCord, speaks during a news conference at the Justice Department in Washington

AP

24/30 14 March 2017

A four-month-old Syrian baby receives treatment at a make-shift hospital following reported air strikes in the rebel-held district of Barzeh, on the north-eastern outskirts of the capital Damascus

Getty Images

25/30 14 March 2017

Miguel Angel Munoz faces a 25-year prison sentence for the alleged murder in 2015 of the US tourist Denise Pikka Thiem, who was hiking the Santiago pilgrim trail

Getty Images

26/30 14 March 2017

Malaysian censors have reportedly cut out a 'gay moment' in the Disney film 'Beauty and the Beast' before agreeing to its release in the Muslim-majority nation

Getty Images

27/30 14 March 2017

Tibetan spiritual leader the Dalai Lama sits on his ceremonial chair during a religious talk at the Tsuglakhang temple in Dharmsala, India

AP

28/30 14 March 2017

Members of the Iraqi forces prepare to fly a drone armed with grenades in the fight against Islamic State (IS) group jihadists in the northern Iraqi city of Mosul

Getty Images

29/30 14 March 2017

A member of the Iraqi forces carries two grenades carrying feathers, which are to be fired from a drone in the fight against Islamic State (IS) group jihadists in the northern Iraqi city of Mosul

Getty Images

30/30 13 March 2017

Members of the Iraqi forces advance towards the Old City in western Mosul, during an offensive to retake the city from Islamic State (IS) group fighters

Getty
Mr Maduro gave workers a full week off in March to save electricity, and cut the hours of more than 100 shopping centres across the country in the previous month. 
Together with other measures, he hopes to reduce electricity consumption by at least 20 per cent.
His predecessor, Hugo Chavez, promised to solve the problem in 2010, but little has improved. 
Other Latin American countries are also grappling with the drought, though still working normal weeks. 
Juan Manuel Santo, the President of Colombia, has been urging citizens to cut back on power consumption to avoid rationing, while the Panama Canal is imposing restrictions on ships as it struggles with low water levels. 
Additional reporting by AP and Reuters