Between 2004 and 2013, around 4,500 children under the age of 18 got married in the state of Virginia. Of these girls, more than 200 of them were aged 15 or under.
Last week, the authorities in the state introduced new legislation that updated rules that had until then made it legal for girls aged 12 or 13 to get married if they had parental consent and were pregnant.
The changes - a move that campaigners said brought Virginia's laws into the 21st Century - followed a long fight by activists who said the change was aimed at curbing forced marriage, human trafficking and statutory rape disguised as marriage.
The Washington Post said that the legislation was the result of bills being passed by state politicians Republican Jill Holtzman Vogel and Democrat Jennifer McClellan. Similar bills were introduced in California, Maryland, New Jersey and New York this year, according to the National Conference of State Legislatures.
The law, which took effect last Friday, set the minimum marriage age at 18, or 16 if a child is emancipated by court order. It takes parents and pregnancy out of the equation, the Post reported.
The Tahirih Justice Centre, which is based in the city of Falls Church, was among those groups pushing for a change in the law. Activists there said the previous law created a "fast-track to child marriages" for abusers who could evade investigation by child-welfare officials by simply marrying their victims.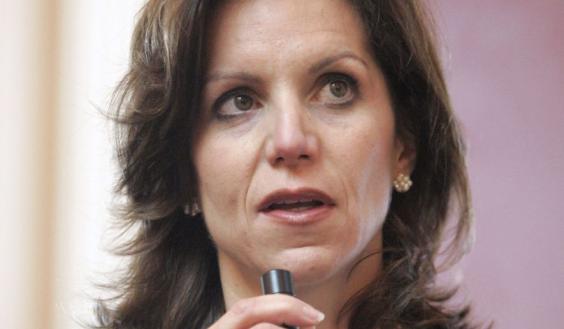 "We hope that legislators will see the efforts in Virginia as a wake-up call about how their laws can facilitate forced marriages of children," Jeanne Smoot, ­Tahirih's senior counsel for policy and strategy, told the newspaper.
Ms Vogel said she learned about the issue when constituents in an affluent part of her Northern Virginia district sought her help after a man in his 50s was suspected of having sex with a high school student.
Meet Thea, Norway's 12-year-old child bride
Meet Thea, Norway's 12-year-old child bride
1/4

A Norwegian campaign highlighting the issue of child marriage has gained global attention after a blog seemingly written by a child bride-to-be went viral

Courtesy of Plan

2/4

The blog, apparently written by 12-year-old girl 'Thea', charts her thoughts and feelings towards her impending marriage to 37-year-old Geir. However, the blog was carefully created by Plan, an international aid organisation working on strengthening the girls' rights, to bring home the issue of child brides

3/4

'Thea' introduces the blog by writing: "My name is Thea and I'm 12 years old and in about one month I will marry," before going on to describe how she is preparing for her nuptials

4/4

Plan's country director Olaf Thommessen expressed how important it was to draw attention to a problem faced by thousands of girls every day. "We really wanted to bring home the issue and by creating a shock factor, we think we have really got peoples' attention" "We have all kinds of people engaging, people who are not usually motivated or involved in these kinds of things – the response has been immense."
As child-protective services began to close in, Ms Vogel said the man wooed the parents and married the girl, eliminating the possibility of prosecution. It was the second time he followed this tactic; the earlier marriage ended in divorce, she said.
"Now they're married, and there's no crime," said Ms Vogel, a lawyer who is running for lieutenant governor. "She dropped out of high school. Her life is ruined."
When children get married, Ms Smoot said, they are 50 percent less likely to finish high school, four times less likely to go to college and more likely to have children sooner and more closely spaced than people who marry as adults.
The World Policy Centre, an organisation that analyses government policies, says that 88 percent of countries around the world have a legal minimum age of 18 for marriage.
The group says that "women married before the age of 18 are three times more likely to have been beaten by their spouse than women married at age 21 or older."
In the US, marriage laws vary by state. There are currently believed to be six states where girls can get married under the age of 16 with parental consent.
Earlier this year, YouTube celebrity Coby Persin organised an experiment in New York's Times Square, where a 65-year-old man posed for photographs with a 12-year-old "bride". The response from passers-by ranged from fury to incredulity. 
He organised the stunt to highlight a situation in which 33,000 girls around the world are forced to marry every day.
He said: "New Yorker's didn't stand for a child getting married to an older man, and neither should anywhere else in the world be ok with it."