The White House was placed into lockdown on Saturday following a "loud bang" and a fire, just moments before President Barack Obama and his family were due to take off by helicopter from the South Lawn.
Security officials are searching a vehicle near the White House.
The Secret Service was quoted by the Associated Press as saying there was a fire on a street corner outside the building.
It said it is not considered a serious threat and the security situation was now contained. The lock down is now believed to have been lifted.
Around the same time, a bomb-sniffing dog detected something on a vehicle at 16th Street and Constitution Avenue, according to The New York Times. That vehicle is being searched by the Secret Service and other law enforcement officials.
It is not yet known if the two incidents are related.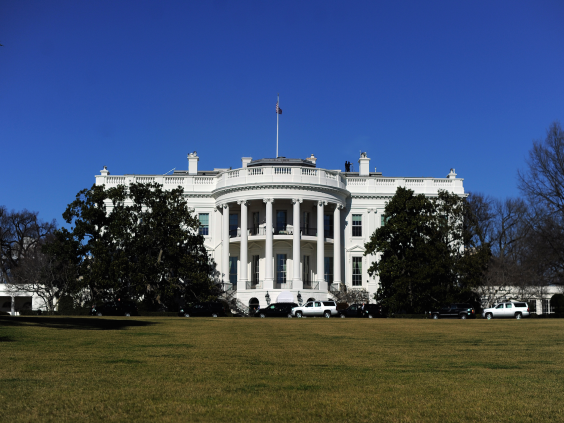 White House pool reports earlier said a loud bang had prompted Secret Service agents to move the waiting press back into the briefing room, lock the doors and put the building on lockdown.
It is understood that Mr Obama was not yet on the South Lawn when the noise was heard.
They were about to depart by helicopter to Andrews Air Force Base to board Air Force One and travel to Selma, Alabama, to commemorate the 50th anniversary of a civil rights march.
The President and his family travelled by motorcade instead.
Additional reporting by Reuters
Reuse content