The Indian authorities are trying to recover untold sums of "black money" believed to be stashed away in illicit bank accounts in Switzerland and elsewhere. Prime Minister Narendra Modi's government has said it will imminently publish a list of names of people holding such accounts.
For many years, politicians from all political parties have vowed to recover countless millions of pounds in untaxed transactions linked to India, supposedly secreted in accounts in countries such as Switzerland, Liechtenstein and Cyprus. During the recent general election campaign, Mr Modi said the money would be recovered and distributed to the public.
This week, Mr Modi's Finance Minister Arun Jaitley raised the stakes higher by saying the government would place the names before the country's Supreme Court when it reconvenes next week. The court is overseeing its own inquiry into untaxed funds.
He appeared to suggest a number of high-profile members of the opposition Congress Party would be included in the list, said to stretch to 136 names. It has been reported that the son-in-law of Congress president Sonia Gandhi, Robert Vadra, may be among those being investigated.
Mr Vadra was accused of benefiting from a series of land deals last year after a Haryana civil servant emerged as a whistle-blower. It was alleged that he had used his political influence as a member of the powerful Gandhi family to bought cheap agricultural land. He has always denied any wrongdoing.
"The names of black money account holders will be public shortly. I can assure you there is no embarrassment I will have when all the names are disclosed," Mr Jaitley said in an interview with the NDTV news channel. "There is some embarrassment the Congress party will have because of those names."
Earlier this month, in what was seen as a major breakthrough, the Swiss authorities said they would assist Delhi in its investigation. Switzerland, famous for its banking secrecy and discretion, has for years refused such an arrangement, was concerned that it would damage its reputation.
Switzerland has also raised issues about the way the Indian authorities have obtained the names on the so-called "HSBC list", saying some of the information may have been stolen by former employees.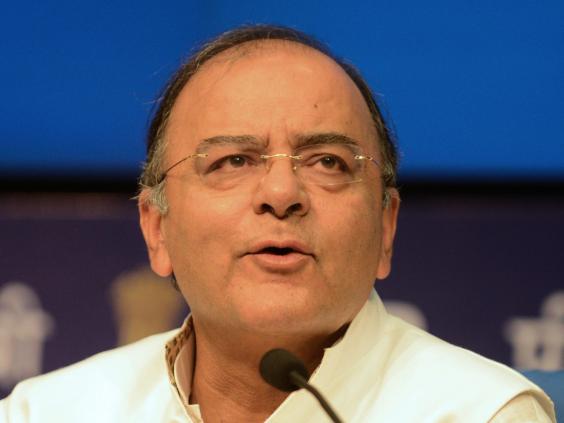 "Switzerland will assist in obtaining confirmation on the genuineness of bank documents on request by the Indian side and also swiftly provide information on requests related to non-banking information," said a joint statement issued after a meeting between senior government officials in Berne.    
The Congress party has hit back at the government. A day after Mr Jaitley claimed the opposition would be embarrassed by the disclosures, a Congress spokesman claimed the Finance Minister was attempting blackmail. "The government should should stop playing around with words," Ajay Maken told reporters in Delhi. "It should immediately disclose the names of all who have black money accounts."
Mr Modi, of the Bharatiya Janata Party (BJP), was elected in a landslide following a campaign during which he vowed to clean up Indian politics and confront corruption. He said the money recovered from foreign accounts could be distributed to the public and be spent on infrastructure and development projects.
"I believe the government's desire to go after black money is genuine, first and foremost because this was a promise the BJP made in the campaign and there is a vocal group of supporters who are keeping tabs on their efforts," said Milan Milan Vaishnav, a South Asia expert at the Carnegie Endowment for International Peace in Washington.
He added: "The difficulty is that most black money is probably not hidden in bank accounts in Switzerland or the Caymans, but is actually sloshing through the Indian economy in sectors such as real estate and construction. Until these poorly regulated and opaque sectors are addressed, the issue of black money is likely going nowhere fast."
Reuse content