India's prime minister is under mounting pressure to cancel a meeting with his Pakistani counterpart after a border attack in Kashmir that left five Indian troops dead.
In the latest twist to an incident that has seen tension between the long-time rivals ratcheted up once again, India's defence minister today claimed the attack on the so-called Line of Control (LoC) had been carried out by "specialist troops" of the Pakistan army. No such attack could go ahead without the support of the Pakistan military, he added.
"Our restraint should not be taken for granted," minister AK Antony told the Indian parliament, according to the Press Trust of India. "Those in Pakistan responsible for this tragedy should not go unpunished."
Amid mounting criticism from opposition politicians and the more jingoistic sections of India's media since Tuesday's attack close to the town of Poonch, prime minister Manmohan Singh is under pressure to call off a planned meeting with Pakistan's Nawaz Sharif. The two leaders had been expected to meet on the sidelines of the UN general assembly in New York next month.
"We are saying that until the 26/11 [attack in Mumbai] perpetrators and those involved this week are brought to justice, we should not have talks," Prakash Javadekar, a member of parliament and a spokesman for the opposition Bharatiya Janata Party, told The Independent. "We should not have the highest level talks."
The incident on Tuesday is one of scores that have taken place along the snaking 460-mile border that separates Indian Kashmir from Pakistan Kashmir despite a ceasefire agreement that was signed in 2003. Every few months, soldiers from both sides are killed in cross-border firings or else attacks.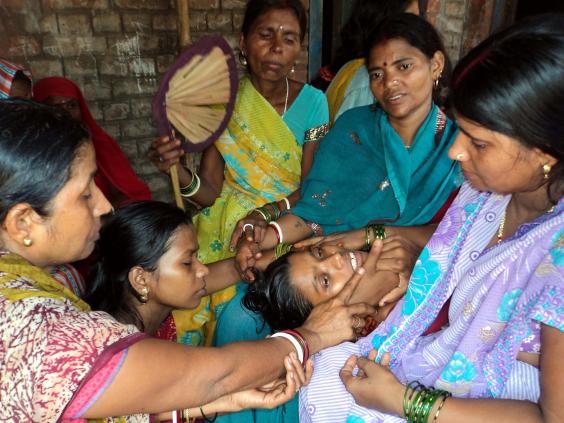 A UN monitoring mission has been in place along the border since 1948 but while Pakistan supports its role, India does not. The work of the UN staff on the Indian side of the border are tightly restricted.
In February, three Pakistani and two Indian soldiers were killed in separate incidents on the border. Meanwhile, a report on the FirstPost.com website suggested that Tuesday's attack was preceded last week by an incident in which Indian troops killed four Pakistanis. Pakistani media said the men were civilians. Pakistan has denied responsibility for Tuesday's attack.Relations between India and Pakistan, nuclear-armed neighbours who have gone to war on three occasions, had been steadily improving since the 2008 assault on Mumbai by Pakistani militants that left 160 people dead.
Many were hopeful that relations would improve further still following the election of Mr Sharif in May. During his campaign, Mr Sharif, who has twice served as Pakistan's premier, spoke of his wish to increase trade and to boost the political and cultural relationship with Delhi.
Tariq Azeem, a spokesman for Mr Sharif said he hoped the Pakistani premier and Mr Singh would still go ahead and meet in New York. "What other way is there to solve the differences between the two countries," he said. "You can either go to war, which is something that nobody wants, [or] the second way is to have talks."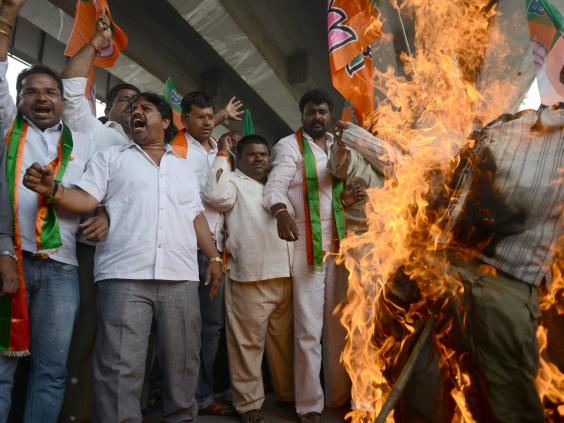 He added: "India doesn't want a third party involved, they don't want to talk to us. So what do they want exactly."
The pressure on Mr Singh and his Congress party-led government is partly the result of the seemingly fumbling way in which his defence minister handled the crisis. Initially Mr Antony he said the attack had been carried out by men dressed in the uniform of the the Pakistan army – a statement that was at odds with that issued by the Indian military. In his "clarification" on Thursday, he made clear the government believed the Pakistan military was involved.
The Congress party has insisted that the meeting in New York will go ahead. But a spokesman for Mr Singh said in an email that "nothing is confirmed yet".
Reuse content