Nine British nationals, and two dual British-South African nationals, were amongst 20 detained on suspicion of links to terrorism on Friday.
Six British nationals are due to be deported from China, meaning eleven of those being held are now facing release. This leaves nine of the tourists, including three British citizens, still unable to leave.
The group of 20 travellers were visiting China on a pre-planned 47-day trip, in a delegation made up of South Africans, Brits, and an Indian national. On 10 July, the entire group were arrested at Ordos Airport, in Inner Mongolia, with no reasons given at the time.
Relatives of those who have been detained have claimed that the 20 tourists were held in police cells, having had their phones and other communications equipment confiscated, and were unable to contact families or their respective embassies for 48 hours. They say they were also refused legal representation.
It was not until their tour guide noticed the group were missing on Monday that an alarm was raised.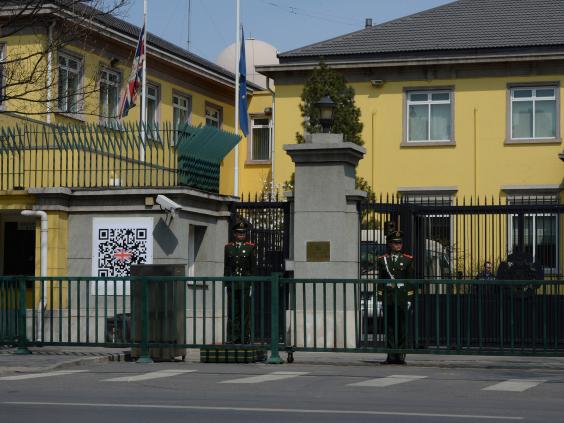 According to the Financial Times, an official in the city of Ordos, who is responsible for dealing with international visitors, has said: "Some of the people detained are suspected of watching and spreading content related to terrorism."
Zhang Xi also stated that "they are in a detention centre and people from the British embassy visited yesterday."
Little else is known regarding the details of these alleged offences.
Gift of the Givers, a South African NGO that delivers aid around the world, and helps in in negotiating hostage releases, was contacted by a family member of one of those being detained, in the hope that they could draw attention to the on-going situation.
In a statement released this afternoon, Gift of the Givers have said that the family of the South African group are considering appointing a Chinese human rights lawyer to represent the family, but doing so is proving difficult as "no charges have been put to them."
A Foreign and Commonwealth Office spokesperson told The Independent that "nine British nationals, and two dual British-South African nationals were detained in northern China. Six are being deported. The remainder are still detained."
"Consular staff have visited the group to provide assistance and we have requested an explanation from the Chinese authorities about the reasons for detaining these individuals."
Whilst the identities of most of the foreign nationals being held remains unknown, Hoosain Ismail Jacobs, a 72 year-old former member of the ANC, and his wife Tahira, 67, who have dual South African-British nationality, have been identified.
Jacobs is the uncle of Shameel Joosub, Chief Executive Officer of Vodacom, the South African arm of Vodafone.
Mr Joosub has said in a statement that he is "deeply concerned" for his familiy's wellbeing. "Along with 17 other South African, British and Indian citizens, they were detained on 10 July by the Chinese authorities at the airport in Ordos, Inner Mongolia, and held without charge," he has said.
"We are in close contact with the South African authorities who are working to secure their release."
Mr Joosub's brother, Salim Aziz Joosub, has also been detained.
Dr Feroz Suliman, a South African, and his wife Dr Shehnaaz Mohamed, have also been identified.
The identities of the 15 other tourists are not yet known.
The Foreign and Commonwealth Office are still dealing with the incident, and have stated they are looking into the reports of charges being made against the British nationals involved.
Reuse content