Nuclear power plants in South Korea are conducting drills to prepare for a cyber attack after hackers posted blueprints of reactors online, threatening to cause a meltdown.
The announcement from Korea Hydro and Nuclear Power (KHNP) came as North Korea threatened strikes against the US for claiming Pyongyang was responsible for a huge hack of Sony Pictures, releasing films and private emails.
Officials have not speculated over whether the incidents are linked but South Korea has previously blamed its neighbour for cyber attacks on government websites, banks and other institutions.
The two countries have technically been at war for more than 50 years, since a civil war led to the division of Korea.
KHNP said it would conduct a series of large-scale drills at four nuclear power plant complexes on Monday and Tuesday to prepare for further hacking attempts, the BBC reported.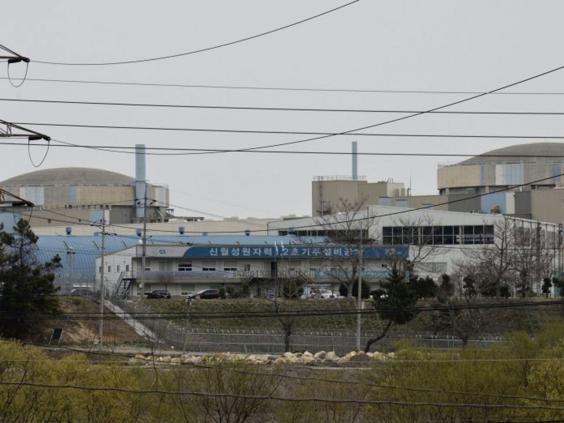 The company's 23 reactors provide around a third of the country's energy.
Last week, a leak of data including blueprints of nuclear reactors, electricity flow charges and radiation exposure estimates, was posted online with a threat that unless three reactors were closed by Christmas, people should "stay away" from them.
A Twitter account claiming to represent a anti-nuclear organisation based in Hawaii claimed responsibility for the hack, although the culprit's identity has not been confirmed.
Authorities in Seoul traced the IP address used for a blog carrying the stolen documents to a person in a southern city who denied knowledge about the postings and claimed his user ID had been stolen.
South Korea's energy ministry said no critical data had been lost and insisted there was no risk to the safety of nuclear reactors.
"It's our judgement that the control system itself is designed in such a way [to block infiltration] and there is no risk whatsoever," Chung Yang-ho, the deputy energy minister, told Reuters.
An official at KHNP said the hacking, which started on 15 December, appeared to be the handiwork of "elements who want to cause social unrest".
"It is 100 per cent impossible that a hacker can stop nuclear power plants by attacking them because the control monitoring system is totally independent and closed," he added.
Sony Cyber Attack: The Worst Affected In Hollywood
Sony Cyber Attack: The Worst Affected In Hollywood
1/13 Leonardo DiCaprio

The actor's 'horrible behaviour' over Steve Jobs biopic was branded 'actually despicable' in leaked Sony executive emails

Getty Images

2/13 Seth Rogen

Seth Rogen and James Franco cancel Interview (North Korea-baiting film) press appearances after Sony hackers' threats

3/13 James Franco

Seth Rogen and James Franco cancel Interview press appearances after Sony hackers' threats

AP

4/13 Aaron Sorkin

The screenwriter has said that the people who hacked into Sony Entertainment Pictures and released private emails are 'threatening the lives of whole families'

Theo Wargo | Getty Images for Nantucket Film Festival

5/13 Amy Pascal

Also leaked: Sony Pictures co-chair Amy Pascal's email joking about President Barack Obama's race

Getty Images

6/13 George Clooney

Leaked email chain between Pascal and George Clooney appeared to reveal just how much the actor struggled to cope with the criticism of his The Monuments Men

Getty

7/13 Barack Obama

Sony executives Scott Rudin and Amy Pascal's leaked email exchange jokes about Barack Obama favouring films with black actors

Getty

8/13 Channing Tatum

Channing Tatum's leaked Sony executive email responding to the success of 22 Jump Street with Jonah Hill, which became the highest grossing R-rated comedy ever when it opened in June this year

Getty Images

9/13 Jaden and Willow Smith

Will Smith and Jada Pinkett Smith's children Willow and Jaden Smith found themselves in the Sony inbox as well

Getty

10/13 Mark Gordon

DiCaprio's exchange with Jobs TV producer Mark Gordon (pictured) was leaked too

Getty Images

11/13 Princess Beatrice

Sony hackers linked to North Korea revealed Princess Beatrice earns $30,000 a year

12/13 Michael Fassbender

Aaron Sorkin's leaked emails claimed he had no idea who actor Michael Fassbender (pictured) was

Getty Images

13/13 Scott Rudin

Information leaked has also included embarrassing emails involving high profile producer Scott Rudin attacking Angelina Jolie

Getty Images
They also said they could not verify messages posted on Twitter user claiming responsibility for the attacks and demanding the shutdown of three ageing nuclear reactors.
Using an account named "president of the anti-nuclear reactor group", the user said more documents from the nuclear operator will be posted if the reactors are not closed.
Lee Kwan-sup, the vice minister of trade, industry and energy, told Yonhap news agency that the leak did appear to include genuine documents from Gori and Wolsong nuclear power plants, both more than 250 miles from Seoul.
Additional reporting by Reuters
Reuse content