A car bomb explosion on the Thai island of Koh Samui, that injured seven people, may be linked to the country's political turmoil, a spokesman for the country's military government has said.
A pick- up truck exploded in the basement car park of a shopping mall late on Friday, injuring seven people - including an Italian girl and six Thais.
The incident took place following a fashion show at the Central Festival Mall, while late-night shoppers were inside the building.
An initial report from military representative, Major General Sansern Kaewkamnerd, has suggested that the attack was carried out by the same group behind recent blasts in the capital, Bangkok, where two people were injured.
Police have suggested that the pick-up truck had been stolen from Yala, a Thai province in which a 10-year, militant muslim insurgency has killed over 6,000 people.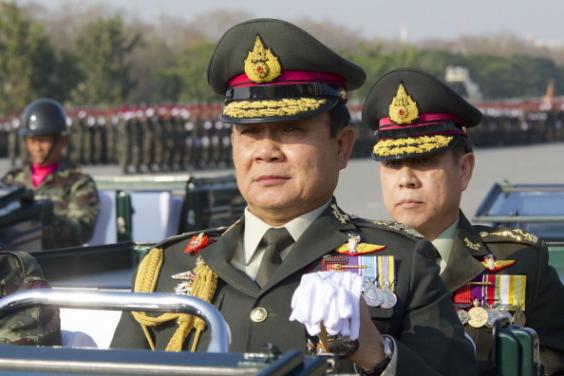 However, Yala militants are not know to  operate beyond the provinces, although a handful of bombings or attempted bombings across the country have been tentatively attributed to rebels in the past.
The military has linked Friday's blast with the two small bombs that exploded outside a shopping mall in Bangkok in early February, injuring two people.
Junta leader and Prime Minister Prayuth Chan-ocha said at the time that the blasts were aimed at discrediting the government.
Thailand tourism video features Instagram stalker
In March, a series of arrests were made in connection with a grenade that was tossed at Bangkok's Criminal Court, and those detained were apparently sympathizers of the anti-government Red Shirt movement, which was formed by supporters of former Prime Minister Thaksin Shinawatra after he was deposed in a 2006 coup.
Thailand has suffered from almost a decade of sometimes violent political unrest as supporters and opponents of Thaksin have jousted for power.
Additional reporting by AP
Reuse content