An Australian teenager reportedly killed in an Isis suicide mission allegedly penned a manifesto where he vowed to launch "a string of bombings across Melbourne" in the months before his death.
Jake Bilardi, 18, who was identified by his Isis name Abdullah al-Australi, is believed to be among a group of foreign fighters from Australia, Belgium, Syria and Uzbekistan who were used in an attack in Ramadi, Iraq.
Published in January under the name Abdullah al-Australi, the blog began: "With my martyrdom operation drawing closer, I want to tell you my story."
The post, which has since been taken down, included details of a plan to launch "a string of bombings across Melbourne, targeting foreign consulates and political/military targets as well as grenade and knife attacks on shopping centres and cafes", according to The Age.
He said this would end with him "detonating a belt of explosives amongst the kuffar".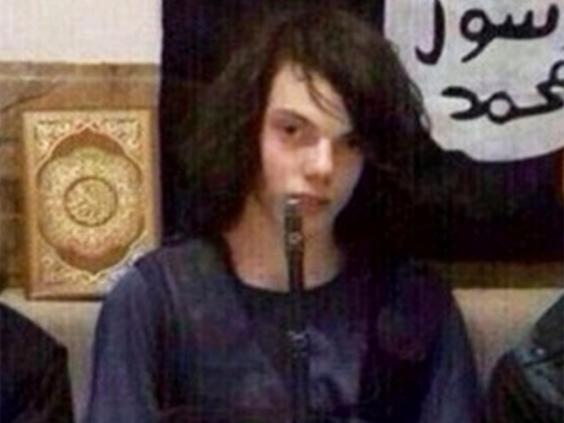 Bilardi was reported missing in 2014 and a subsequent search of his house unearthed "chemicals that could be used to construct an explosive device", a statement by Victoria Police said.
In the 4,300 word essay also seen by The Guardian, he described his conversion from atheism, writing: "My views almost six years ago would be considered by the Australian government as extreme and myself an Islamic extremist, although I was still an Atheist, a little confusing I know."
He said the war on terror was a pivotal moment in his "ideological development".
"It signalled the beginning of my complete hatred and opposition to the entire system Australia and the majority of the world was based upon," he wrote.
The Australian Government is trying to verify reports of Bilardi's death, after Isis supporters began paying tributes to "martyrs" and tweeting pictures of someone believed to be him sat inside a car.
Wilayat Al-Anbār The isteshhādis: L: Abu Abdullah Al-Australi C: Usama ibn Laden Al-Uzbaki R: Abu Musa Al-Qauqazi pic.twitter.com/sqJZBM1Gyf

; umm abisali (@guja7777) March 11, 2015
"I can confirm that we're seeking to independently verify that he was part of this suicide bombing attack," Australian Foreign Minister Julie Bishop said on Thursday. "The news appears very grim, but we are seeking to independently verify it."
Security officials believe at least 90 Australians are currently fighting with and supporting terrorist groups in Iraq and Syria, and more than 20 have already been killed.
Reuse content