A British backpacker fell to her death at a popular Australian beauty spot while trying to pose for a risky photograph that made people look as though they were clinging to a cliff-edge, an inquest has heard.
Zoe Woolmer, 23, who had been travelling around Australia, died in June last year after falling 30 metres from a lookout point in the King's Canyon, in the Northern Territory, while on a three day hike with The Rock Tour company.
The inquest in Alice Springs heard that Woolmer had been with 16 other tourists on the day she died, and the group had been taken to a lookout point known as Kestrel Falls.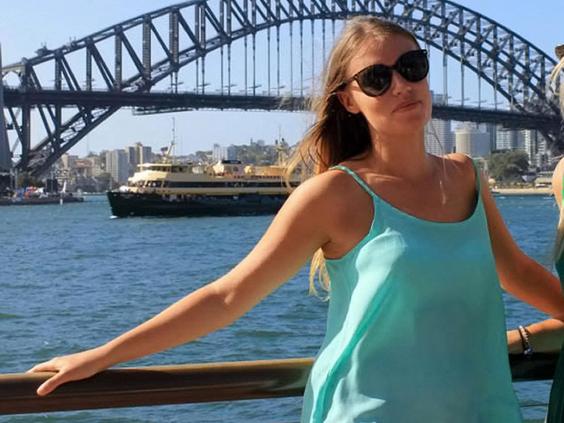 The spot has a hidden ledge that climbers can climb onto and pose for a photograph that makes it appear as though they are clinging to a cliff edge or falling from it.
A guide from the company who gave evidence at the inquest reportedly said he told by the tour company to take pictures of tourists in this position in order to be used as part of marketing materials on The Rock Tour's website and Facebook page, while a former guide called the photo opportunity "general practice" on tours.
Kelvin Currie, the counsel assisting the coroner, told the inquest Woolmer and the others on the tour who climbed down to the ledge had received some instructions on the safest way to do so from their tour guide.
A witness described Woolmer as having "stepped on air" when she reached for the ledge with her foot and missed it, causing her to fall.  
When rangers reached Woolmer 50 minutes later she was still alive despite suffering severe injuries, including skull fractures, bleeding to the brain, a broken back, a fractured pelvis and a fractured right shoulder blade. She was pronounced dead at the scene soon afterwards.
Mr Currie said one of the issues for the inquest would be whether the training for the tour guide was adequate and appropriate, particularly the aspect related to her showing tourists how to slide to the cliff edge to take photos.
The inquest continues.
Additional reporting by PA
Reuse content