Fears are mounting of another koala cull in Australia after officials announced a "health assessment" in an area where almost 700 of the animals were secretly killed.
Six koalas were put down yesterday by vets in the state of Victoria after they were found to be in a "very poor condition" at the start of the programme.
The local environment department (DELWP) claims koalas are "overabundant" in the Cape Otway region and are suffering because of a lack of food.
But conservation groups say there are too few trees rather than too many koalas and proper management of their habitat would make killing them unnecessary.
The Australian Koala Foundation (AKF) said culling should never be an option and blamed the government's "gross mismanagement" for the problem.
Deborah Tabart, the group's CEO, said koalas were deliberately moved into Cape Otway in the 1980s to boost tourism and that the future impact should have been considered.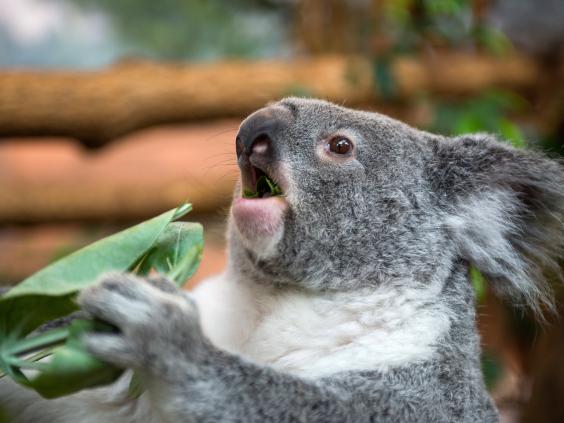 "You cannot have it both ways," she added. "You either want to protect our national icon - and its habitat - and use them as ambassadors, or you ruin Australia's reputation with this disgusting cruelty.
"It is a complex problem and there are no easy fixes."
The AKF has made recommendations calling for more trees to be planted and for woodlands to be linked so koalas can roam freely for food.
Mandy Watson, a senior biodiversity officer at the DELWP, said an assessment started on Monday and will continue for a week.
Vets and experts are catching a sample of the animals, examining, tagging them and implanting females with birth control. Healthy animals are released and ill koalas will be put down.
Of those checked, 44 were released. 6 koalas were in very poor condition & euthanased to prevent further suffering pic.twitter.com/sCgDxc9S9N

— DELWP Victoria (@DELWP_Vic) May 26, 2015
"We are focusing our attention on private land in Cape Otway where koalas are most affected by over-browsing," Ms Watson said.
"Some of the trees have shown signs of recovery but koala densities are still high and the department needs to maintain proactive management of the area to protect koala welfare and the habitat.
"Any unhealthy koalas that are deemed too sick to survive release will be euthanised humanely to prevent further suffering."
Cape Otway saw 686 culled in secret in 2013 and 2014 in response to overpopulation and starvation in the area, provoking an international outcry when the deaths were revealed in March.
The animals were pulled out of trees near the famous Great Ocean Road, assessed and given a lethal injection.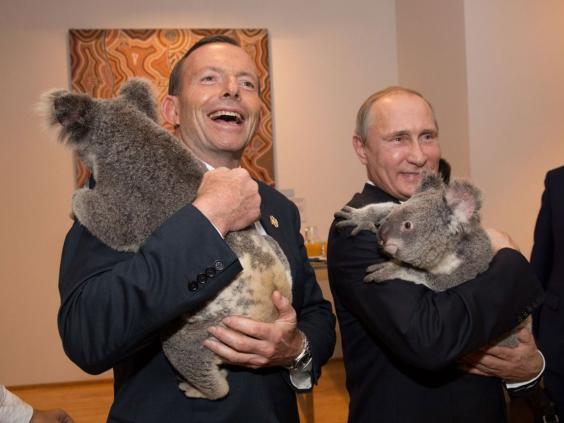 Conservationists were outraged but local residents told of the smell of rotting carcasses filling the air as starving koalas were "literally falling out the trees", which had been stripped of leaves.
Victoria's government is also modelling changes in the koala population and mapping habitats as part of recommendations made by an expert panel earlier this year.
Where not to visit if you love animals
Where not to visit if you love animals
1/9 Monkey shows

Chimpanzees are forced to perform demeaning tricks on leashes and are often subject to cruel training techniques. Animals who are confined to small, barren enclosures and forced to perform unsurprisingly show symptoms of stress and depression. Chimpanzees have been documented rocking back and forth, sucking their lips, salivating and swaying against enclosure perimeters in distress.

Getty Images

2/9 Swimming with dolphins

Some marine parks use bottlenose dolphins in performances and offer visitors the opportunity to swim with dolphins. Unfortunately, people are often unaware that these animals are captured in the wild and torn from their families or traded between different parks around the world.

Getty Images

3/9 Tiger shows

Tigers are forced to live in an unnatural and barren environment and have to endure interactions with a constant stream of tourists. Since tigers never lose their wild instincts, across the world they are reportedly drugged, mutilated and restrained in order to make them "safe" for the public. However, every year, incidents of tiger maulings are reported at this type of tourist attraction.

Getty Images

4/9 Donkey rides

Sunning on the beach is great for humans – we can take a quick dip or catch a bite to eat when we get too hot or hungry. But it's pure hell for donkeys who are confined to the beach and forced to cart children around on the hot sand. Some donkey-ride operators at beach resorts in the UK even keep the animals chained together at all times.

Getty Images

5/9 Marine parks

Some parks confine orcas to concrete tanks and force them to perform meaningless tricks for food - many die in captivity. Orcas are highly intelligent and social mammals who may suffer immensely, both physically and mentally, when they're held in captivity.

Getty Images

6/9 Canned hunting

Lions are confined to fenced areas so that they can easily be cornered, with no chance of escape. Most of them will have been bred in captivity and then taken from their mothers to be hand-reared by the cub-petting industry. When they get too big, they may be drugged before they are released into a "hunting" enclosure. Because these animals are usually kept in fenced enclosures (ranging in size from just a few square yards to thousands of acres), they never stand a chance of surviving.

Getty Images

7/9 Running of the Bulls

Every year, tourists travel to Pamplona for the Running of the Bulls. The bulls who are forced to slip and slide down the town's narrow cobblestone streets are chased straight into the bullring. They are then taunted, stabbed repeatedly and finally killed by the matador in front of a jeering crowd. The majority of Spaniards reject bullfighting, but tourists are keeping the cruel industry on its last legs.

Getty Images

8/9 Horse-drawn carriages

City streets are no place for horses. The animals toil in all weather extremes, suffering from respiratory distress from breathing in exhaust fumes as well as numerous hoof, leg and back problems from walking on pavement all day long. As easily spooked prey animals, horses subjected to the loud noises and unexpected sounds of city streets are likely to be involved in accidents, even deadly ones.

Getty Images

9/9 Zoos

The zoo community regards the animals it keeps as commodities, and animals are regularly bought, sold, borrowed and traded without any regard for established relationships. Zoos breed animals because the presence of babies draws visitors and boosts revenue, yet often, there's nowhere to put the offspring as they grow, and they are killed, as we recently saw with Marius the giraffe in Denmark. Some zoos have introduced evening events with loud music and alcohol which disrupt the incarcerated animals even further.

EPA
Officials are monitoring the growth of blue-gums, the koalas' favourite food. They are felled for timber in the area, despite being inhabited by the marsupials.
Koalas were listed as "vulnerable" under Australia's Environmental Protection and Biodiversity Conservation Act in 2012 but there is no specific law protecting their habitat.