Two weeks ago, the neighbourhood of North Lakes in Brisbane was terrified by a giant kangaroo named "Dave".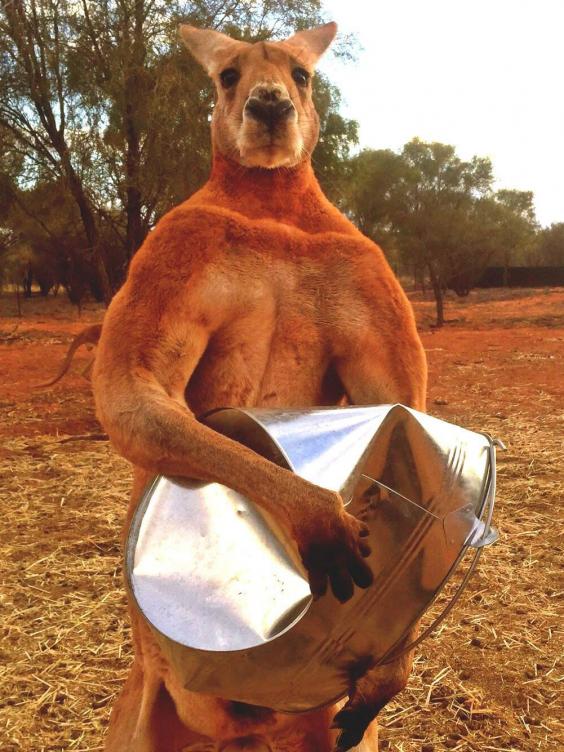 Weighing in at 95kg this monstrous marsupial immediately drew parallels with bodybuilders for the size of his biceps.
Now, though, a contender may be looking to steal Dave's top spot.
Found in the Kangaroo sanctuary in Alice Springs, "Roger" stands at 2m tall and, although he is only 89kg, likes to spend his time crushing his metal feeding buckets.
In a video online Roger chases Mr Barnes, who is over 7ft tall himself, and steals his hat. He then approaches the camera to flex his muscles.
Roger is particularly good at striking the muscle man pose at the sanctuary which was founded by Mr Barnes and has been living there since he was rescued as a joey. He is now nine-years-old.
According to Mr Barnes, "[Roger] will attack anyone or anything that gets too close to him or his women," showing off the marsupial's jealous streak.
Reuse content