David Cameron went into a meeting of EU leaders tonight facing criticism over his choice for Britain's European commissioner amid tough talks over who should fill senior posts in Brussels.
On Tuesday, the Prime Minister named Lord Hill as Britain's choice for one of the EU Commission jobs, which are shared between the 28 member states.
But Mr Cameron came under fire today from Martin Schulz, the President of the European Parliament, who said MEPs in the assembly – which has to rubber-stamp all Commission posts – could refuse to back Lord Hill if he proved to be too Eurosceptic.
"I cannot imagine Hill, whose views – in as far as he's got any – are radically anti-European, getting a majority in the European Parliament," Mr Schulz told the German radio station, Deutschlandfunk. "It remains to be seen whether Mr Hill is unprejudiced towards us."
A spokesperson for Mr Cameron said Lord Hill "shares the Prime Minister's views in terms of the need for Europe to reform and changing Britain's relationship", but insisted Mr Cameron "is very confident he [Hill] will command wide respect".
Britain is hoping for an influential economic portfolio for Lord Hill, but that would need the backing of the Commission President, Jean-Claude Juncker, whose appointment Mr Cameron tried to block.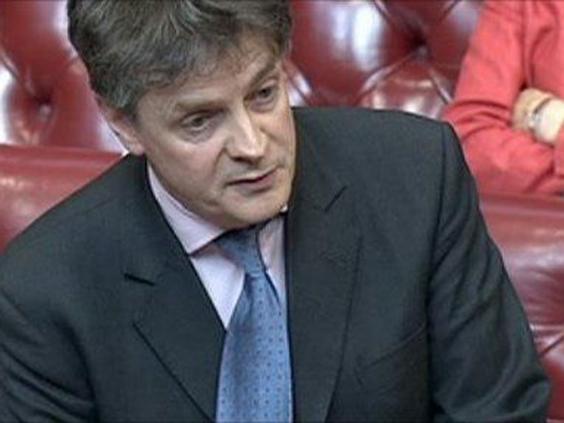 While Mr Cameron was expected to lobby for Lord Hill on the sidelines of the Brussels dinner, no final decision will be made.
The talks were instead due to focus on finding a successor for Britain's Catherine Ashton, who is stepping down this year as the commissioner responsible for foreign affairs.
While Italy's current Foreign Minister, Federica Mogherini, was an early favourite, some east European and Baltic nations are concerned Rome did not take a firm enough stance against Russia in the Ukraine crisis.
They would prefer a candidate from Eastern Europe, with Bulgaria's Kristalina Georgieva – currently the EU's aid commissioner – and Polish Foreign Minister Radoslaw Sikorski both potential compromise candidates.
The 28 leaders may also agree on a successor to Belgium's Herman Van Rompuy who chairs the leadership summits as President of the European Council. The current Danish Prime Minister, Helle Thorning-Schmidt, and Ireland's Taoiseach, Enda Kenny, are both in the running.
Reuse content