The Danish parliament has approved a controversial law allowing authorities to seize refugees' cash and valuables, and delay them being reunited with their families.
After more than three hours of debate, the minority Liberal Party government's bill was adopted by 81 votes to 27, with the support of the opposition Social Democrats and the anti-immigration Danish People's Party (DPP). One politician abstained and 70 others were absent.
Martin Henriksen, immigration spokesman for the populist DPP, used the debate to call for an extension of the border controls that have currently been introduced on a temporary basis.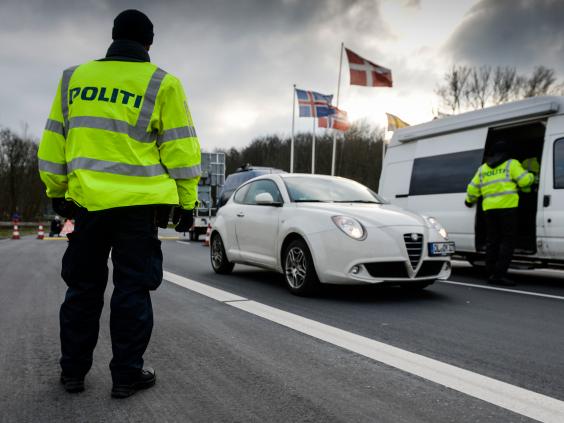 "We are talking about a real exodus," he said. "We need tighter immigration rules."
Opponents criticised the legislation for tightening Denmark's laws and called for a common European solution to the refugee crisis.
"This is a symbolic move to scare people away," argued Johanne Schmidt-Nielsen, of the opposition left Red-Green Alliance.
Prime Minister Lars Lokke Rasmussen previously called the proposals the "most misunderstood bill in Denmark's history" in the wake of international criticism.
The United Nations warned the measures would "fuel fear and xenophobia" but Danish politicians claimed they were "about creating equality between migrants and Danes".
Arriving asylum seekers will be allowed to keep up to 10,000 kroner (£1,000) in cash and valuables but anything above that will be seized to pay for their stay.
Denmark's original proposals set the threshold at 3,000 kroner (£300) for cash and "tangible assets of considerable value" but it was increased in the wake of international criticism.
Authorities also exempted sentimental items like wedding rings after comparisons were made to the treatment of Jews by Nazi Germany during the Holocaust.
The current figure is in line with welfare rules for Danes, who must sell assets worth more than 10,000 kroner (£1,000) before they can receive state benefits. 
A spokesperson for the Danish government confirmed that body and luggage searches will be carried out but said asylum seekers will "always be able to keep assets which are necessary to maintain a modest standard of living, e.g. watches and mobile phones".  
"Those people who can manage by themselves shouldn't have assistance from the state," migration minister Inger Stoejberg said.
But critics have accused Denmark of seeking to "send a message" to refugees as the country seeks to slow arrivals.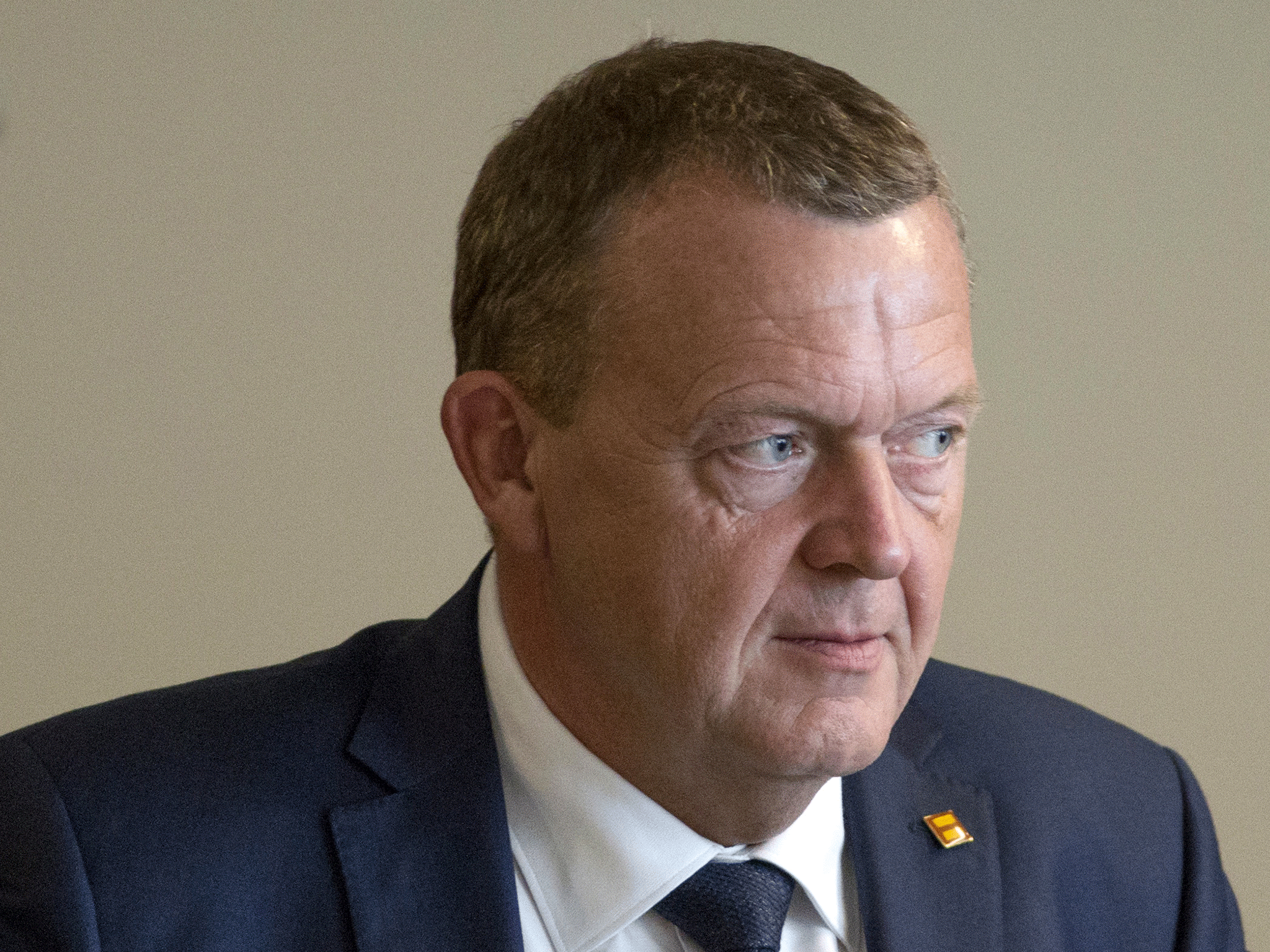 The country received 21,300 asylum applications last year, one of the highest rates per capita in the EU, and has introduced tougher border controls alongside neighbouring Sweden. 
Tuesday's bill includes several other measures regarding asylum seekers, including raising the waiting period before refugees can apply for their families to join them from one year to three.
The legislation also allows officials to consider "integration potential" in resettlement cases, cut temporary residence permits to two years and increase administrative fees.
Refugee crisis - in pictures
Refugee crisis - in pictures
1/27

A child looks through the fence at the Moria detention camp for migrants and refugees at the island of Lesbos on May 24, 2016.

AFP/Getty Images

2/27

Ahmad Zarour, 32, from Syria, reacts after his rescue by MOAS (Migrant Offshore Aid Station) while attempting to reach the Greek island of Agathonisi, Dodecanese, southeastern Agean Sea

3/27

Syrian migrants holding life vests gather onto a pebble beach in the Yesil liman district of Canakkale, northwestern Turkey, after being stopped by Turkish police in their attempt to reach the Greek island of Lesbos on 29 January 2016.

Getty Images

4/27

Refugees flash the 'V for victory' sign during a demonstration as they block the Greek-Macedonian border

5/27

Migrants have been braving sub zero temperatures as they cross the border from Macedonia into Serbia.

6/27

A sinking boat is seen behind a Turkish gendarme off the coast of Canakkale's Bademli district on January 30, 2016. At least 33 migrants drowned on January 30 when their boat sank in the Aegean Sea while trying to cross from Turkey to Greece.

Getty Images

7/27

A general view of a shelter for migrants inside a hangar of the former Tempelhof airport in Berlin, Germany

8/27

Refugees protest behind a fence against restrictions limiting passage at the Greek-Macedonian border, near Gevgelija. Since last week, Macedonia has restricted passage to northern Europe to only Syrians, Iraqis and Afghans who are considered war refugees. All other nationalities are deemed economic migrants and told to turn back. Macedonia has finished building a fence on its frontier with Greece becoming the latest country in Europe to build a border barrier aimed at checking the flow of refugees

9/27

A father and his child wait after being caught by Turkish gendarme on 27 January 2016 at Canakkale's Kucukkuyu district

10/27

Migrants make hand signals as they arrive into the southern Spanish port of Malaga on 27 January, 2016 after an inflatable boat carrying 55 Africans, seven of them women and six chidren, was rescued by the Spanish coast guard off the Spanish coast.

11/27

A refugee holds two children as dozens arrive on an overcrowded boat on the Greek island of Lesbos

12/27

A child, covered by emergency blankets, reacts as she arrives, with other refugees and migrants, on the Greek island of Lesbos, At least five migrants including three children, died after four boats sank between Turkey and Greece, as rescue workers searched the sea for dozens more, the Greek coastguard said

13/27

Migrants wait under outside the Moria registration camp on the Lesbos. Over 400,000 people have landed on Greek islands from neighbouring Turkey since the beginning of the year

14/27

The bodies of Christian refugees are buried separately from Muslim refugees at the Agios Panteleimonas cemetery in Mytilene, Lesbos

15/27

Macedonian police officers control a crowd of refugees as they prepare to enter a camp after crossing the Greek border into Macedonia near Gevgelija

Getty Images

16/27

A refugee tries to force the entry to a camp as Macedonian police officers control a crowd after crossing the Greek border into Macedonia near Gevgelija

Getty Images

17/27

Refugees are seen aboard a Turkish fishing boat as they arrive on the Greek island of Lesbos after crossing a part of the Aegean Sea from the Turkish coast to Lesbos

Reuters

18/27

An elderly woman sings a lullaby to baby on a beach after arriving with other refugees on the Greek island of Lesbos after crossing the Aegean sea from Turkey

Getty Images

19/27

A man collapses as refugees make land from an overloaded rubber dinghy after crossing the Aegean see from Turkey, at the island of Lesbos

EPA

20/27

A girl reacts as refugees arrive by boat on the Greek island of Lesbos after crossing the Aegean sea from Turkey

Getty Images

21/27

Refugees make a show of hands as they queue after crossing the Greek border into Macedonia near Gevgelija

Getty Images

22/27

People help a wheelchair user board a train with others, heading towards Serbia, at the transit camp for refugees near the southern Macedonian town of Gevgelija

AP

23/27

Refugees board a train, after crossing the Greek-Macedonian border, near Gevgelija. Macedonia is a key transit country in the Balkans migration route into the EU, with thousands of asylum seekers - many of them from Syria, Afghanistan, Iraq and Somalia - entering the country every day

Getty Images

24/27

An aerial picture shows the "New Jungle" refugee camp where some 3,500 people live while they attempt to enter Britain, near the port of Calais, northern France

Getty Images

25/27

A Syrian girl reacts as she helped by a volunteer upon her arrival from Turkey on the Greek island of Lesbos, after having crossed the Aegean Sea

EPA

26/27

Refugees arrive by boat on the Greek island of Lesbos after crossing the Aegean sea from Turkey

Getty Images

27/27

Beds ready for use for migrants and refugees are prepared at a processing center on January 27, 2016 in Passau, Germany. The flow of migrants arriving in Passau has dropped to between 500 and 1,000 per day, down significantly from last November, when in the same region up to 6,000 migrants were arriving daily.
Nils Muiznieks, the Council of Europe Commissioner for Human Rights, wrote to Denmark's immigration minister to oppose the property seizures.
"I believe that such a measure could amount to an infringement of the human dignity of the persons concerned," he said. 
The family reunification delays have also been heavily criticised, with Denmark being accused of violating the European Convention on Human Rights.
Jonas Christoffersen, the director of the Danish Institute for Human Rights, told Al Jazeera: "The right of refugees to be reunited with their family is protected by numerous international conventions ratified by Denmark. 
"We believe the government is overstepping international law by implementing this bill."
Amnesty International said the country had started a "race to the bottom" as support for refugees continues to wane across Europe.
"To prolong the suffering of vulnerable people who have been ripped apart from their families by conflict or persecution is plain wrong," John Dalhuisen, its Europe and Central Asia Director said. 
"This is a sad reflection of how far Denmark has strayed from its historic support of international norms enshrined in the Refugee Convention.
"European states must stop this dismal race to the bottom and begin to meet their international obligations, by upholding refugees' human rights and dignity. Anything less is a betrayal of our common humanity." 
Additional reporting by agencies
Reuse content