Part of a German city is on lockdown during a police operation to stop a suspected terror plot.
Police said they blew open a door as searches continued in Chemnitz but the suspect, a Syrian refugee named as Jaber al-Bakr, has not been found.
"Currently we do not know where he is and what he is carrying with him," Saxony Police warned. "Be careful".
Three other suspects with links to al-Bakr have been detained - one in the city centre and two at the main railway station - which was temporarily shut down for baggage searches.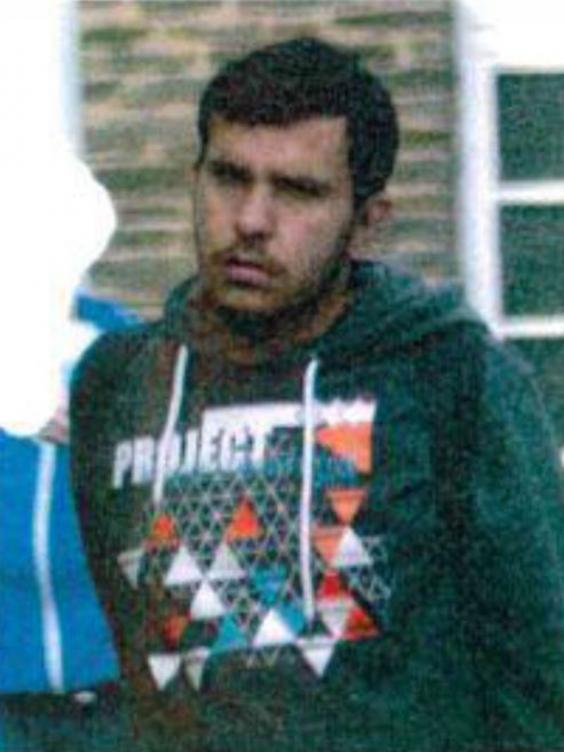 Scores of armed officers evacuated residents and cordoned off large areas of the Fritz Heckert district on Saturday morning.
A second wave of evacuations started hours later after police found "highly-volatile explosives" during searches, sparking a wider safety cordon.
Tom Bernhardt, a spokesperson for the state criminal police, said investigators found more than 100g of the material at a flat linked to the suspect.
"As to the background, motivation and so on – that we don't know," he added.
Mr Bernhardt said three people had been arrested – two at the railway station and one in Chemnitz city centre – who were all known to the suspect and may be linked to the plot.
He added that al-Bakr would be found "as soon as possible", describing him as dangerous.
Officials said a flat used by al-Bakr was searched, with officers blowing a door off to gain access, but "a person of interest could not be found".
Terrorism in 2016: Terror attacks in Europe claimed by Isis
Terrorism in 2016: Terror attacks in Europe claimed by Isis
1/9

Policemen outside Rouen's cathedral during the funeral of Jacques Hamel, the priest who was killed in a church in Saint-Etienne-du-Rouvray in Normandy on 26 July during a hostage-taking claimed by Islamic State group

Joel Saget/AFP/Getty Images

2/9

Two jihadists, both 19, slit Hamel's throat while he was celebrating mass in an attack that shocked France as well as the Catholic Church

Joel Saget/AFP/Getty Images

3/9

Muslims place flowers and hold a minute of silence in front of the church if Saint-Etienne-du-Rouvray, western France, where French priest Jacques Hamel was killed on 26 July

Charly Triballeau/AFP/Getty Images

4/9

Two people hold each other by the new makeshift memorial in Nice, in tribute to the victims of the deadly Bastille Day attack at the Promenade des Anglais

Valery Hache/AFP/Getty Images

5/9

The Islamic State group claimed responsibility for the truck attack that killed 84 people in Nice on France's national holiday. Mohamed Lahouaiej-Bouhlel, 31, smashed a 19-tonne truck into a packed crowd of people in the Riviera city celebrating Bastille Day

Valery Hache/AFP/Getty Images

6/9

Police work at a site where a Syrian migrant set off an explosive device in Ansbach, southern Germany, on 25 July, killing himself and wounding a dozen others

Daniel Roland/AFP/Getty Images

7/9

A Syrian migrant set off an explosion at a bar in southern Germany that killed himself and wounded a dozen others in the third attack to hit Bavaria in a week. The 27-year-old, who had spent a stint in a psychiatric facility, had intended to target a music festival in the city of Ansbach but was turned away because he did not have a ticket

Friebe/AFP/Getty Images

8/9

Police officers walk along train tracks in Wuerzburg southern Germany on 19 July, a day after a man attacked train passengers with an axe. German authorities said they had found a hand-painted IS flag among the belongings of the man, an asylum seeker from Afghanistan, who seriously injured four members of a family of tourists from Hong Kong in his rampage

Daniel Roland/AFP/Getty Images

9/9

German police killed a teenage assailant after he attacked passengers on a train in Wuerzburg, southerg Germany with an axe and a knife on 18 July, seriously wounding three people

Karl-Josef Hildenbrand/AFP/Getty Images
Families living in the block told MDR Sachsen they were woken early in the morning by police with machine guns, telling them to leave the building, when they were taken away from the area on buses.
Officials issued an appeal for residents not to share any images or footage of the operation on social media.
"Major road closers and evacuations are necessary," a spokesperson said: "Within the cordoned-off area, please stay in your homes and follow the instructions of police."
The Fritz Heckert district, known locally as Fritz-Heckert-Gebiet, was built as one of the largest housing developments in Communist East Germany, consisting of large tower blocks once housing 90,000 people.
Many residents left after the reunification of Germany and many of the blocks have since been demolished.
Security remains high in the country after two terror attacks by Isis supporters earlier this year, with a Syrian refugee blowing himself up in Ansbach and an Afghan teenager attacking train passengers with an axe in Würzburg.
Reuse content